Jennifer Aniston is enjoying wedded bliss.
The actress stuns in the April issue of Harper's Bazaar magazine, where she shows off her fit bod in a series of sexy gowns. Inside, she gets candid about married life with hubby Justin Therox. The two tied the knot last summer and the "Mother's Day" star reveals that not much has changed since their nuptials.
"Married life is so normal and fun and not much different," she says. "We felt married for so long." "As they say in the business, 'He's on fire,'" she adds of the "Leftovers" star's career. "I'm so proud of him."
The 47-year-old has really come into her own over the past few years, not just in her career but also in her personal life. The blonde beauty reveals that her 40s feel much better than any other age.
"I feel better in my 40s. Not only do you feel better in your body physically, but you're mentally better," she admits. "Because, say, in your 20s, you didn't know s--t. For me, in my 30s, I was just trying to figure it all out. Then when you hit 40, you're like, 'Oh, okay. I got this.'"
In case you forgot ... Jen spent half of her 30s married to Brad Pitt.
Now, the star is already looking forward to her 50s!
"There are women who've hit 50 who are stunners, like shocking. We just take better care of ourselves. I had somebody say to me, 'Women these days in their 40s look pretty good!'" she says recalling a specific experience. "And this was a much older person. I mean, who says that?"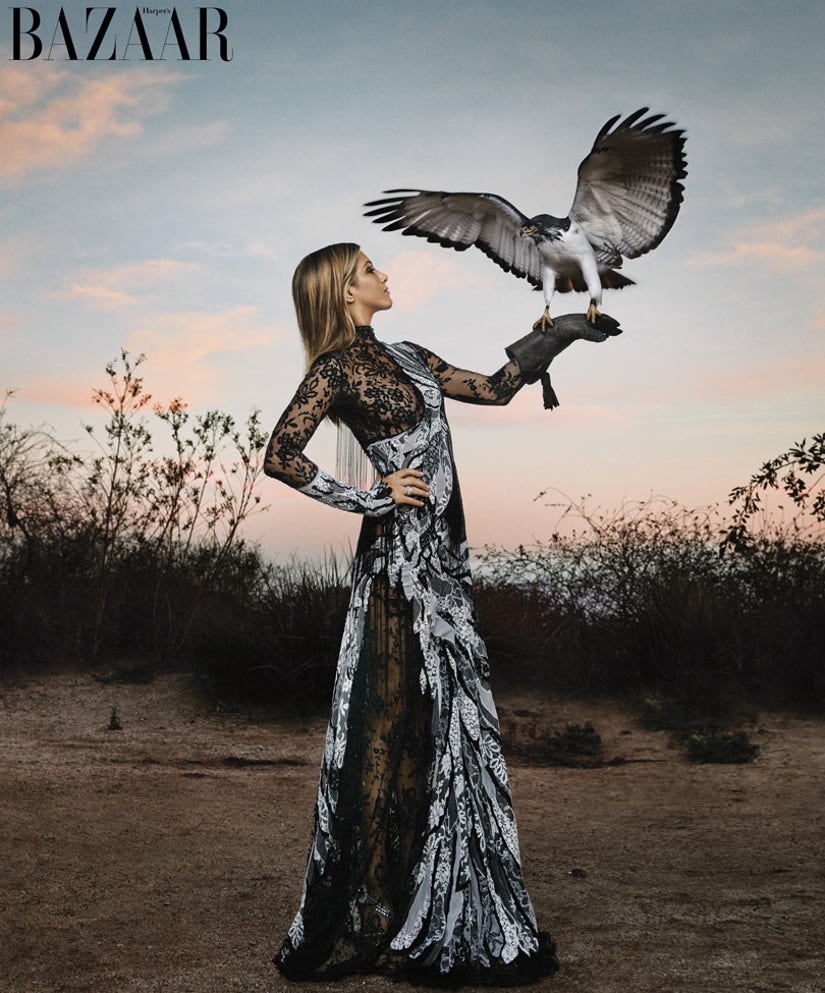 Camilla Akrans for Harper's Bazaar
Along with feeling comfortable in her skin, Aniston has also reached a place in her career were she feels comfortable taking risks. Following her buzzed about performance in 2014's "Cake" she says she "can do other things" aside from rom-coms.
"I feel a sense of freedom that I hadn't necessarily felt before. Also, you have to start taking chances in an industry that's very insecure about taking chances on people," she said. "People forget who actors are. They say, 'You're too known to play that part. You can't disappear.' And we're like, 'Give us a chance. We'll disappear.'"
What do you think of Jen's candid comments? Sound off below then click "Launch Gallery" for more women of the '90s!