Caitlyn Jenner just landed a big fashion campaign!
The 66-year-old Olympian took to Twitter on Wednesday and revealed that she is the star of a new sport campaign for retail giant H&M.
"Backstage with @hm! So proud to be part of their inspiring #HMSport campaign. #MoreIsComing #StayTuned," she tweeted.
In the pic, Cait poses in a gym while rocking a black track jacket, leggings and sneakers.
During a Q&A the retailer explained why they chose Jenner to be the face of their sportswear line calling the star the ideal choice.
"We strive to convey an image of diversity in all that we do and we welcome all people inspired by fashion. We want our advertising to inspire as many people as possible and we target a wide and diverse target group."
Her latest venture comes on the heels of her partnership with MAC Cosmetics, who will release a new lipstick in her honor. Her signature shade, called Finally Free, will benefit the MAC AIDS Fund Transgender Initiative, which is dedicated to improving transgender lives.
"I wanted a name that I use, and which represents the community. This is who I am: Finally Free," she said of the name during an interview with MAC. "I wanted a lipstick that would be universal, suited to more people, and was an everyday lipstick, not just a high-glam, once-in-a-while kind of lipstick."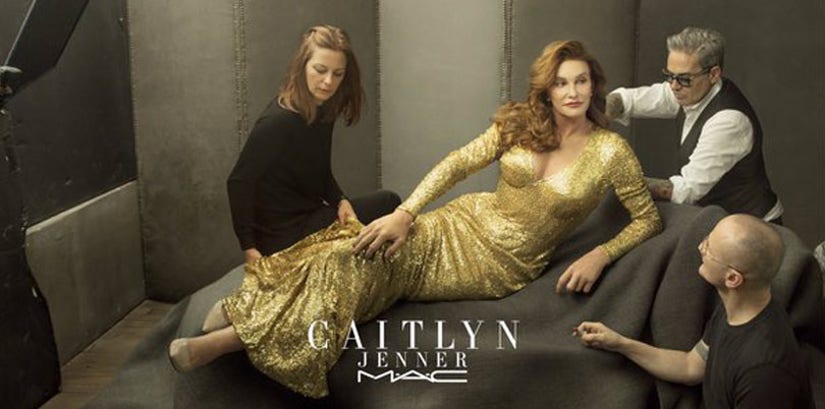 MAC/Twitter
"To be honest, I want people to use it every day so they have to buy more. I want to raise a lot of money. It's very simple."
What do you think of Caitlyn's latest venture? Sound off below then click "Launch Gallery" for more of her glam looks!