Kendall Jenner is having a major moment!
The 20-year-old model covers Vogue's special edition April issue for New York and Los Angeles subscribers and stuns in a beach-ready look.
The "Keeping Up With The Kardashians" star rocks a black and red polka dot crop top and black bikini bottoms as she shows off her toned abs, along with a face of barely-there makeup.
Inside the special issue, the reality star talks all things Kendall with designer Tory Burch and opens up about her life goals and Instagram tips.
When the 49-year-old asks Kendall if she has plans on going to college, she admits that it might not be useful considering she already has a stellar career.
"You talk to people and they say the reason they went to college was to get a job, but I already have a job, so," she admits. "Over the past year, I feel like I've seen a lot," she says of where modeling has taken her.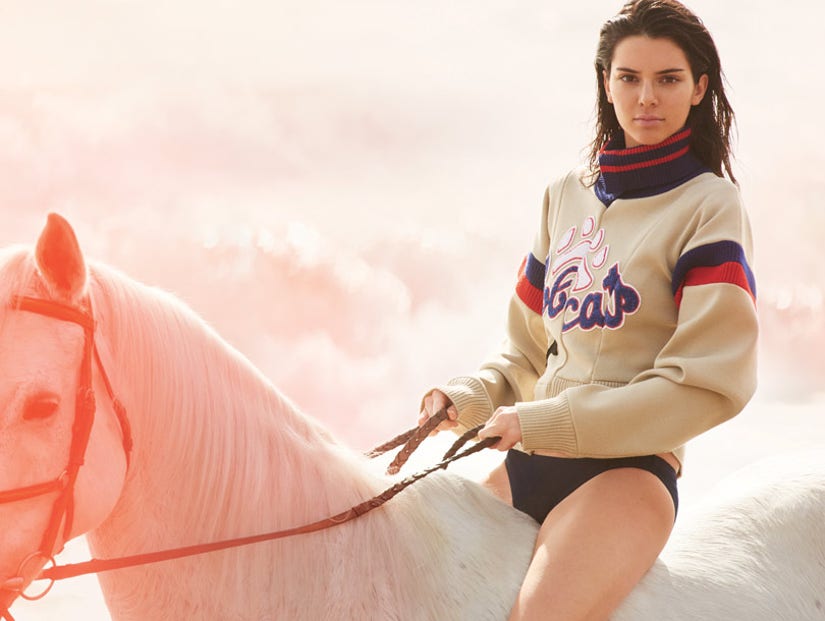 Mario Testino
Another aspect of the Kendall brand that fans just can't get enough of is her social media presence. In the article, the star reveals several of her no-fail posting strategies.
"I mean, it's all so crazy to me,'cause it's so not real life— to stress out about a social-media thing," she said. "It has to be organic. It means you can't totally plan it out."
The perfect example of this is Kendall's now-famous Instagram photo below, which is currently the most liked photo on the social site with 3.5 million likes. The post shows the star lying on the floor with her hair arranged into hearts.
Waiting for your permission to load the Instagram Media.
"I was having a bad day. I wasn't in the flow. I was like, Everyone sucks. That's when I did my best image," she admits. "I was lying in bed and messing with it. And I thought, Is this good? And I just posted it, and I remember looking at it right away and having a lot of likes and saying, 'Huh?'"
For more from Kendall's special issue head over to Vogue.com!