After a full-season buildup to the introduction of Negan, the Big Bad finally made his first appearance on last night's finale of "The Walking Dead."
But it's the cliffhanger of an ending that has fans ticked off this morning.
It's become common knowledge at this point that Negan kills one of the main characters in the comics, something everyone's been talking about all season long. Fans expected Jeffrey Dean Morgan's character to kill a lead on Sunday's episode. They were anxiously awaiting it.
It happened, but with one MAJOR caveat: we didn't see who he actually beat to death with his trusty bat, Lucille.
The episode ended with Negan lowering his weapon of choice down on someone's head, before the scene cut to black. From there, we only heard him bash someone's head in, while exclaiming they were "taking it like a champ." The identity of his victim won't be revealed until Season Seven.
We took a poll on toofab -- and 58% of our audience called the finale a "letdown." But now, the showrunners are defending their decision to end the season ambiguously.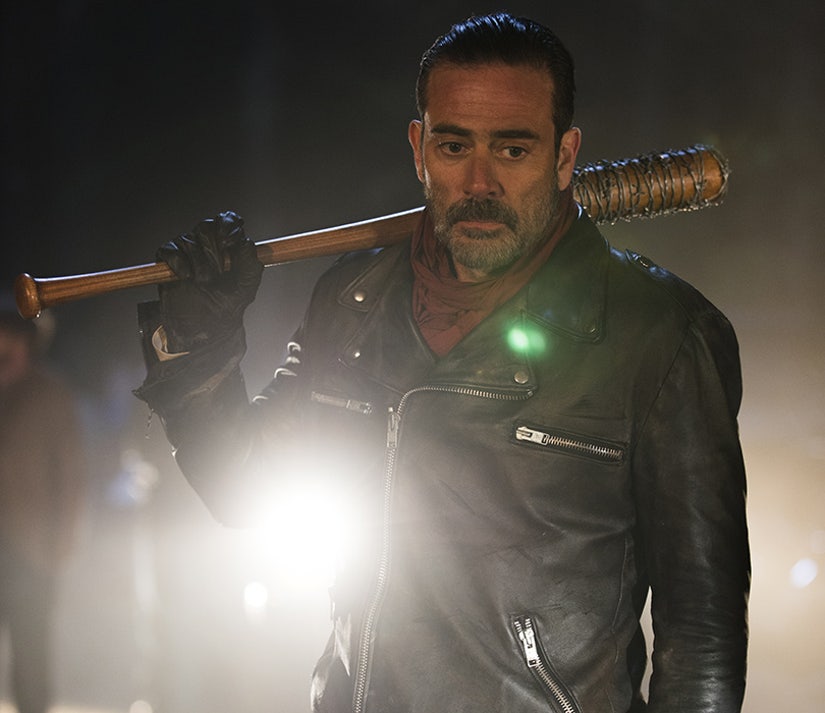 AMC
"First of all, as a fan, I love cliffhangers. I love that tension. I love the anticipation of finding out what it is. If you read the comic book series, I think pretty much every issue ends with a big cliffhanger and I think that's a lot of fun," Robert Kirkman explained on "Talking Dead" (via EW). "But this story, the cliffhanger isn't the story. The story of the episode, and Scott [Gimple] and Matt Negrete did such a great job of setting up how confident Rick was going into this. This episode is about the loss of that confidence. It's about changing that mindset. It's about tearing Rick Grimes down and that's the conclusion of this story. So while it does seem like a cliffhanger, that's the conclusion. And the story of who died, the story of what comes next, of who Negan killed, of what comes after that, that's really the story of season 7."
"I would say, when they opened up the hatch [on 'Lost'], we had to wait and see who was in the hatch. I liked thinking about that. I liked talking about it," added Scott Gimple. "We have to do an episode that justifies it to you. We have to do something so great and so intense that you're like 'Okay, all right, fair play.' That's the challenge we have and we're going to do it. We're going to deliver you something fantastic. We want you to be one of those people in that lineup. We want you to feel that suspense and that terror and that pain, and we're going to deliver you a story next season that justifies it."
The show better come through when it returns. In the comics, Negan kills a very important character, whose death has major ramifications for the group.
The TV series has a history of remixing major comic deaths and events -- so it's possible the person who gets offed in the source material won't be the one to go here. If it's not that character, whose death would have as much of an impact? Aaron, Rosita, Sasha, Abraham, Eugene are all good characters, but they're not the leads. That leaves Maggie, Glenn, Rick, Carl, Daryl and Michonne. If it's not one of them, it'll seem like a bit of a cop out, right?
Sound off on who you think is no longer with us in the comments below!
For more of today's hottest headlines, check out the video below: