It's a style showdown that spans back over a decade!
Kat Graham looked gorgeous on the red carpet at the 2016 MTV Movie Awards, sporting a figure-hugging pale pink Dolce & Gabbana dress, which featured lace-up detailing down the sides and bust. She paired her show-stopping look with metallic Casadei shoes and an Oroton clutch.
While the "Vampire Diaries" star made the dress look one-of-a-kind, we recognized the style from all the way back in 2003. Beyonce put her own spin on the design for her appearance with Destiny's Child at the "Late Show With David Letterman."
The pop star paired her designer dress with coordinated pink and black pumps, blue eye shadow and a black choker with a cross. Her best accessory? Bey's original bandmates all wore black versions of the dress!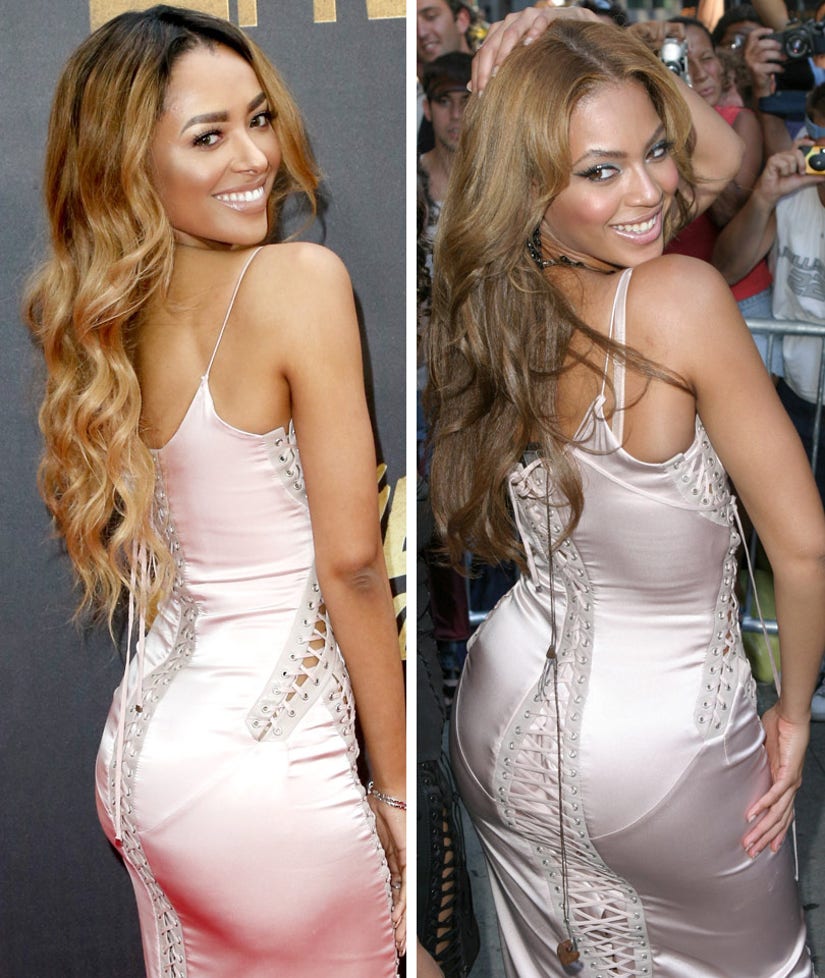 Getty
Kat quickly caught wind of the fashion face-off, and she took to Twitter to comment.
"OMG just now seeing the photos! Had no idea we wore the same dress!" the actress wrote. "She slayedddd! I wouldn't have worn it duh!#beyoncegetsalltheawards."
She added, "But what if it's the same dress?! And I own it?!"
While we aren't sure if Graham nabbed Beyonce's exact dress, she is still excited by the possibility.
Who do you think wore it better? Cast your vote above!
For more of today's hottest headlines, check out the video below: