Taylor Swift just got incredibly candid about dating in the public eye and her infamous squad.
The singer gets a total makeover for the new issue of Vogue, looking a helluva lot like her BFF Karlie Kloss on the cover with short blonde hair, a very low cut Saint Laurent by Hedi Slimane dress and Vetements boots.
Inside the mag, she opens up about dating Calvin Harris.
"I'm just taking things as they come," she says. "I'm in a magical relationship right now. And of course I want it to be ours, and low-key...This is the one thing that's been mine about my personal life."
Swifty's dating history is no secret -- just look at her songs -- but, to hear her tell it, she didn't date more than anyone else her age does.
"You know, I went out on a normal amount of dates in my early 20s, and I got absolutely slaughtered for it," she continues. "And it took a lot of hard work and altering my decision-making. I didn't date for two and a half years. Should I have had to do that? No."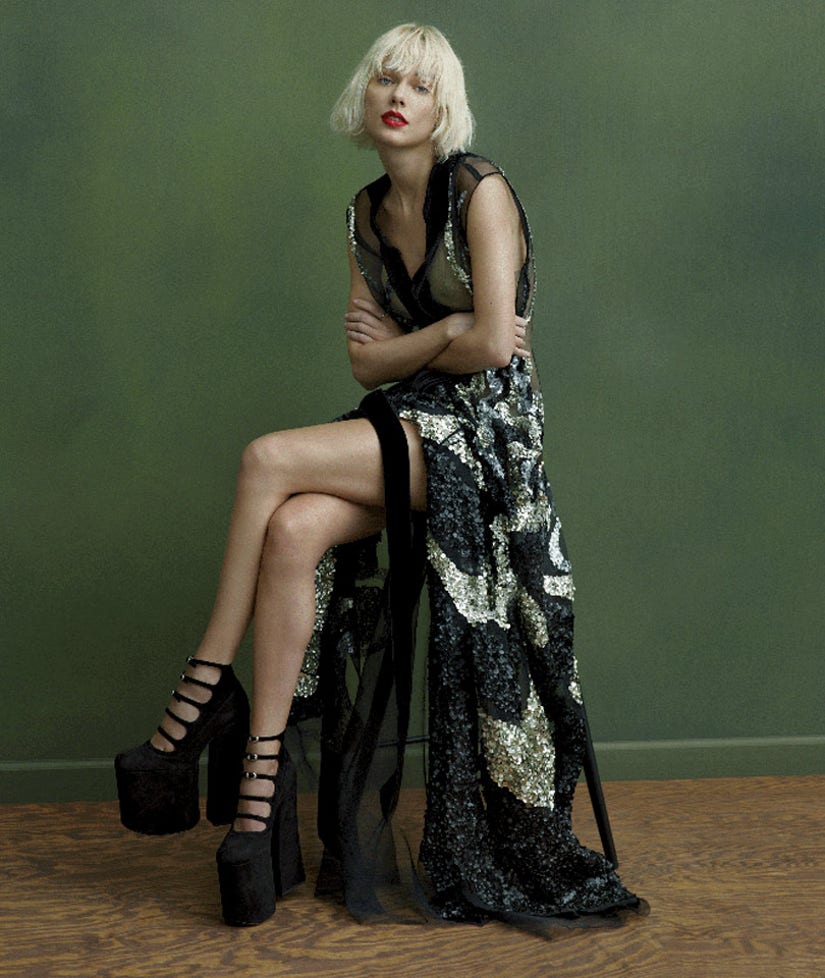 Mert Alas and Marcus Piggott/ VOGUE
After living in the spotlight, she's definitely starting to get a thicker skin when it comes to tabloid reports about her. With a ton of focus on her and her "squad," she says she's figured out the best way to deal with tabloid gossip.
"Ugh. I've had people say really hurtful things about me, and so I've kind of learned how to gauge it: 'This is, like, low-to-medium-level hurtful,'" she tells the mag. "There are a lot of really easy ways to dispel rumors. If they say you are pregnant, all you have to do is continue to not be pregnant and not have a baby. If the rumor is that you have fake friendships, all you have to do is continue to be there for each other. And when we're all friends in 15 years and raising our kids together, maybe somebody will look back and go, 'That was kind of ridiculous what we said about Taylor and her friends.'"
So ... what's next for the already-massively successful star?
"I have no idea," she says. "This is the first time in ten years that I haven't known. I just decided that after the past year, with all of the unbelievable things that happened ... I decided I was going to live my life a little bit without the pressure on myself to create something."
See more when the May issue of Vogue drops April 26th.