Emilia Clarke may be the star of one of the most popular TV series right now, but she is often overlooked by her fans!
The actress looks nearly unrecognizable in Khaleesi's platinum blonde wig on "Game of Thrones," which keeps her from being noticed by anyone other than her "die-hard" fans.
In fact, there are even times when she's asked to snap photos of her costars with supporters of the show. "If I'm walking down the street with Kit [Harington] or Gwen [Christie] or anyone from the show, fans will be like: 'Can you just take a picture of us please?' And I'm like: 'Sure, I can,'" she reveals in the cover story for May's Vogue Australia.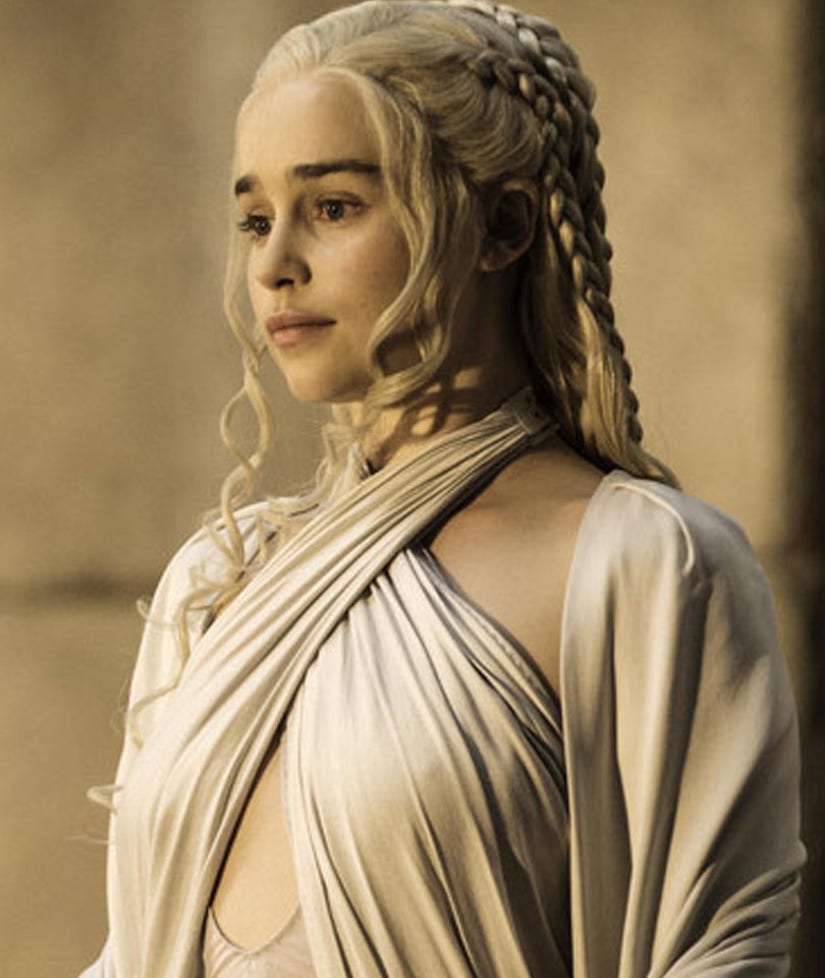 HBO
The natural brunette also has gone under the radar with people who are very familiar with the entertainment industry. "Like, the GQ Awards last year, I walked in and I'm with my mate Lola and we're having a great time and no-one's talking to us and that's chill...But then they gave me an award, so I did a little speech. And then I come off the stage and everyone's like: 'Oh my god, without all the dragons I didn't recognize you!'"
"The first couple of years I was plagued by a kind of: 'Oh my god, this is my first role. Don't f--k it up. Do good, just do good,'" she explains. "And there was a kind of personal intensity that went along with it because I was playing a character already loved by so many people who had read the books, and just making sure that she was what people were hoping she would be."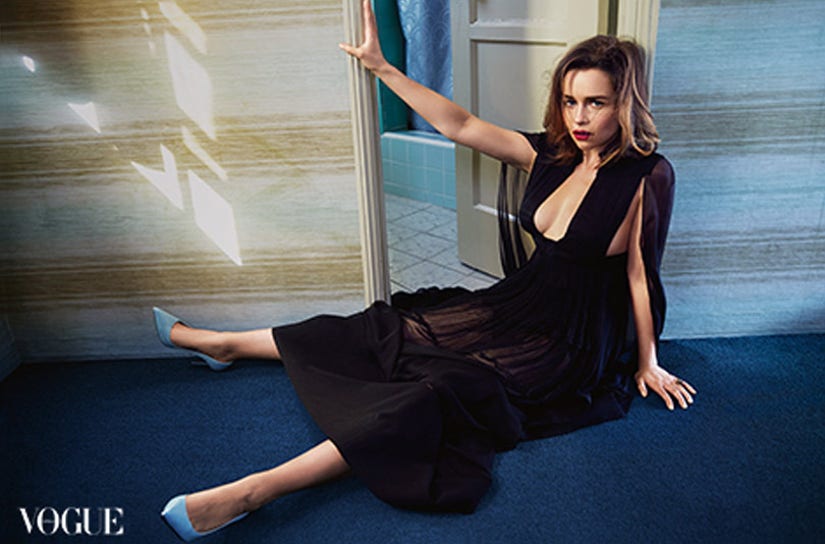 Vogue Australia
As her career continues to flourish, Emilia says she's having the time of her life.
"I tell you what, it just feels really joyful. I know that sounds like such a bloody L.A. thing to say, but it just feels so magical," she tells the mag. "But I can't tell you how much I'm conscious of being grounded. And my friends and family are absolutely the first people to be like: 'Oh, hey there, big boots.'"
Clarke adds, "On a personal level I understand what it is to be unhappy or to not succeed, so my only goal in life throughout this career is to absolutely relish in the good moments. The bad ones could be just around the corner, so it's so important to not ever get complacent."
To read her full interview, pick up the new issue of Vogue Australia, on newsstands today.