Dylan Lee doesn't seem too interested in his famous mama, Pamela Anderson's claim to fame!
The handsome son of Anderson and Tommy Lee appears in the May issue of Nylon magazine, where he opens up about the show that made his mom famous, "Baywatch," living in Los Angeles and modeling in his first magazine interview.
"Honestly, the show Baywatch? I've never even seen one episode," he tells the mag. "One time we were in Europe somewhere, and they were still running the show. My mom was like, 'What? I didn't even know that they still did this.' And I was like, 'You know what? I've never watched it, and I'm going to keep it that way.'"
The 18-year-old also opens up about his experiences at boarding school, admitting that it's probably a good thing he got out of Los Angeles for a bit while he was young.
"I went to boarding school for five years," he says his time at Shawnigan Lake School in British Columbia, Canada. "It's in the middle of a forest—it totally looks like Hogwarts. My mom did that. When I left, I was kicking and screaming. I hid from her for three hours before my plane ride. Now I think it was so good for me to get out of L.A., because you can get lost."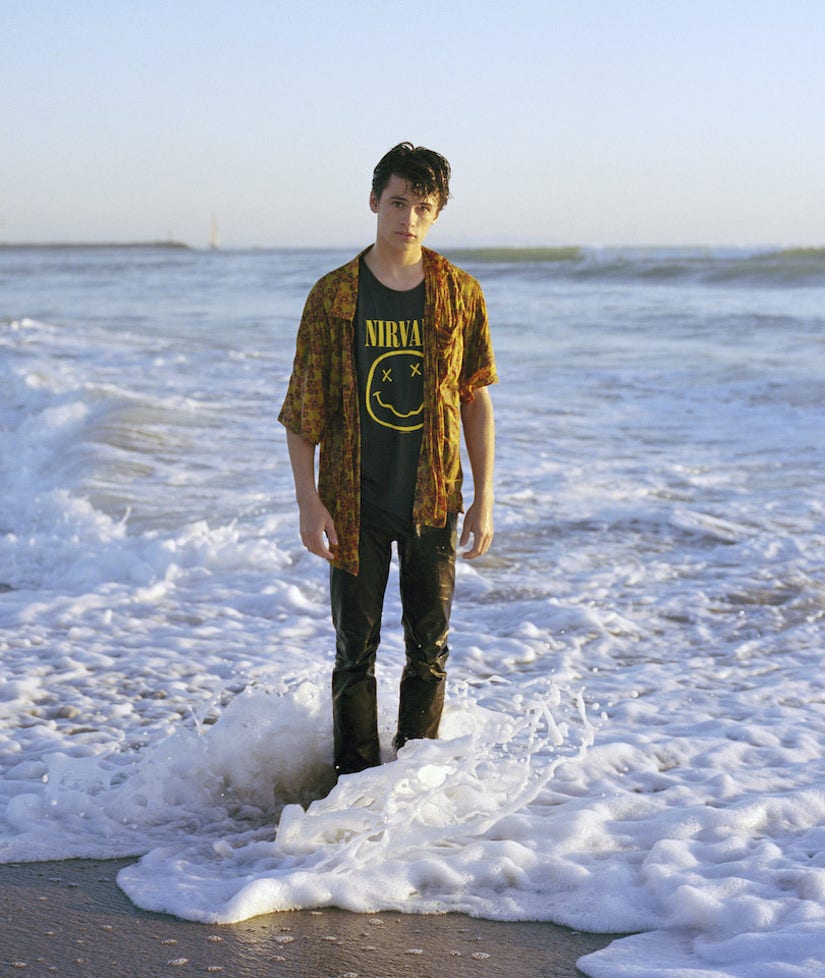 NYLON/Daria Kobayashi Ritch
"A lot of my friends have really successful parents, and they think they can bank on that for the rest of their lives, which they can't," he adds. "They're like, 'I don't have to go to school.' I ask them, 'What do you do?' and they're like, 'Uh…surf?' You've got to step your game up."
Lee also says both of his famous parents were supportive of his aspirations for a modeling career.
"I mean, they laugh [about it] to be honest with you," he confesses. "My dad, since I really like music, he likes that. My mom's always been in the fashion-acting [world], and she thinks it's so funny that it's starting to happen to me."
Dylan definitely has the combination of good looks from both of his gorgeous parents! What do you think about his comments? Sound off below and check out the gallery above to see even more model celebrity offspring!