Megan Fox isn't afraid to poke fun at her costars!
The actress stopped by "Conan" on Thursday night, where questions about working with Will Arnett turned into a full-on roast.
According to Fox, while the famous friends were shooting the first "Teenage Mutant Ninja Turtles" movie, the actor would bring his girlfriends around following his split from Amy Poehler.
"He was sort of dating a lot and every other week there was a new girlfriend and he would bring them to set," she explained. "They were progressively getting younger and younger as the weeks went on. It got to the point where I was like, 'Buddy, I'm worried. Should I talk to craft service and make sure they have Lunchables for your girlfriend? There's no food here with cartoon characters on it.'"
Don't worry, these two have a history of mocking each other.
When Fox first revealed that she was expecting her third child, Arnett joked about questions surrounding the real baby daddy, admitting he was shocked to hear he wasn't the dad.
It all started when the mama-to-be posted a collage of pictures with Arnett, Shia LaBeouf and Jake Johnson with the caption "#notthefather."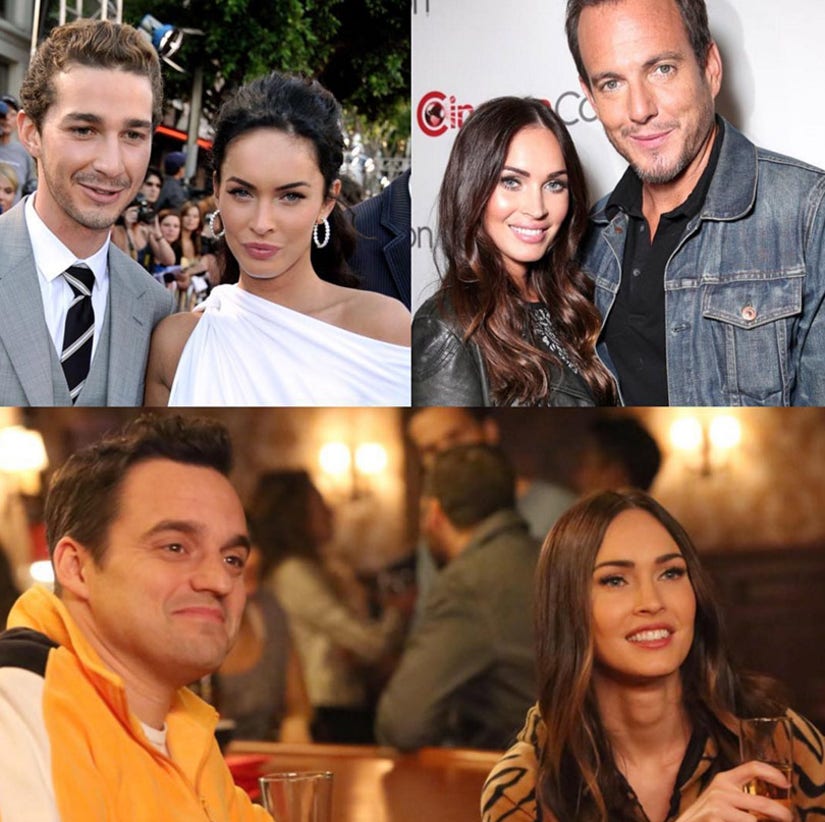 Instagram
"She said I'm not the father?" Arnett said in a recent interview with Entertainment Tonight. "That's a big surprise to me."
"There are like 50 jokes that come to mind, but we live in a social media era and I'm not going to say 'em, you know what I mean?" he added, laughing. "My publicist just shook his head at me. He knows me really well. There's so many things I would say if [these cameras] weren't rolling."
It was later confirmed, via sources close to the actress, that Fox's ex, Brian Austin Green, is the father.
We love that these two take jabs at each other, don't you?!