Selena Gomez just landed her first major fashion campaign.
The "Hands to Myself" singer is the new face of Louis Vuitton's Series 5 campaign -- and she looks stunning in the debut photo from her first photo spread.
Sporting an oversized fur hat with a leather shearling jacket and a mini LV trunk bag, the brunette beauty completely embodies the look and feel of the fashion house.
Gomez has been a longtime fan of the luxury brand, and she had an instant connection with LV's creative director, Nicolas Ghesquiere.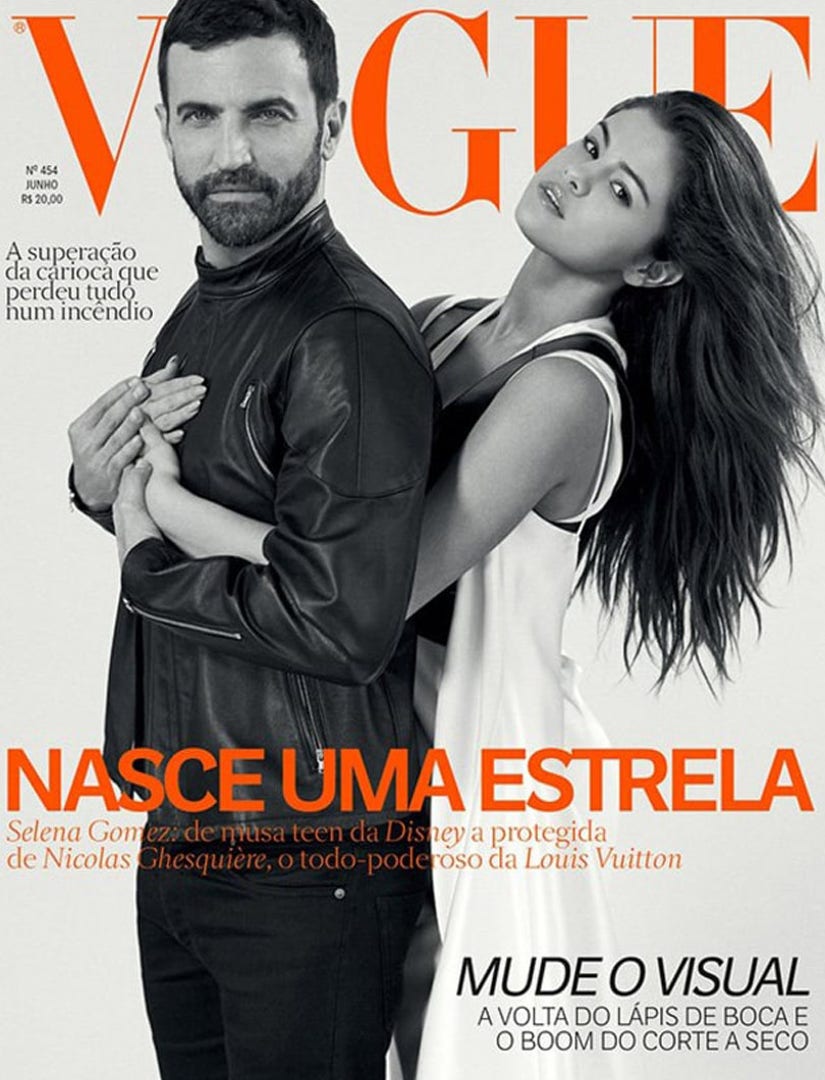 Vogue Brazil
"I've honestly never met someone like Nicolas. He has a really fresh perspective on life in general," Selena recently told WWD.
"I hadn't really been in that world for too long. It was fun for me, but definitely wasn't my world," she added. "When I went to my first Paris Fashion Week, I had been invited to the Louis Vuitton show by Nicolas. We met there. It was all organic and fun for me. My first big career purchase when I was, like, 17 was a Louis Vuitton laptop bag. Now, seeing the exhibit [Louis Vuitton's "Series 3" exhibition in London], it's exciting because I feel like I kind of know it. It's weird — it's almost like something you grow up with and you just know a little bit about it. Now that I'm immersed in it, it's kind of insane."
The former Disney darling has totally transformed her style, and now, it matches her more mature sound.
"It's definitely about where I am in my life. I wore combat boots for two albums, then I went into more of the sparkle and glamour," she explained. "The older that I've become, I've felt very connected to fashion, especially this past year working with [stylist] Kate Young and creating these relationships with people that I never had before. This album, how it really ties together, is it is just me. I gave myself to this album and this music, so I wanted it to be very sophisticated. If I could sum up my look in one word, I would hope that it would be sophisticated."
We can't wait to see more shots of Selena, can you?!