This is Elle Fanning like we've never seen her!
The 18-year-old star is nearly unrecognizable in her cover spread for the Pre-Fall issue of V Magazine, where she shows some serious skin in shoot inspired by her upcoming thriller, "The Neon Demon."
From the crazy, colorful makeup to those sultry poses, this is a far cry from the young girl who stole the spotlight with her older sister, Dakota Fanning, in 2001's "I Am Sam."
"I was born in Georgia. My sister started first, so she went out with my mom to test it out," Fanning tells the mag of her upbringing. "Me and my dad stayed behind. Then my sister got all this stuff and was doing movies and we were like, I guess we have to move to L.A. We just stayed. That's my home. I mean, I was so young. I'm a California girl."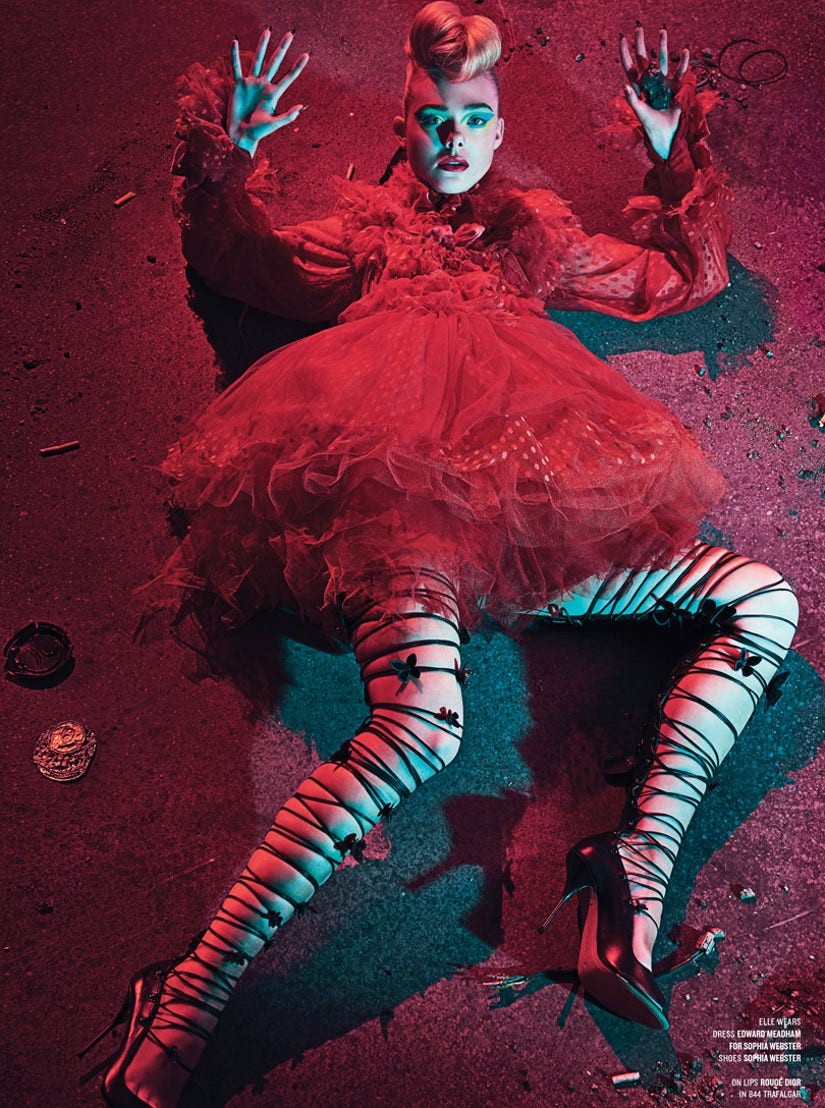 Steven Klein for V Magazine
In her new movie, the former child star plays a model alongside a real-life supermodel, Abbey Lee Kershaw, and she admits her costar gave her the tips of the trade she never knew about.
"In a weird way I kind of idolized [Abbey Lee] when I was young because I loved fashion," she reveals. "She had to teach me how to do the walk for the casting scene. I thought she was just walking, and she was like, 'No, there're rules to it. You can't move your arms. Lean back. Make your legs look longer.' It's so intense."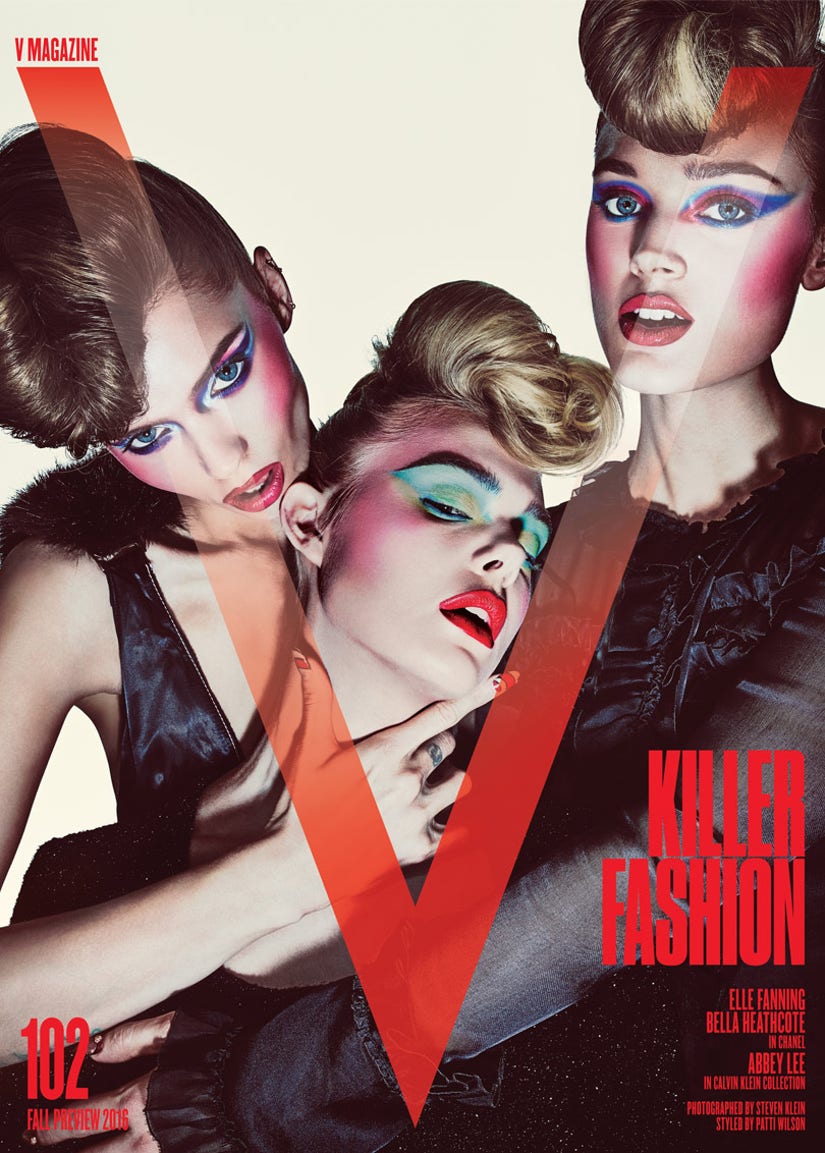 Steven Klein for V Magazine
"We realized, as we were filming, who the Neon Demon was," Elle explains. "I thought it was L.A. or the models, but actually it's kind of...me. But it's also beauty. Beauty can be your demise. And this is so prevalent now because of social media and apps that make you look a certain way. People really care about the way they look—all the time."
See Elle in action in "The Neon Demon" when it hits theaters on Friday.