Gigi Hadid knows a thing or two about modeling clothes on the runway, but now the 21-year-old is trying her hand at designing 'em.
Last December, Hadid announced she was teaming up with designer Tommy Hilfiger to launch a capsule collection, and the pair finally revealed the first peek at their sartorial collaboration today.
Dubbed Tommy x Gigi, the collection features nautically inspired pieces, high-waisted denim and bomber jackets for the fall, all modeled by—who else?—Hadid herself.
"This is the first collection I've ever codesigned, so it will always be very special to me," the model said in an interview with Vogue.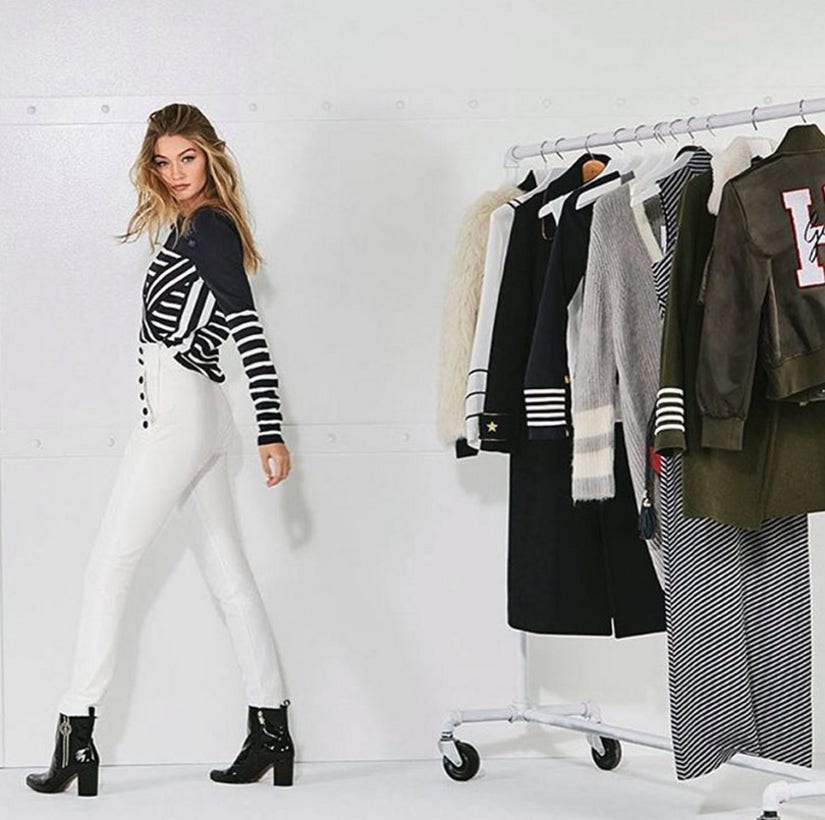 Instagram
Those who are fans of the model's oft-photographed off-duty looks, will be happy to hear the capsule collection is keeping with the model's street style.
"Creatively speaking, it's something that's really true to my style—most of the pieces are things I would wear all the time," she revealed. "I wanted it to be something that when people look at it, they know I was the one who designed it and that it's something I would genuinely wear. I'm very happy about it."
Hadid and Hilfiger will reveal the collection in its entirety at New York Fashion Week this September, where it's safe to assume the leggy lady will show off their designs on the runway!
What do you think of Gigi's first collection? Would you wear it? Sound off in the comments!