Paul Walker's brothers, Cody and Caleb Walker, are keeping his memory alive.
The two recently sat down with Entertainment Tonight to promote the 2nd annual Game4Paul fundraiser -- which supports the late actor's organization with Reach Out Worldwide -- where they revealed how stepping into their brother's shoes for "Furious 7" helped them grieve the actor's tragic death.
Walker -- who lost his life after a fatal car accident in November of 2013 -- was in the middle of shooting "Furious 7" when he passed.
Though filming came to an immediate halt, Cody and Caleb stepped in to help finish their brother's final film. But it wasn't just about completing the action flick for Paul, the movie likewise helped the pair learn more about their famous sibling.
"We got to understand more about Paul, and what he was all about," Caleb told the site. "We had to share Paul with a lot of people, in a weird way. He was gone a lot, he was filming, so we missed him."
"Sometimes at the holidays he wasn't always there, you know? He tried. We'd see him on set, we visited a few times, but to kind of get that closure, and understanding [of] Paul was really special."
Being the 7th "Fast & Furious" film, Paul had grown very close with the cast and Caleb and Cody got to hear "some really cool stories about him" while working on the movie with the tight-knit group.
"We had a really good talk with Vin [Diesel]," Caleb recalled. "Vin is like the godfather, he really is, and he kind of became our godfather in a weird way. He obviously knew Paul so well, he shared things with us that Cody and I [didn't know.]"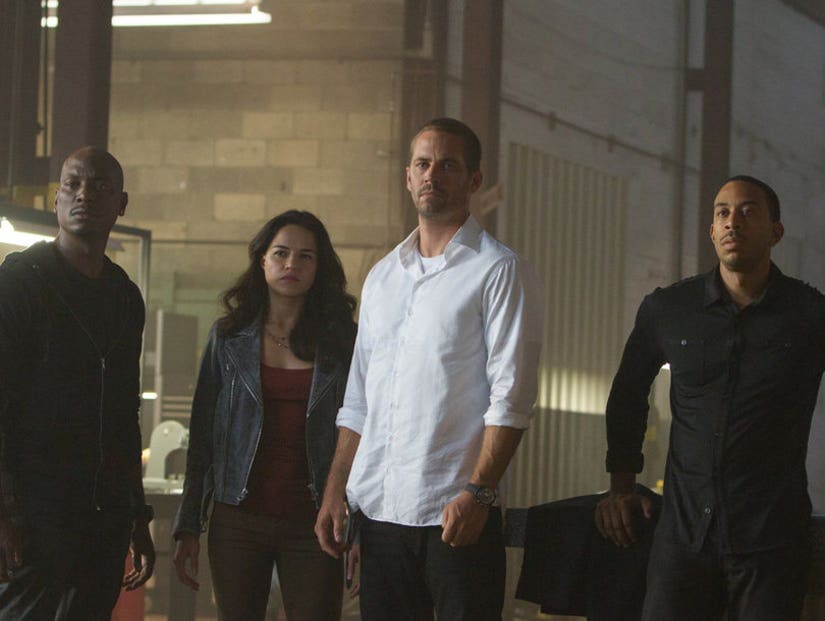 Instagram
"Paul kept a lot of things about work kind of quiet with his family and friends, and so we were able to learn some things through [his co-stars]," Caleb explained.
There's even a chance we will see Paul's character, Brian O'Conner, in future "Fast & Furious" films for a brief cameo.
"I had a phone call with Vin for about an hour and we really discussed this a while back. He wanted [our] blessing," Caleb said about the idea.
"Universal wants to make sure to be respectful of Paul and his image too, and his family," Cody explained.
The Walker brothers are also taking good care of Paul's daughter Meadow Walker, who will be turning 18-years-old this November.
"She was the most important thing in the world to him," Cody said. "So we're very protective of her."
For now, Cody and Caleb are working hard to maintain Paul's nonprofit organization, Reach Out Worldwide.
"It's what he left behind for us, and for that reason we're going to support it and keep it going for as long as we possibly can," Cody said of the charity, which recently supported flood victims in Louisiana. "It's a piece of him."
"Reach Out WorldWide does great work," he asserted. "It's a small organization that does great work, and I'm gonna make sure that keeps going on."
You can donate to Paul's organization at the Game4Paul star-studded charity, starting Sunday at 3 PM. All funds from the event will go to Louisiana flood victims. Click here for more information.