Kim Kardashian once again stole the spotlight at Paris Fashion Week on Thursday, when she showed up to the Balmain runway show in a see-through dress that almost showed off everything.
The reality TV star, sister Kourtney Kardashian, mom Kris Jenner and her boyfriend Corey Gamble all sat front row for the show, where they became the center of attention in their revealing and fashion-forward ensembles.
Before they arrived at the event, Kim took to Snapchat to give fans a sneak peek at her look, telling fans, "Today's challenge was underwear or no underwear."
Waiting for your permission to load the Instagram Media.
Well, from the looks of it, she didn't fully commit to either option.
As she posed for photos before the show, it's clear the 35-year-old fashionista is wearing a nude bra underneath her black, hole-filled Balmain dress ... but she kept her hands strategically over her lower lady bits in most of the pics. A closer look at some of the shots where she's not covering up are still inconclusive, as the fabric intentionally has fewer cutouts down below to preserve some sense of modesty. We don't see any panty-lines or thongs though, so we're just going to assume she's bottomless.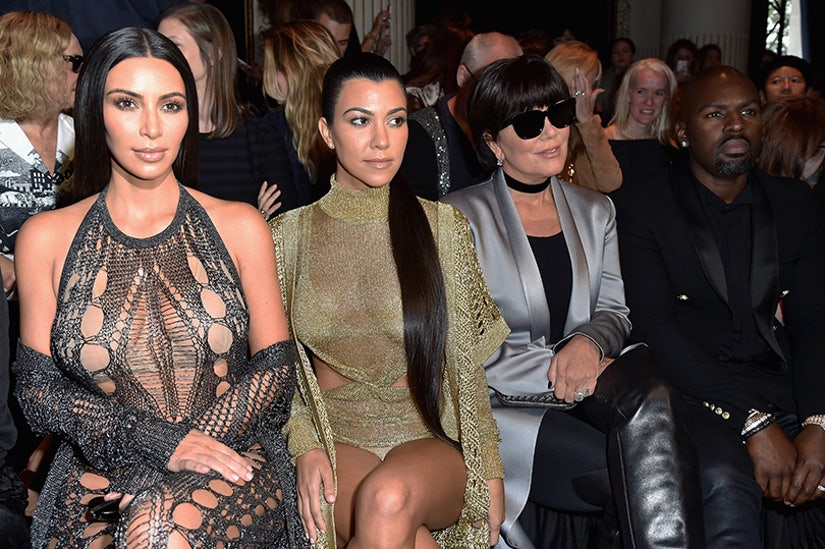 Getty
Kourt also sported a look from the designer, attending the show in a glittery gold getup that put focus on her tight tummy and stellar stems.
As for the runway itself, both Gigi Hadid modeled a pair of looks from Olivier Rousteing, looking absolutely glamorous in an burnt orange jumper with a cape and a shimmery mini (below).
Check out the gallery above for more shots of Kim's very revealing look and more celeb sightings from Paris Fashion Week!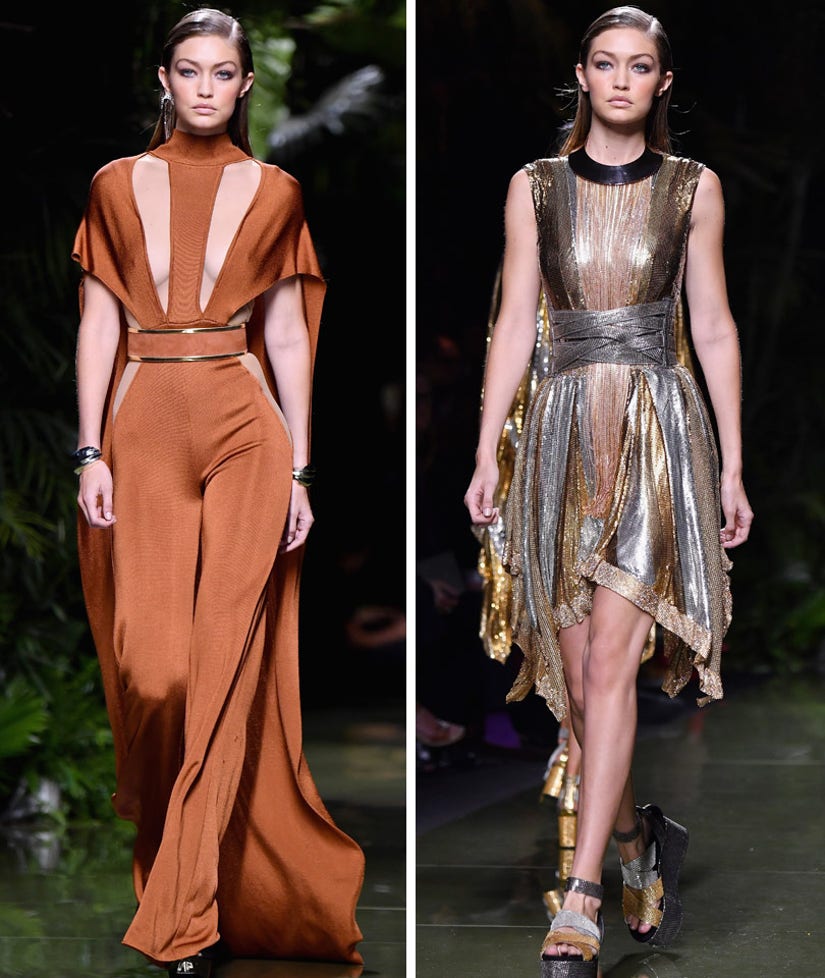 Getty