The first trailer for Brad Pitt and Marion Cotillard's new movie "Allied" dropped on Wednesday, and it definitely looks like these two have some great on-screen chemistry.
The Robert Zemeckis-directed drama, set in 1942, tells the story of an intelligence officer, Max Vatan (Pitt), in North America who meets a French Resistance fighter, Marianne Beausejour (Cotillard) on a dangerous mission behind, enemy lines.
After reuniting in London -- and deciding to marry-- their love is tested after Max is informed that his wife is suspected of being a German spy.
Brad made headlines earlier this month after his ex Angelina Jolie filed for divorce. While it's since been reported Jolie filed divorce papers due to her and Brad's differing views on parenting, there was some speculation that Pitt had an affair with his "Allied" costar.
So much so, that Marion took it upon herself to address -- and shut down -- rumors that she had any sort of a romantic relationship with Brad.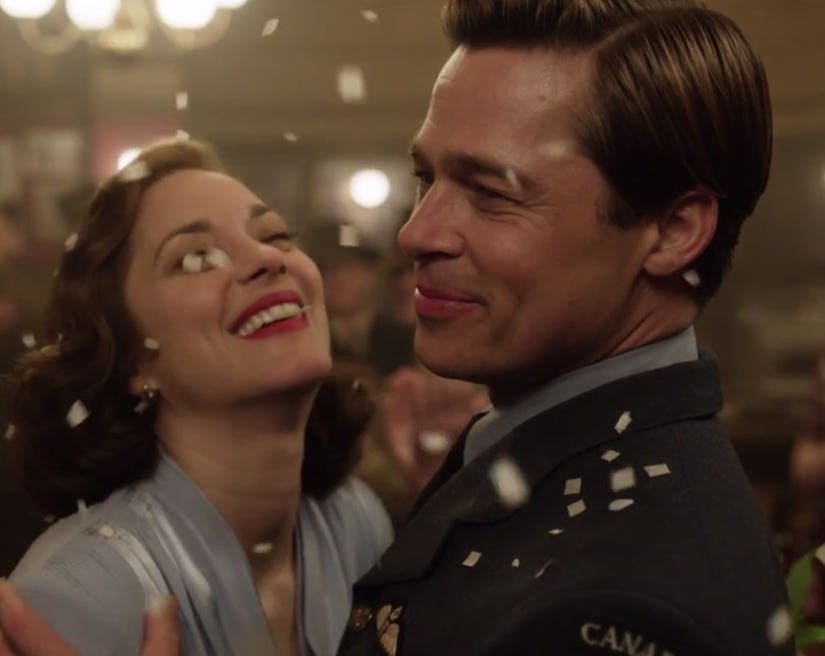 Paramount Pictures
"This is going to be my first and only reaction to the whirlwind news that broke 24 hours ago and that I was swept up into," she posted on Instagram one day after news broke about Pitt's divorce.
"I am not used to commenting on things like this nor taking them seriously but as this situation is spiraling and affecting people I love, I have to speak up," Cotillard continued.
"Firstly, many years ago, I met the man of my life, father of our son and of the baby we are expecting," she explained, while also confirming that she's pregnant with her and husband Guillaume Canet's second child. "He is my love, my best friend, the only one that I need."
"Finally, I do very much wish that Angelina and Brad, both whom I deeply respect, will find peace in this very tumultuous moment," she wrote in conclusion.
Despite the drama, we can't wait to see Marion and Brad's new action flick "Allied" when it hits theaters November 23.
What do you think about the new trailer? Sound off below and check out the gallery above to see more shocking celebrity splits!