A tiara so nice, she wore it twice!
Duchess Catherine attended the annual reception for members of the Diplomatic Corps at Buckingham Palace on Thursday night sporting one of Princess Diana's most stunning tiaras ... and a recycled dress.
Kate posed for a family portrait with Prince William, Prince Charles, Camilla, Duchess of Cornwall, Queen Elizabeth II and the Duke of Edinburgh at the event, where she donned the British royal family's Cambridge Lover's Knot tiara.
Though initially commissioned for Queen Mary back in 1913 and subsequently worn by Queen Elizabeth II, the head-topped became a staple of William's mother, after she received it from the Queen on her wedding day. It was one of two tiaras she wore on a regular basis while married to Prince Charles.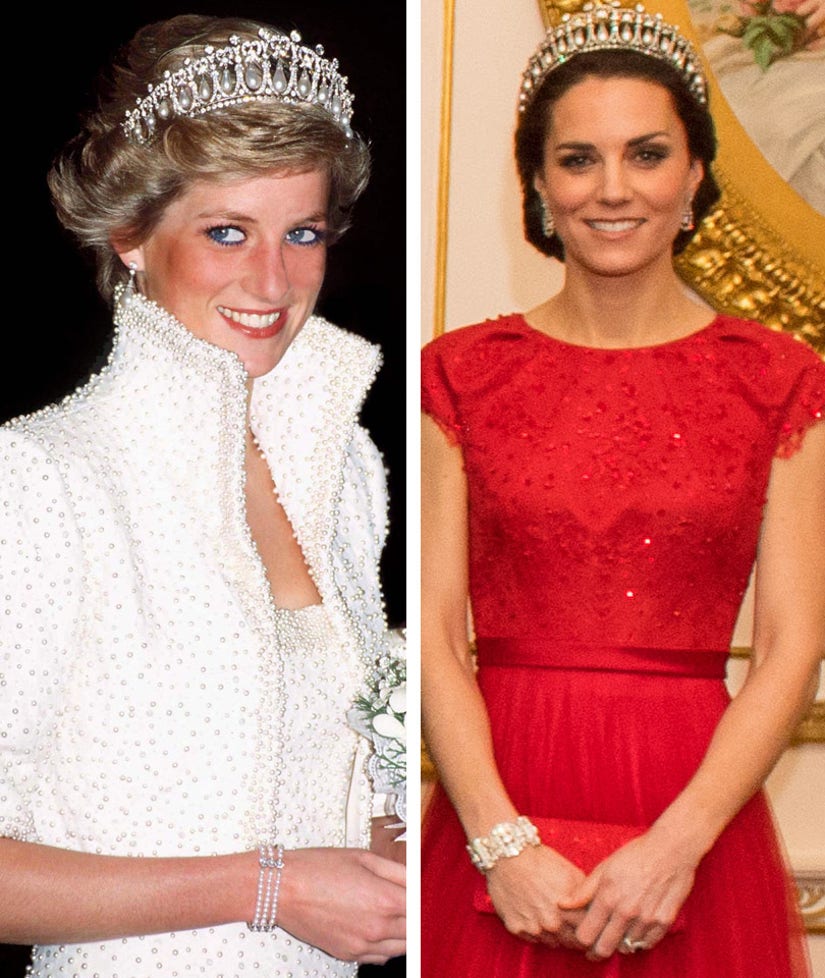 Getty/REX/Shutterstock
The sparkling accessory -- which Kate wore for the first time to the same event last year -- is made of 19 diamond arches with large pearls in the center of each.
This is the fourth time Kate's worn a tiara in public.
Middleton's dress is a repeat too, as she wore the same radiant red Jenny Packham dress to her first official state dinner in October 2015.
Also worth nothing about the family photo above: the men are seen wearing knee breaches with the Order of the Garter insignia, a rarity as pictures from inside the event usually aren't released.
For more of today's hottest headlines check out the video below: