Warner Bros.
The world's biggest fictitious ape returns to the big screen in "Kong: Skull Island" this weekend, and critics are generally pleased with the reboot.
The monster movie starring Brie Larson, Tom Hiddleston, Samuel L. Jackson, John Goodman and John C. Reilly has an 82 percent approval rating from the 101 critics counted, so far, on Rotten Tomatoes. That's about the same response director Peter Jackson's take, "King Kong," received in 2005.
But just because the Warner Bros. release has been declared "fresh" on the go-to review aggregator doesn't mean there aren't complaints about the movie, which is building up to an even bigger blockbuster featuring Kong taking on giant reptile Godzilla.
TooFab has rounded up the best blurbs that represent five of the most common praises, as well as three of the biggest complaints. Let's start with the good stuff.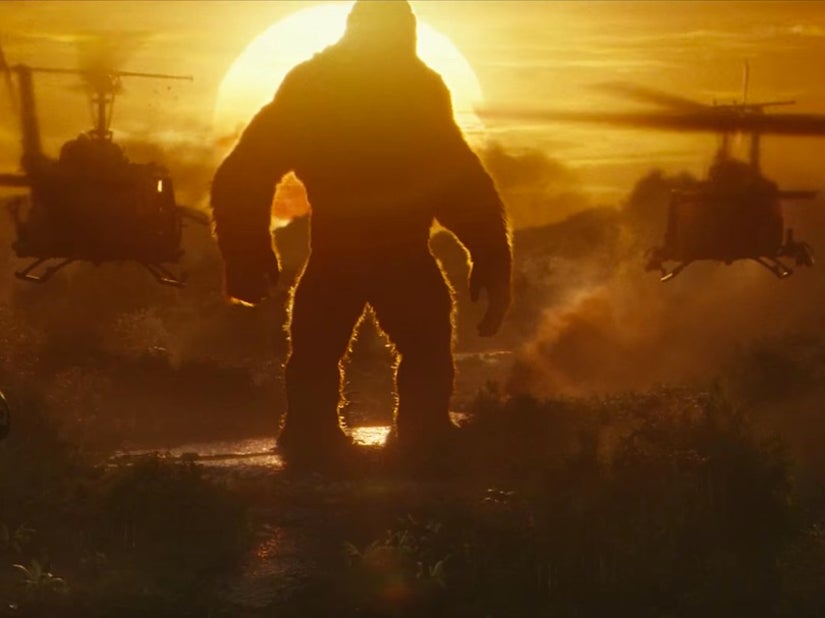 Warner Bros
"The film has a game cast amid stunning visuals and gorgeous cinematic sights. It may not be the eighth wonder of the world, but this King Kong revamp is often quite beautiful ... Shot by Larry Fong, the guy who almost had me giving 'Batman v Superman' a positive review, this is an utterly beautiful motion picture. The naturalistic visuals, imbued with a particular hot orange vividness, gives the film an absolute authenticity of time and place and at least the appearance of realism even when we are clearly watching special effects. I saw this in glorious 2D, but I imagine it's worth the IMAX 3D upgrade as the broad daylight action will probably survive any 3D glasses-related dimness." - Forbes critic Scott Mendelson
It's Shorter Than Hollywood's Average Bloated Blockbuster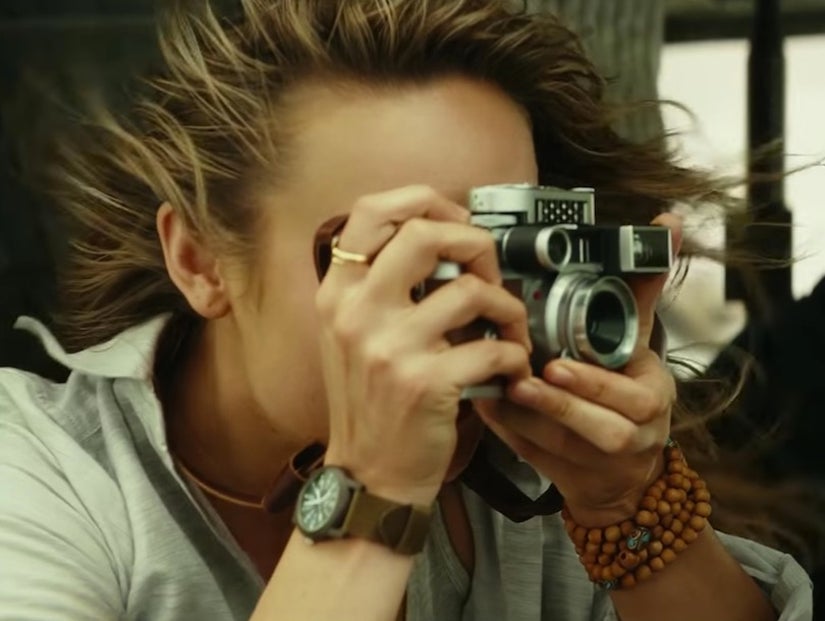 Warner Bros.
"'Kong: Skull Island' is fast, playful and ridiculous, a big-budget extravaganza with the soul of a spirited B-movie. Director Jordan Vogt-Roberts, making a huge leap in scale from his low-budget debut "The Kings of Summer," doesn't treat the iconic giant ape as reverently as Peter Jackson did in his laborious three-hour remake. He takes the material seriously, but he doesn't weigh the movie down with self-importance, and he never forgets that pictures about enormous prehistoric monsters fighting each other are supposed to be, you know, fun. Brisk, too. 'Kong: Skull Island' clocks in at 115 minutes, a rarity in an era in which filmmakers seem to think longer is always better (the upcoming 'The Fate of the Furious,' aka 'Fast and Furious 8,' runs a whopping two hours and 40 minutes, which is longer than '2001: A Space Odyssey,' and that was a movie about the evolution of mankind from apes to space travelers)." - Miami Herald critic Rene Rodriguez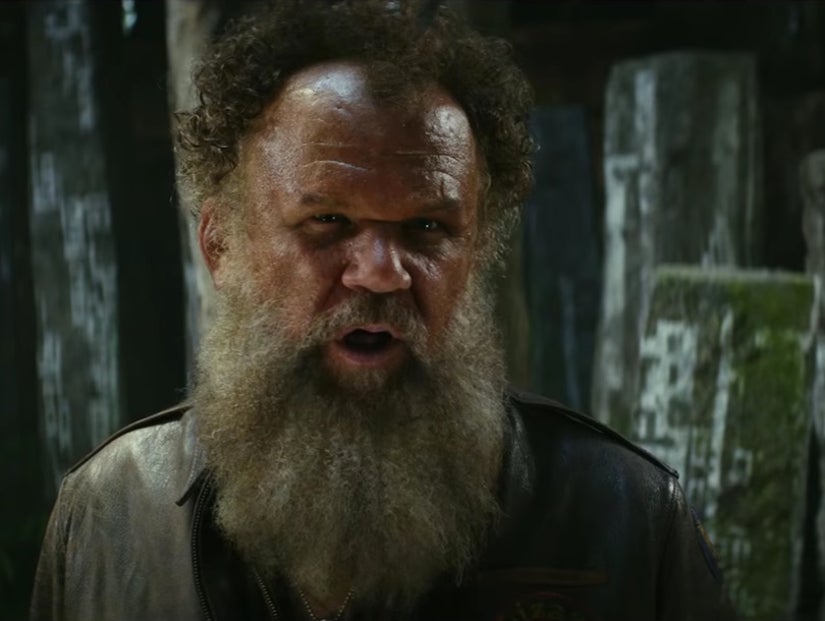 Warner Bros.
"Best of all, we get the movie's stealth weapon, John C. Reilly, as Hank Marlow, a marooned WWII pilot who has been living for decades with the island's natives and has only lost part of his mind as a result. In the same way that director Vogt-Roberts finds fresh angles and settings in visualizing this old, old story, Reilly uses his off-kilter line readings and daft bonhomie to keep 'Kong: Skull island' on the lighter side, even as the nasties start crawling out of the movie's baseboards and treating the cast like individual sticks of beef jerky." - Boston Globe critic Ty Burr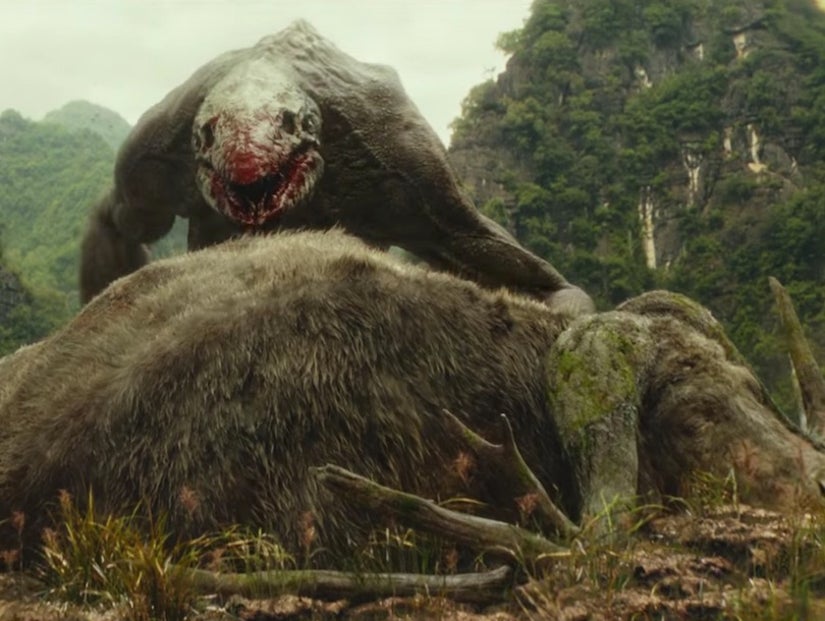 Warner Bros.
"What lifts 'Kong: Skull Island' from the swamp of clichés is the action. Every kind of creature – from giant lizards and spiders to gargantuan water buffalo – steps up for a go at the ape. Visual effects supervisors Stephen Rosenbaum and Jeff White do themselves proud, and the big guy himself is a wonder, seemingly always ready for his close-up. He's also the real hero of the piece, the one who's protecting the island from these prehistoric weapons of mass destruction. The effects are way cool and thunderously exciting. And really, what else do you need to know? Grab your popcorn and strap in for the ride. - Rolling Stone critic Peter Travers
And Of Course, King F--kin' Kong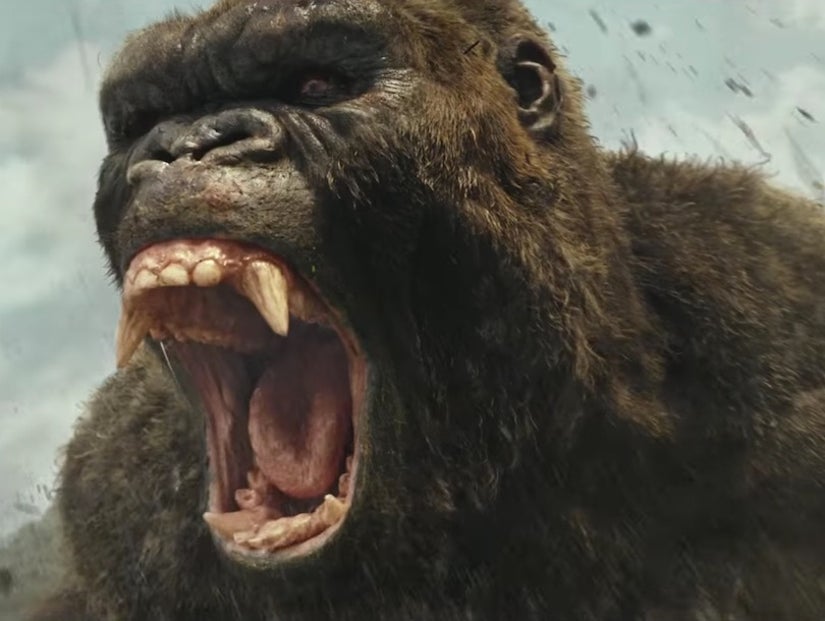 Warner Bros.
"'Kong: Skull Island' won't win any points for the brilliance of its writing (or for the way it reduces a terrific actor like Larson to a personality-free camera-clicker) — but oh, that ape. Unlike so many sequels/remakes, it's not hard to think of a justification for yet another round with King Kong: CGI technology is much better than it was even a decade ago, when Peter Jackson's bloated but often thrilling "King Kong" hit screens. This Kong is believably vast and terrifying; so much so that the actors' reactions to him (variations on wide-eyed terror) seem entirely inadequate. He's an ill-tempered killing machine, for whom the mere descent of a foot can kill a human — and does." - Seattle Times critic Moira Macdonald
But what didn't critics like? These complaints kept popping up in majority of the reviews TooFab read.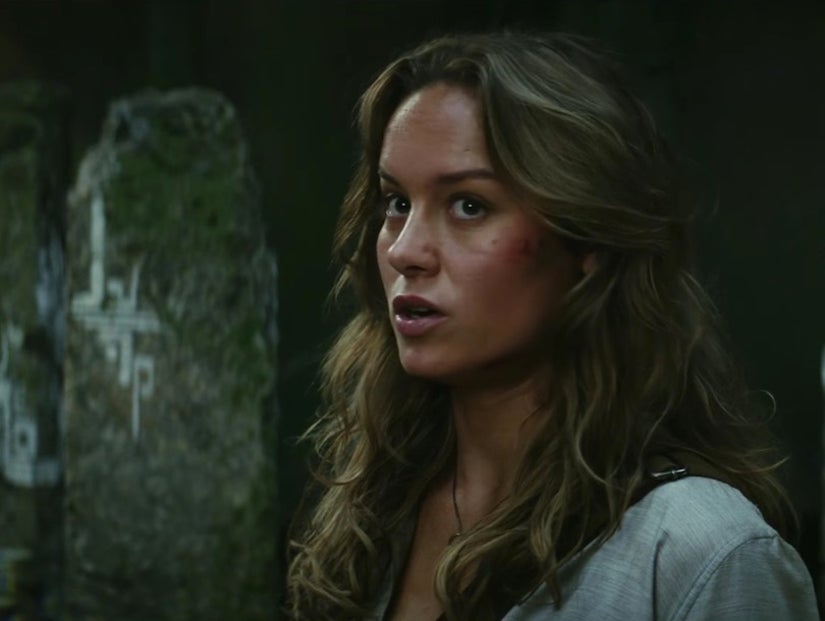 Warner Bros.
"The humans are almost an afterthought, and the movie squanders the talents of Tom Hiddleston, Brie Larson, Samuel L. Jackson and John Goodman, among others, in one-dimensional roles. Only John C. Reilly, playing a pilot stranded on the island for decades, gets to shine, providing much-needed comic relief and a little poignancy. He's a beacon of humanity in a movie otherwise successfully focused on pounding its humans into pulp." - Las Vegas Weekly critic Josh Bell
"But sweet jesus is this script terrible. Credited to three writers (Dan Gilroy, Max Borenstein, and Derek Connelly), the script offers up a continuous string of utter idiocy on the part of its human characters. In addition to the bombing nonsense and initial helicopter assault — you're fighting a ground-locked creature whose only defense is his arms, so maybe stop flying within arm's reach? — characters seem to repeatedly forget that creatures keep trying to kill them. They put their guns down, they crack casual jokes mere minutes after friends are torn apart before their eyes, and the much lauded tracker never even gets to track a damn thing. And why bring a freelance photographer along on a top-secret mission in the first place? None of these people are the slightest bit interesting despite the caliber of performers behind them or the lackluster stabs at backstory, and we just don't care about any of their fates." - Film School Rejects critic Rob Hunter
King Kong Looks Cool AF, But Where's His Personality?
"'Kong: Skull Island'" strips the beauty from a legendary beast, reducing a classic movie star to soulless monster mechanics. Kong smashes, but not much else. Whoever dies doesn't matter. Whoever lives has a sequel promised by the end credits. Royalty deserves better treatment than King Kong gets here. The big guy has always been a wrecking machine but with personality, a semblance of something human beneath the monster ... Kong on this Skull Island is all rage and rampage, swatting choppers out of the sky and squashing slow movers. He's allowed a soupcon of curiosity in a distressed damsel yet never connects by heart. Kong's most humane act is a direct lift from the Fay Wray book of rescue and Monday's audience applauded it, perhaps relieved to finally see something recognizable in this Kong." - Tampa Bay Times critic Steve Persall