If you missed Casey Cott's Facebook Live on Thursday night, TooFab has you covered.
Casey Cott plays Kevin Keller on The CW's hit show "Riverdale," the gay son of the town Sheriff, and the actor couldn't have been more charming and funny during the conversation with fans. Cott chatted live from his humble New York abode about his favorite episode this season, which coincidentally (or not) aired Thursday, March 9 following his Facebook Live.
TooFab's Madison Brodsky joined Cott's live chat and here are the 7 things we learned.
'Riverdale' Auditions: He First Read for Archie and Jughead Roles
Waiting for your permission to load the Instagram Media.
Cott actually auditioned for Archie first and then came back to audition for Jughead. But you know how the saying goes – "third times a charm" so the young actor then realized he should really be auditioning for Kevin.
Cott auditioned and got casted as Kevin, aka everyone's best gay friend on March 9 2016 so his Facebook Live was his audition and casting anniversary.
"A year ago it was Wednesday so then on Thursday I flew to Vancouver and on Friday I met the cast," he said.
Casey Cott vs. Kevin Keller - What do they have in common?
Waiting for your permission to load the Instagram Media.
Well, for starters they both start their first and last name with the same letter.
"Kevin and I both try to spread joy in this world."
Waiting for your permission to load the Instagram Media.
It's clear through the "Riverdale" cast's social media posts, inside jokes and vacations that they've clearly bonded. Cott feels very fortunate to work with such an amazing group of actors everyday.
"We talk regularly about how lucky we are that we have a group who loves each other. We have fun off set, which make us have fun on set. I miss them because they're all in LA right now and I'm in New York."
Why He Wants Kevin to Have Pop's Milkshake With Luke Perry
Waiting for your permission to load the Instagram Media.
Out of all the characters on the show, whom would Casey want to share a milkshake with? His first pick is Mr. Andrews, who is played by "90210" alum Luke Perry.
"He's so wise in the way he deals with all the drama and he gives great advice to Archie. Plus, Luke Perry is even cooler than his character. He defines cool."
But Cott's second choice is Veronica for a completely different reason.
"She just seems like she knows where to hang out."
Betty and Jughead's Flaming Relationship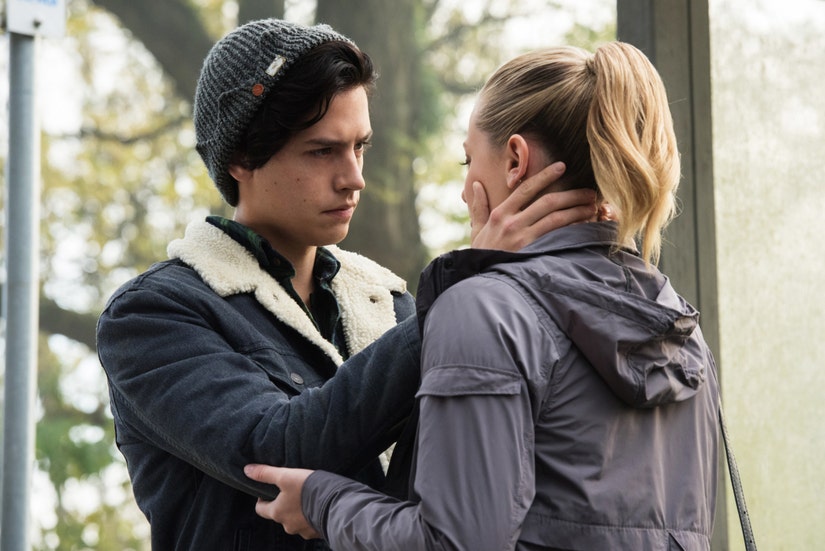 The CW
Betty and Jughead's steamy kiss last week was a big shocker to "Riverdale" fans because that awesome moment was not included in the original comic book series. Cott loves how the writers gave Jughead a romantic interest and really dove into developing his character alongside Betty.
"[Betty and Jughead] are so sweet and complicated in different ways and it's really cool when they come together. It's one of my favorite character developments."
Cott even referred to the couple with a cute celebrity name – "Bughead."
When He Heard Season 2 Renewal News
Waiting for your permission to load the Instagram Media.
There has been a lot of exciting buzz on "Riverdale" receiving an early renewal for a second season. Although KJ Apa told TooFab that he expected the news, Cott said he was caught by surprise.
"I was walking to Chelsea, New York and I got a text saying, 'Congratulations!" And I was like, "What?" So I looked at Twitter and was so excited and texted our group chat."
Will there be a burger-eating contest in the "Riverdale" future?
Well, if it were up to Cott, absolutely. The actor wants to set up a Pop's burger-eating contest against Jughead next season.
Cott ended with a plea to watch tonight's episode live and a promise that their writers are so incredible in developing each character that the way the story is about to unfold will "blow our minds."