Amy Schumer may be a rising movie star, but she's stumbled plenty of times along the way.
The comedian and "Snatched" star, who broke into Hollywood with her Comedy Central show and hit comedy "Trainwreck," has faced backlash over accusations of racism, sexism and joke stealing.
Even her latest Netflix special, "Amy Schumer: The Leather Special," received less than stellar reviews for being "aggressively sexual."
It's become popular to trash talk the raunchy comedian, so TooFab dug up eight times the public has piled on her for stirring up outrage.
She Remade Beyoncé's 'Formation':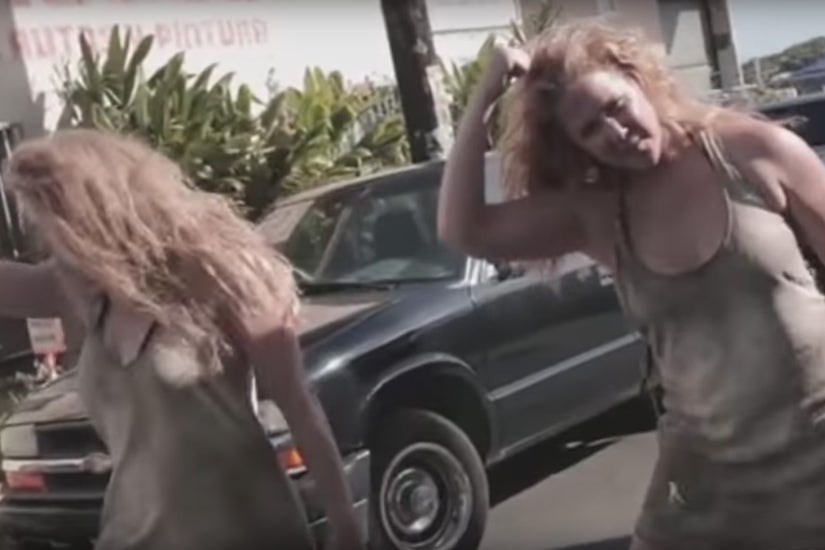 YouTube
It shouldn't have to be explained to anyone that poking fun at a racially and politically charged song is a bad idea. It should also not have to be explained to anyone that poking fun at Beyoncé is also a bad idea (cue stings from the Beyhive).
In 2016, Schumer released a "Formation" parody video co-starring Goldie Hawn, Wanda Sykes and Joan Cusack. No one took well to the remake, and even fewer took well to her rebuttal to the backlash via her Instagram page, when she posted a nude picture with the following caption: "You know you that bitch when you cause all this conversation. Thanks for the exclusive release Tidal! We had so much fun making this tribute. All love and women inspiring each other. #strongertogether."
Her Jokes Sounded Awfully Familiar to Other Comedians: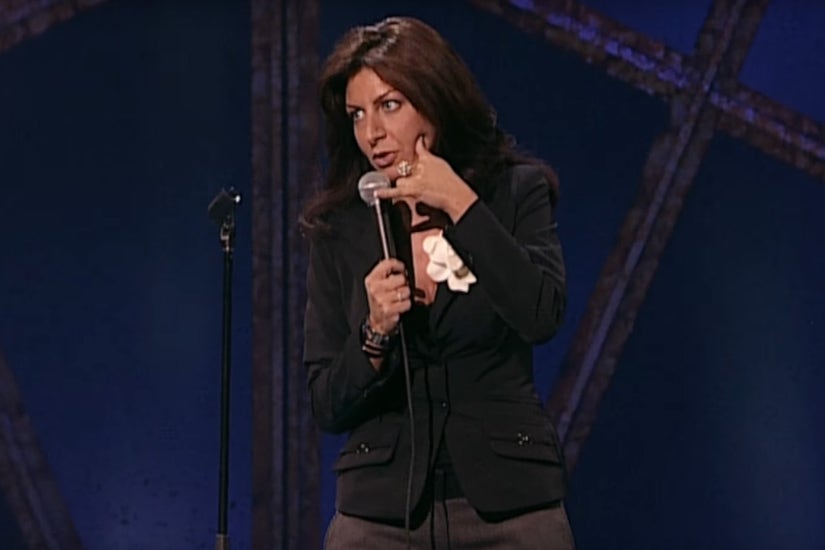 YouTube
Back in January 2016, a video surfaced allegedly showing Schumer stealing the jokes of several comedians, including the late Patrice O'Neal, Wendy Liebman, Tammy Pescatelli (pictured above) and Kathleen Madigan.
Soon after the video went viral, Pescatelli shared her perspective in a series of since-deleted tweets: "What has always been amazing to me is that she purports to be a feminist and yet only steals from other female comedians. If we call her on it we are 'jealous' or career shamed. Be successful. WE want you to do well, just do it with your own material. BTW she blocked me."
The comedian linked to a joke she made in 2006 during Comedy Central's "Half Hour," when she said, "Women dress for other women. That's why, men, if we love you, we dress you for other women, too. That's why we dress you stupid. Because we want a woman to look at you and think, 'He's cute, but I can't fix all of this.'"
She then shared a clip from a scene from "Trainwreck" in which Schumer's character makes fun of her sister's husband. "You dress him like that so no one else wants to have sex with him? That's cool," Schumer said in the Judd Apatow movie for which she wrote the screenplay.
Pescatelli then drew similarities between jokes Madigan, O'Neal and Liebman made with material Schumer used years later.
The Twitter outrage was almost immediate, but despite the uncanny similarities between her material and the work of some of her predecessors, Schumer defended her jokes.
On my life, I have never and would never steal a joke.

@amyschumer
A Writer for 'Inside Amy Schumer' Mocked Rape Survivors: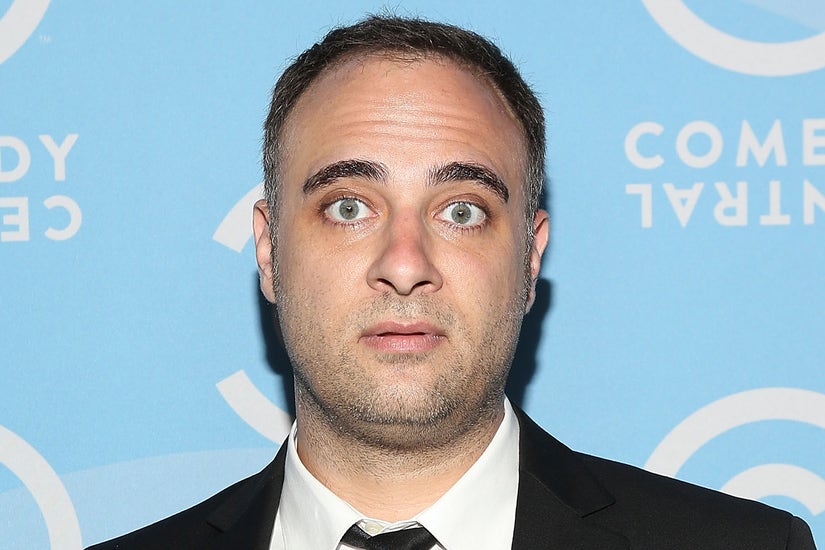 Getty
Kurt Metzger (pictured above), a writer for "Inside Amy Schumer," mocked rape survivors and insinuated that women lie about being victims in the following Facebook post: "Guys I have just heard some disturbing news, this guy Jiff Dilfyberg is a rapist! I know because women said it and that's all I need! Never you mind who they are. They are women! ALL women are as reliable as my bible! A book that, much like a women, is incapable of lying!"
Schumer responded to the angry masses by tweeting: "Kurt does not work for me. He is not a writer on my show. Please stop asking me about it. His words are not mine."
But she later posted: "I didn't fire Kurt. He isn't a writer for my show because we aren't making the show anymore. There are no writers for it."
The irony lies in that Comedy Central had already picked up her show for a fifth season. Schumer then blocked anyone on Twitter who inquired about the situation.
Hey gang. Amy Schumer blocked me on Twitter for this tweet. I was such an enormous, obsessed fan. This is devastating. She has failed women.

@LizArcury
She Insinuated Being Plus Size Was a Bad Thing: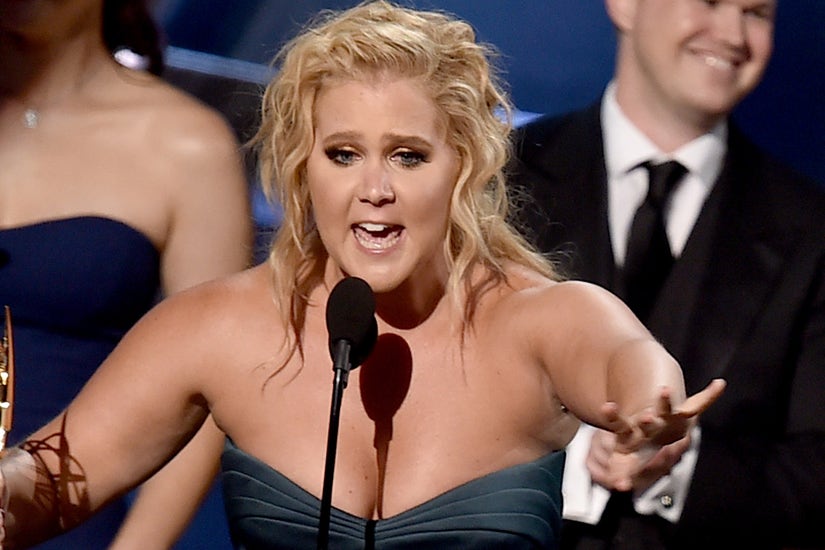 Getty
In March 2016, Glamour magazine collaborated with Lane Bryant in an effort to elevate plus-size women and promote body positivity. The first of two special edition issues featured model Ashley Graham on the cover and included old interviews with Schumer, Melissa McCarthy, Lena Dunham and Christina Hendricks.
An upset Schumer posted a picture of the mag with the following caption: "I think there's nothing wrong with being plus size. Beautiful healthy women. Plus size is considered size 16 in America. I go between a size 6 and an 8. @glamourmag put me in their plus size only issue without asking or letting me know and it doesn't feel right to me. Young girls seeing my body type thinking that is plus size? What are your thoughts? Mine are not cool glamour not glamourous."
A spokesperson from Glamour quickly put to rest that the issue was based solely on plus-size women, even noting that the magazine never referred to Schumer as plus size.
"First off, we love Amy, and our readers do, too, which is why we featured her on the cover of Glamour last year," the magazine said in a statement. "The cover line on this special edition – which is aimed at women size 12 and up – simply says, 'Women Who Inspire Us,' since we believe her passionate and vocal message of body positivity IS inspiring, as is the message of the many other women, of all sizes, featured. The edition did not describe her as plus-size. We are sorry if we offended her in any way."
The whole ordeal did not gain Schumer much sympathy, as many actually thought her comments reflected the idea that being plus size was somehow negative.
She Implied All Hispanic Guys Are Rapists: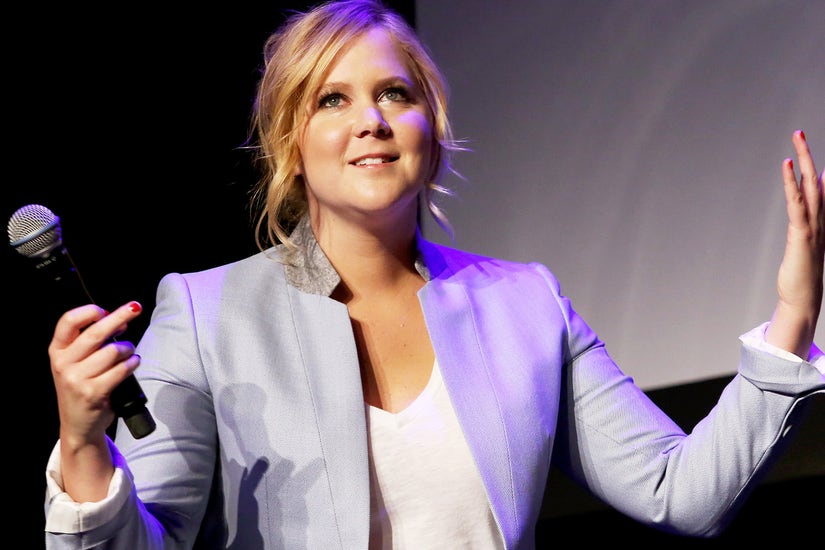 Getty
Schumer once said during a stand-up act, "I used to date Hispanic guys, but now I prefer consensual."
Her response to the backlash in a June article published by The Guardian: "You can call it a 'blind spot for racism' or 'lazy,' but you are wrong. It is a joke and it is funny. I know that because people laugh at it."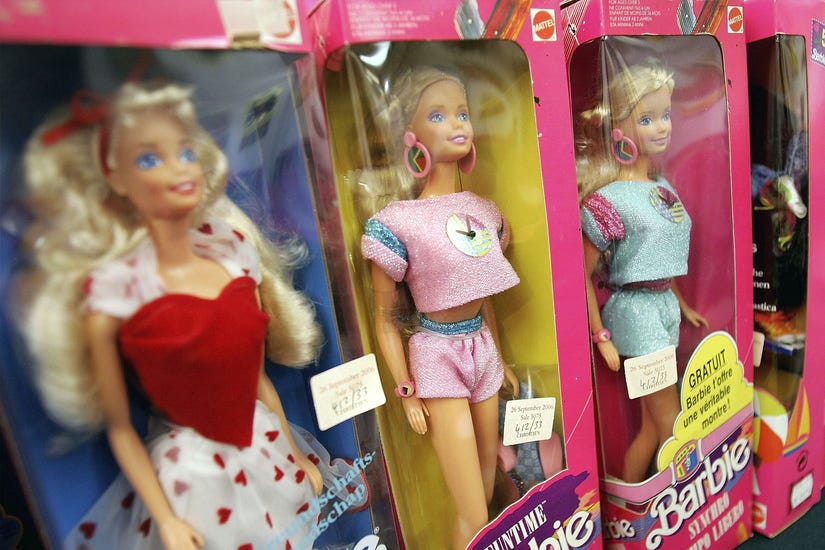 Getty
Schumer ultimately backed out of the Sony project, but boy were admirers of the iconic doll on edge when they heard what Hollywood star the studio picked to play her. Some expressed discontent that such a raunchy comedian would play the children's toy, while a more misogynistic backlash focused mostly on appearance.
"Barbie is the definition of perfection," popular online dude-gathering Barstool Sports wrote upon hearing the news that Schumer was in negotiations for the part. "Mattel is completely ruining [Barbie's] image by letting Amy Schumer be a Barbie."
"They [cast Schumer] for attention and good PR, but instead they should stand by the fact you can be good looking AND a strong woman," the writer continued. "Why can't it be both? Sure, being different is fine. I'm example A of 'it's not what's on the outside that counts.' But that's what Barbie is. A perfect angel. Huge tits, tiny waist, sweet ass. If they were going to go this route, I wish instead of making Schumer a normal Barbie, they were doing a funny parody of it with some fat guy like Jonah Hill playing Ken. Own it instead of trying to make some stupid, nonsensical point about it."
Viewers Took a Dump on Her Netflix 'Leather Special':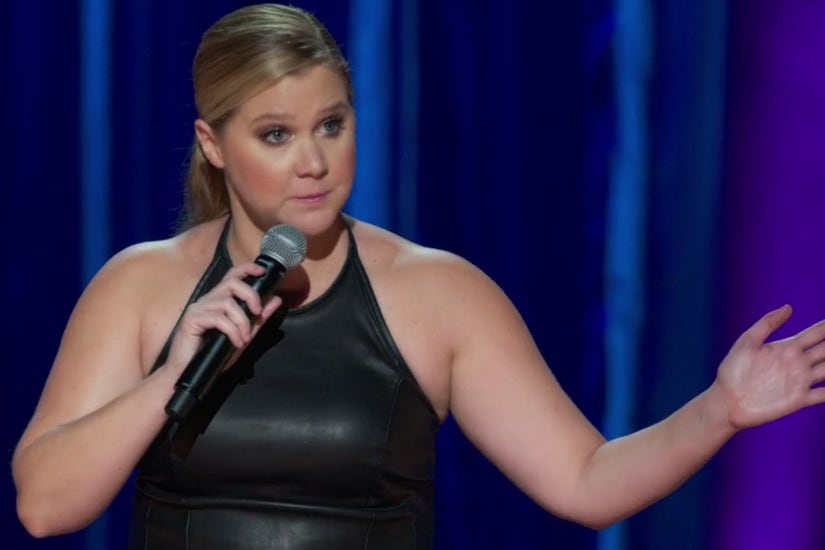 Netflix
The comedian's latest hour-long special on the streaming service was filled with gruesome details surrounding her sex life and various bodily functions. She also drew comparisons between her work and that of Nobel Peace Prize winner Malala Yousafzai. She even tried to make a point about increasing gun laws, but it was lost among various insults to the mentally ill.
One critic referred to Schumer's stand-up as "pure cancer." Another Netflix user said, "If [you're] idea of a good time is stabbing pins into your eyes, you will probably enjoy this." And a third viewer begged the streaming site to delete it "for the good of mankind."
Of Schumer's "Leather Special," The Los Angeles Times said: "Ironically, the dirtier it gets, the less daring it feels. Part of the problem is that she doesn't drop in enough context from her life of late, and the material feels like it could have come from a set three years ago."
Newsday added that the special was "too much of the carnal Amy, not enough of the smart, cultural critic Amy."
She Berated a Paying Fan on Stage Over the Presidential Election: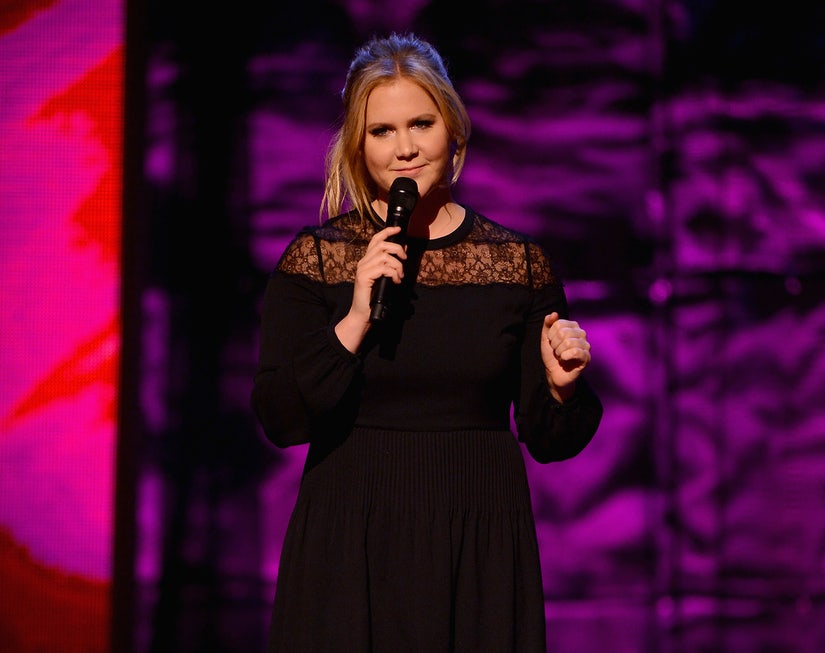 Getty
Making fun of political candidates is a mainstay of stand-up comedy, but many believed Schumer crossed the line when she brought up a fan who paid to see her act and then berated him for supporting Republican presidential candidate Donald Trump before he was elected into the Oval Office.
In an October comedy show in Tampa, Schumer called on a Trump supporter in the audience to come up to the stage and explain his decision to support the candidate.
"OK, you can go sit down," she told the man after he said he was really just voting against Hillary Clinton. "That was just cool to hear what one guy, who doesn't seem like a psychopath, why he would want to vote for that orange, sexual-assaulting, fake-college-starting monster."
The crowd booed, and instead of handling the situation through humor, she threatened to have security remove the disrupters. Over 200 people left the show, according to reports.
Members of the audience expressed their disappointment to The Tampa Bay Times.
"I don't want to hear that. We wanted to have a good night without distractions with the politics," one person said. Another added, "The show became political. I definitely didn't come to hear this."