Chelsea Manning has officially gone from military prisoner to high fashion model.
The former solider, who was famously convicted and then commutedby Barack Obama for her role in a 2013 leak of classified information, shared a new image of her posing in a red bathing suit for Vogue Magazine Thursday.
"Guess this is what freedom looks like," Manning captioned the photo.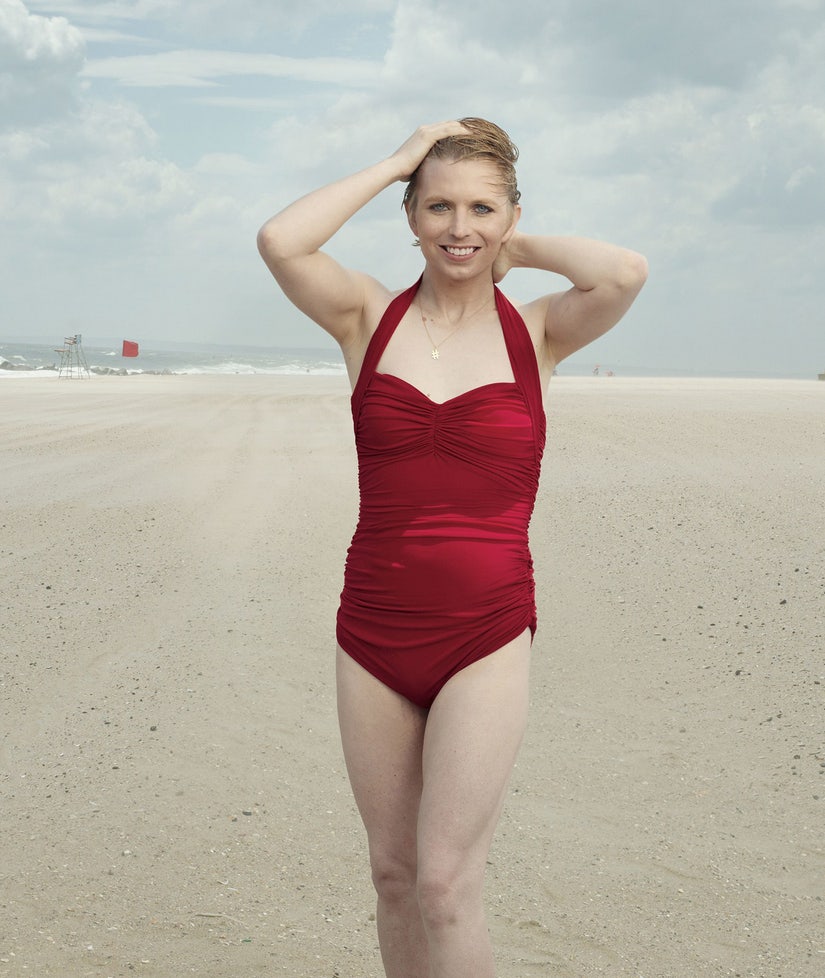 Annie Leibovitz/Vogue
Manning was convicted on over 22 criminal counts for leaking classified documents to Wikileaks, which then published the information about the U.S. military and their strikes in Afghanistan and Iraq.
The ex-soldier was sentenced to 35 years confinement in August 2013, and released in May 2017 after Obama officially processed her commutation.
"Let's be clear: Chelsea Manning has served a tough prison sentence," Obama said in a press conference. "I feel very comfortable that justice has been served."
Manning told Vogue the first thing she did after her release was have her lawyers drive her to the countryside. "I think I spent, like, five or six hours sitting outside."
The image was shot by acclaimed photographer Annie Leibovitz, who also shot Caitlyn Jenner's iconic coming out cover of Vanity Fair.