You may have seen Kendrick Lamar, Logic and Pink kill it on MTV VMAs but the cameras didn't capture all of the amazing and hilarious moments that occurred when the stars loosened up and played around the room.
From celebrity attendees face-timing stars who weren't at the show to Kesha sitting on the floor, TooFab runs down some of the moments you may have missed.
Brooklyn Decker thinks she looks like zombie Taylor Swift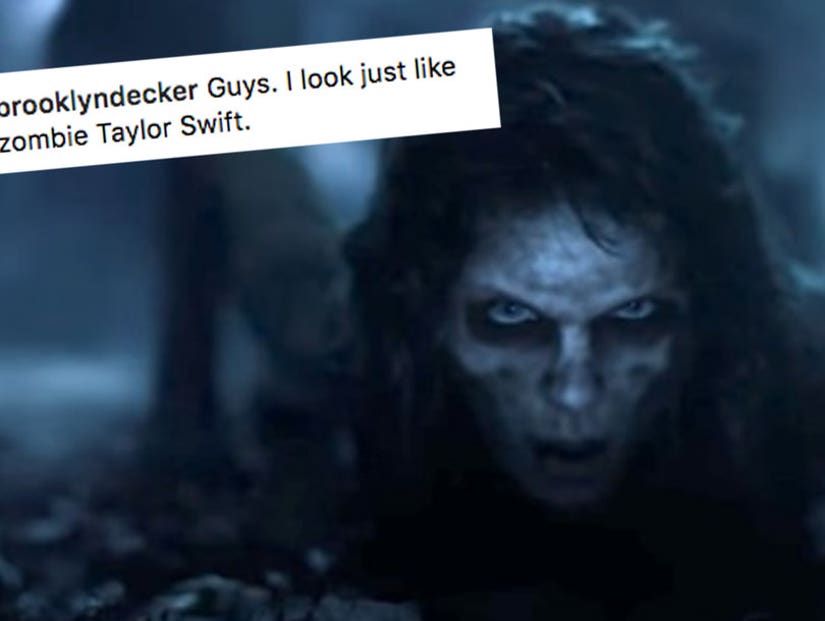 Instagram
After Brooklyn Decker watched the premiere of Taylor Swift's new music video, she went to Instagram to joke how she kind of twins with Swift's scary graveyard character.
"Guys. I look just like zombie Taylor Swift," The Grace and Frankie Star captioned the screenshot.
Jack Antonoff FaceTimed Lena Dunham
Waiting for your permission to load the Instagram Media.
Lena Dunham got up close and personal with the VMA stage without even appearing at the event thanks to her boyfriend Jack Antonoff who was FaceTiming her from inside The Forum.
"Boo at VMAs with a sandwich like the prince he is," Dunham captioned a screenshot of their FaceTime call that she later posted on Instagram.
Kesha sat on the floor during the show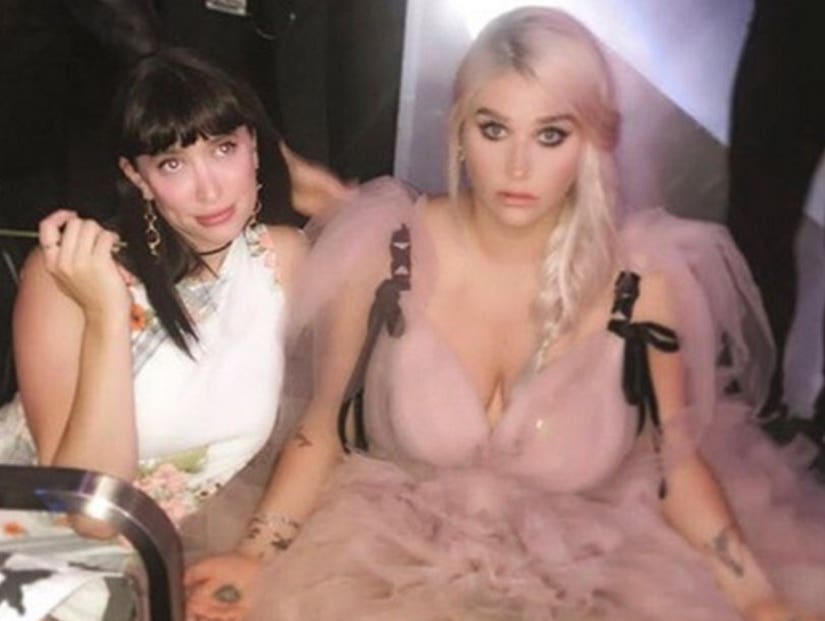 Instagram
MTV may have lost Kesha's seat assignment so the singer decided to enjoy the show from the floor.
The "Praying" singer shared the moment on her social media early Monday morning with a photograph oh her and her pal looking a little uncomfortable.
P!NK's son watched his momma werk it at home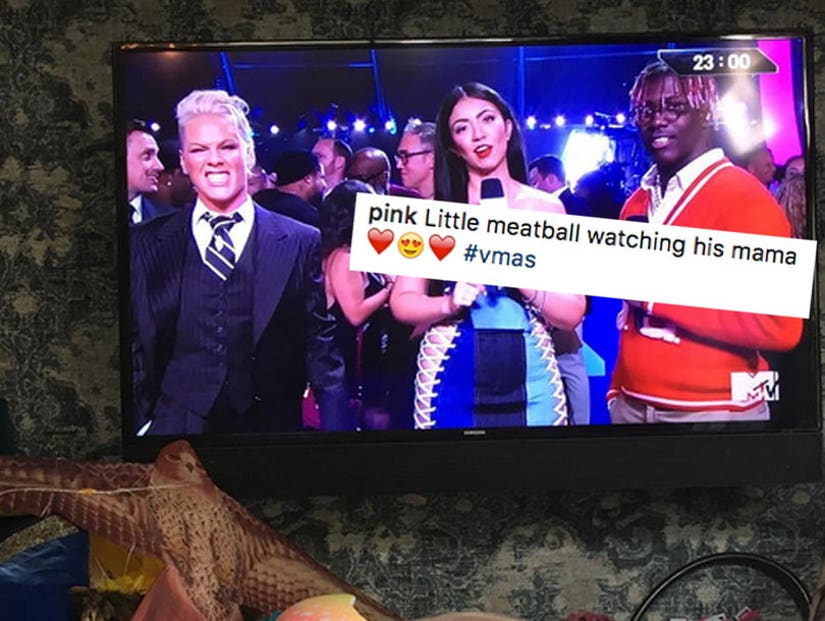 Instagram
All eyes were on P!NK Sunday night as she accepted the highly honored Michael Jackson Video Vanguard Award, including her 8-month-old son Jameson who watched his momma on TV from home.
"Little meatball watching his mama," she captioned an adorable photo on Instagram.
Drake Bell and Josh Peck made amends
Getty
Drake Bell and Josh Peck officially made up with a hug at the VMAs amid recent drama when Peck neglected to invite Bell to his wedding.
"We reconnected. I love him. It's all love now," Peck told TooFab.
Katy Perry's jokes didn't make the in-studio audience laugh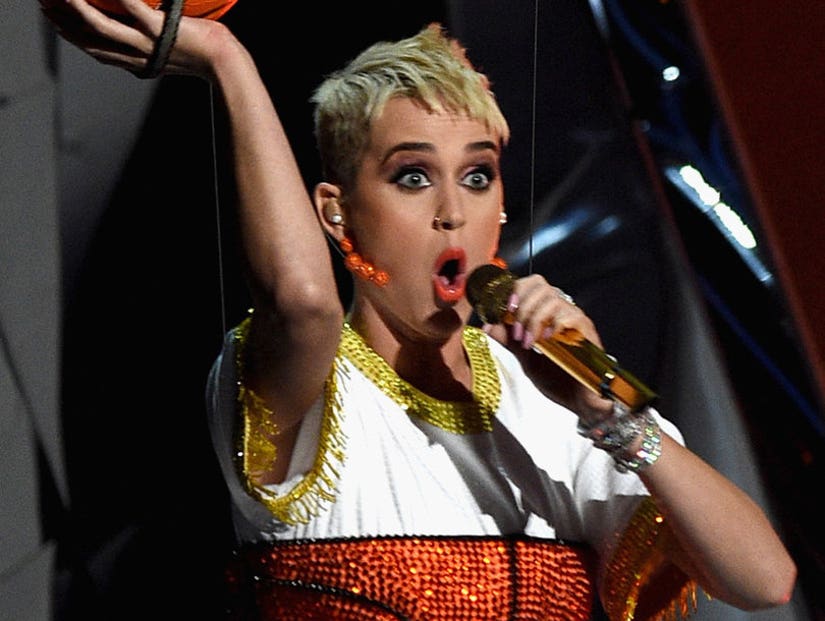 Getty
Though Katy Perry can do no wrong in the eyes of her fans that were in attendance at the VMAs, most of her jokes and attempts at humor fell flat in the celebrity and media sections.
Eye rolls and giggles were at plenty among music journalists and experts.
The VMA audience listened to a "F-k Trump" song during the commercial breaks
Every time the VMAs cut to commercial break, YG & Nipsey Hussle's "F-ck Donald Trump" blasted in The Forum for the attendees to jam out to while they wait for the show to continue. If you haven't heard the song before, here's a key lyric: "I thought all that Donald Trump bulls-t was a joke. Know what? They say when rich n-as go broke. Look, Reagan sold coke, Obama sold hope, **Donald Trump** spent his trust fun money on the vote."