It looks like this is going to be the season of unpeeling the onion that is one Jack Pearson (Milo Ventimiglia). We'd seen glimpses of his troubled relationship with his father before, but this was the season we learned that he was a veteran of the Vietnam War. It is also the season that the strong parallels between Jack's weaknesses and the weaknesses of his son Kevin (Justin Hartley) have begun to emerge.
It's only fitting, then, that the two men share the spotlight as we dig deeper into what makes each one of them tick, and what demons they struggle to exorcise. Unfortunately, there is a long history of substance abuse in the family, and it looks like that won't be skipping a generation, after all.
As we do every week, we're going to single out the show's most powerful moments, scoring them by how many tissues we tore through just to watch them. Believe us, these are happy tears of anguish.
"Is That My Granddaughter?"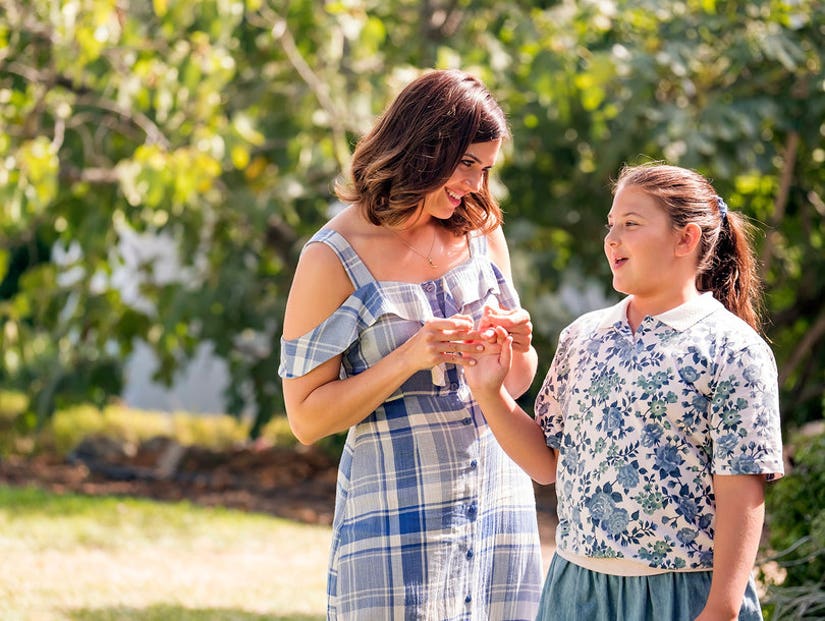 NBC
Props to creator Dan Fogelman and the writers of "This Is Us" for not giving us a saccharine closing chapter on the relationship between Jack and his father. In fact, we got the exact opposite as we got a flashback even further to when Jack was a child and his father left him in the car on a fishing trip so he could drink. This was his most egregious offense this episode, but we've had plenty before this. And so when Rebecca got the call that he was dying this week, she went to see him and meet him for the first time. But, she didn't give him a happy send-off. When he saw Kate and asked if that was his granddaughter, there wasn't even a meeting. Instead, Rebecca contacted Jack and when he said his father had been dead to him a long time, Rebecca simply took the time to tell Stanley that his son was an amazing father, no thanks to him. It was bitter, yes, but it felt so much more real and right than an apology/forgiveness session.
0 Tissues … He Doesn't Deserve Them
"Why Do You Come Here Anyway?"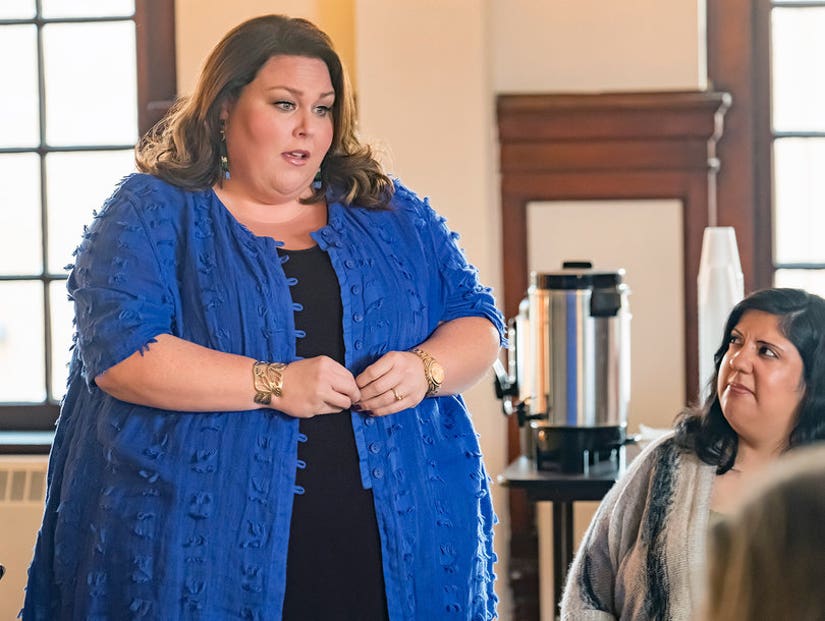 NBC
Did Kate just make the most unexpected new best friend? As always, we applaud when Kate shouts down Madison (Caitlin Thompson) in her group therapy session, but this time the shouting match continued into the parking lot. After the two women threw barbs at one another, they then proceeded to back into one another -- we laughed -- which put Kate into a panic spiral over the baby -- we stopped laughing. In her fear, she even opened up to Madison about her pregnancy, leading to a genuine moment of happiness between the two as Madison hugged her and congratulated her. Now, they could go right back to hating one another after this, but it would be even more fun if they instead became unexpected friends.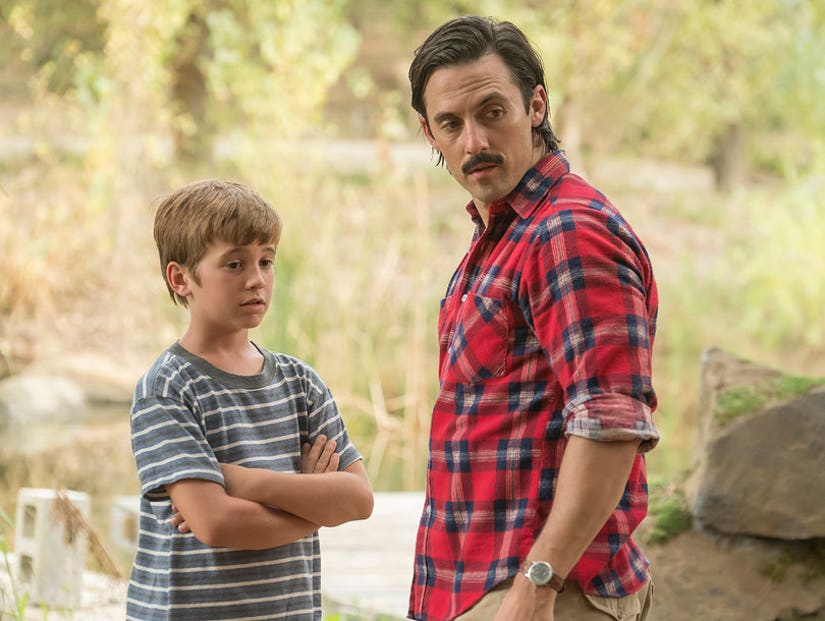 NBC
We thought Jack's Vietnam War past was a shocker, but toward the close of this week's installment, we got another blow. After hours waiting in the car for his father to finish drinking as a young boy, an even younger one sat up sleepily in the back seat. And just like that, we know why Jack is such a great father … he got started early, stepping up for his little brother Nicky when their own father wouldn't. Adult Jack later looked through old photos, which showed that Nicky went to war with him, too, and based on the fact this is the first we're finding out about him, it probably didn't end well for him, which only adds weight to the burden Jack carries and refuses to talk about.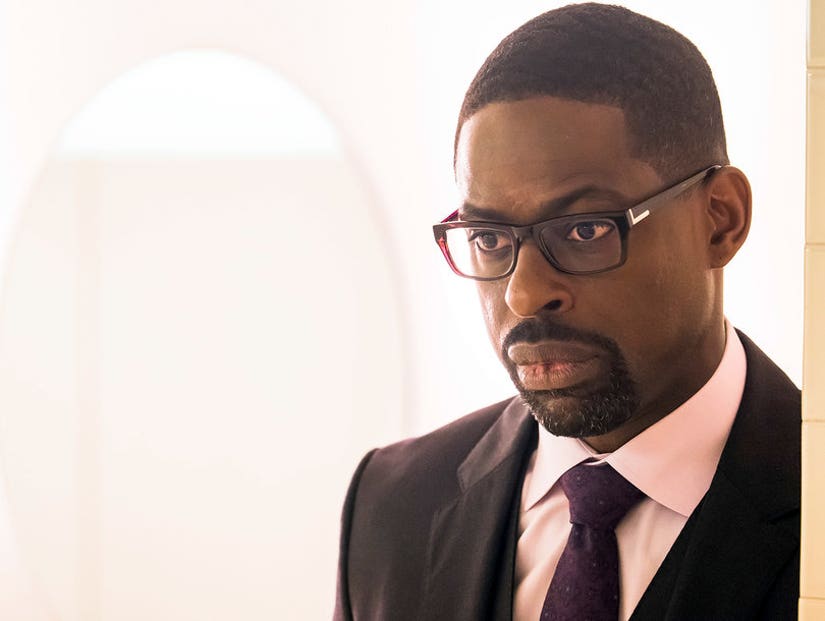 NBC
As painful as it is to watch Kevin constantly bully Randall as children, the two men have made tremendous strides in their relationship over the past season. Still, there's a long way to go, and it's Kevin who has to walk the furthest. Kate called him out on it already, as Kevin just doesn't want to deal with his father issues. He doesn't want to deal with anything, really. He runs away from caring in bad jokes and worse decisions, and now he's well on his way to a vicodin addiction, or alcoholism in a pinch. But even at his worse, he knows that Randall is his opposite in every way. Randall cares too much, and Kevin not enough. Unfortunately, it looks like Kevin hasn't quite reached his rock bottom yet, and we're getting pretty nervous about that fall.
"You Can't Grab Me Like That"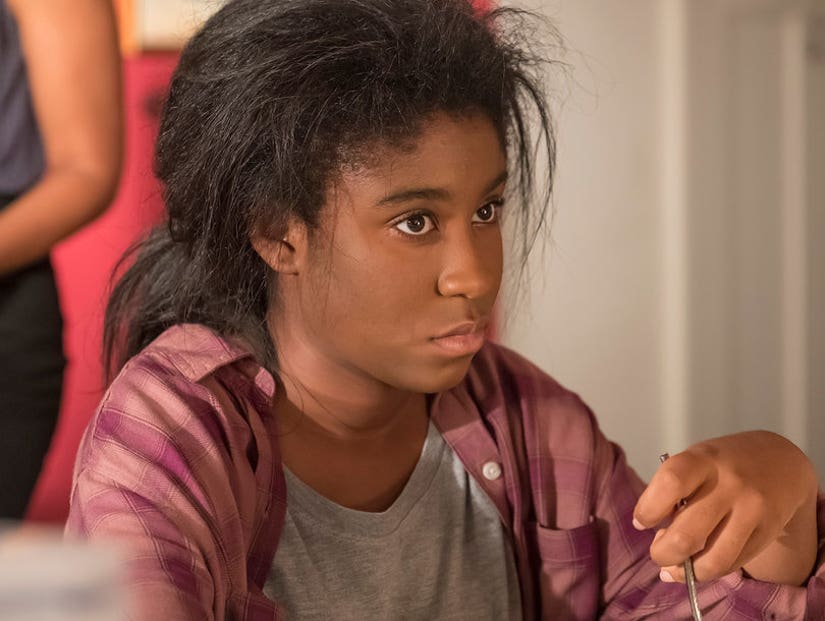 NBC
Randall cared enough to follow Deja into the bathroom and just wait for her outside the stall, while she sat there. So much of her inner thoughts remain a mystery even after a month with the Pearsons, but finally she opened up to him just a little bit. She revealed why she was so jumpy around him, and it was the expected abuse at former foster homes. But her opening up to him in this moment was monumental. Randall is the one that represents so much of what she fears in the house, and so it is him that she needs to come to terms with. This is a huge step in the right direction, and vindication for Randall that his perseverance with her was worth it. That said, he's still not cool, no matter what he thinks. Beth (Susan Kelechi Watson) is right about that, too.
"You Can Tell One Person"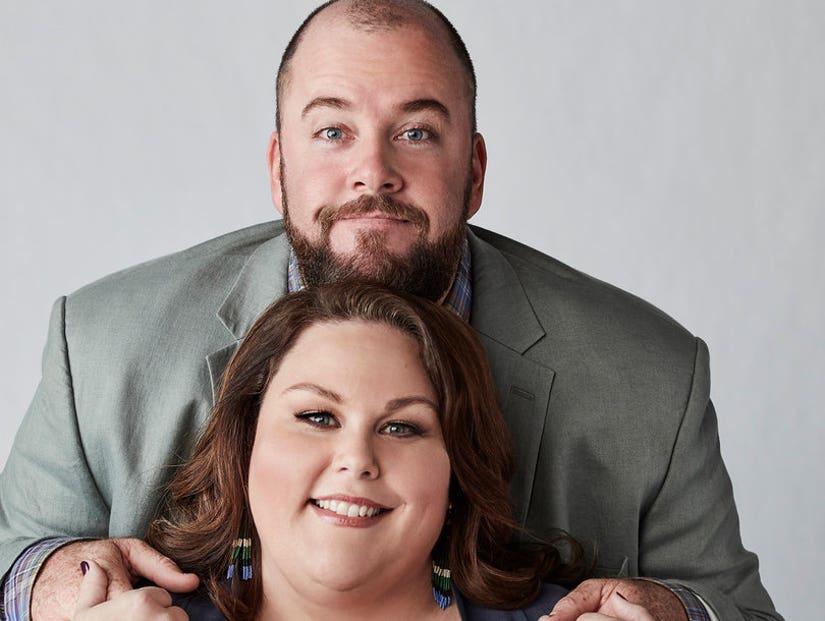 NBC
Our hearts broke a little when Kate told Toby that she was pregnant, and then her anxiety told him that he couldn't talk about it with anyone -- even her! -- until after the child was born. We could see the struggle as the man of grand gestures agreed to her terms. But then she spilled the beans to Madison and it was so euphoric for her, she took him to a diner and told him he could tell one person. But this is Toby, and he was so excited, he played his favorite song, danced around the diner and told everyone! He managed to make a grand gesture that was beautiful, romantic and totally Toby with a bunch of strangers. The man has a gift, but admittedly we were dancing right along with him!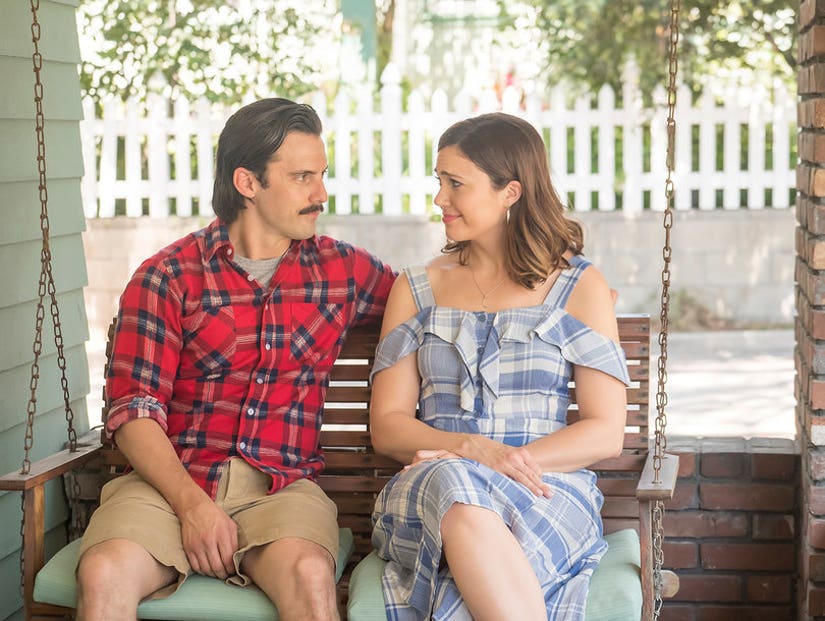 NBC
Alone with Kate in the nursing home with Jack's father and the stories she knew of him, when Rebecca finally connected with her husband, she had to tell Jack that he was a miracle. To have been reared by that man in the way that he was and then to turn into the kind of father Jack was, she wasn't wrong. At that moment, Jack was on a camping trip with Kevin and Randall in a bid to try and improve their contentious relationship. That is selflessness and caring on a scale Jack never received himself. But it was that kind of selflessness he nurtured in himself from a young age with his own brother, and now it make sense why he's so determined to see his own boys forge the same kind of bond. The primal scream the three shared in the woods was a beautiful thing to see. And every moment we get like this makes Jack's absence in the present day ache just a little bit more.
"This Is Us" airs Tuesdays at 9 p.m. ET on NBC.