Jennifer Aniston has always had a knack and a passion for interior design, and she was at it again with the Los Angeles home she acquired in 2011, bringing her desire for sexy comfort into the furniture and decor.
The former "Friends" star took Architectural Digest on a tour of the now-finished home, which she's filled with plenty of earth tones and organic materials, giving it a lived-in warmth that comes through even in pictures. Aniston calls it "Old World meets New World."
And it's not just the furniture, Aniston was very particular about the art pieces she inserted into the home, as well as where and how they were displayed. "Every corner you turn, you have an experience. Everywhere you look, you get a vista. We worked very hard to get that flow right," she explained (you can take the tour yourself with AD's slideshow).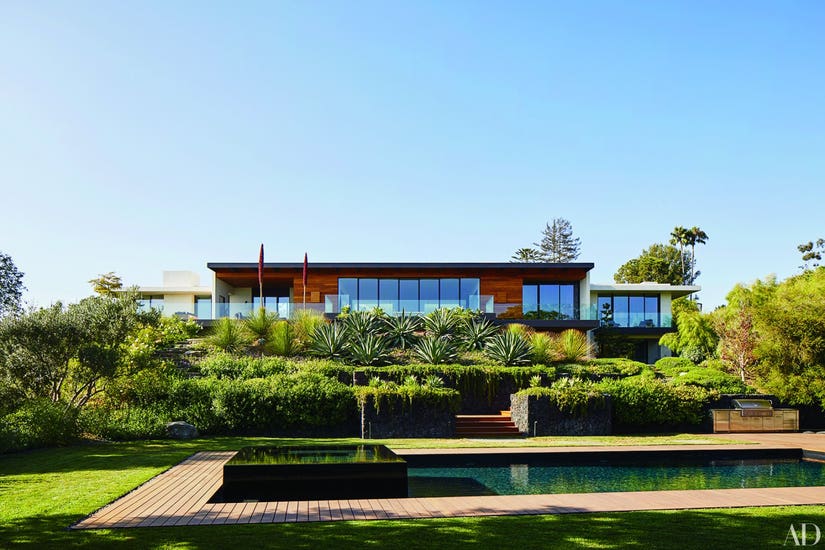 Architectural Digest
But it wasn't just Aniston's vision this time. Now that she's married to Justin Theroux, she ultimately decided his input might have some value.
"Justin definitely wanted to be involved, so there was a bit of a learning curve for me on how to include another voice in the design process," Aniston told AD. "For instance, I figured out that immediately saying 'No!' to any suggestion is not the most collaborative move."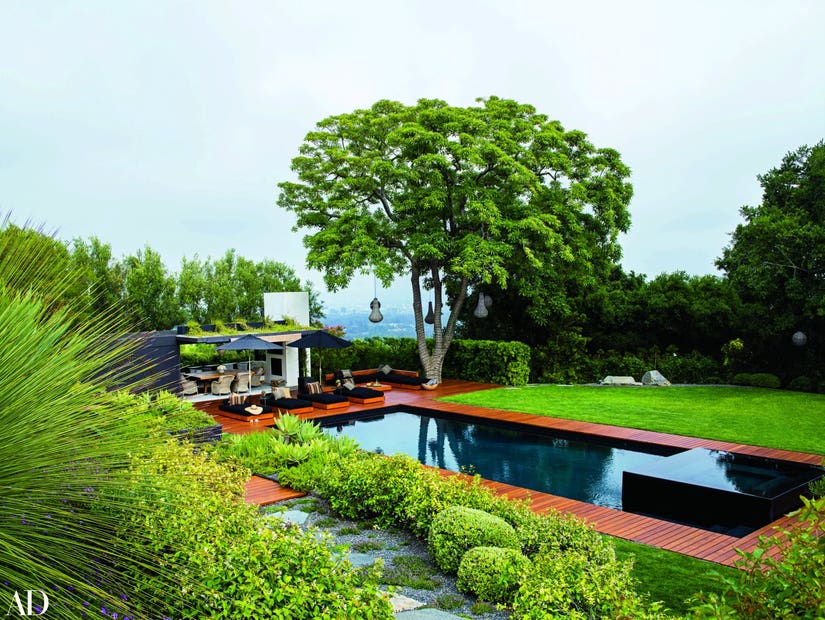 Architectural Digest
Whether it's maturing into adulthood -- Aniston is now 48 years old -- or love of her new home, Aniston said she's becoming even more particular about the roles she takes. "I look around at my husband and my dogs and our home, and there's nowhere else I want to be," she admitted.
With stunning decor inside, and beautiful views overlooking Los Angeles from the outdoor pool and around the property, it's easy to see why.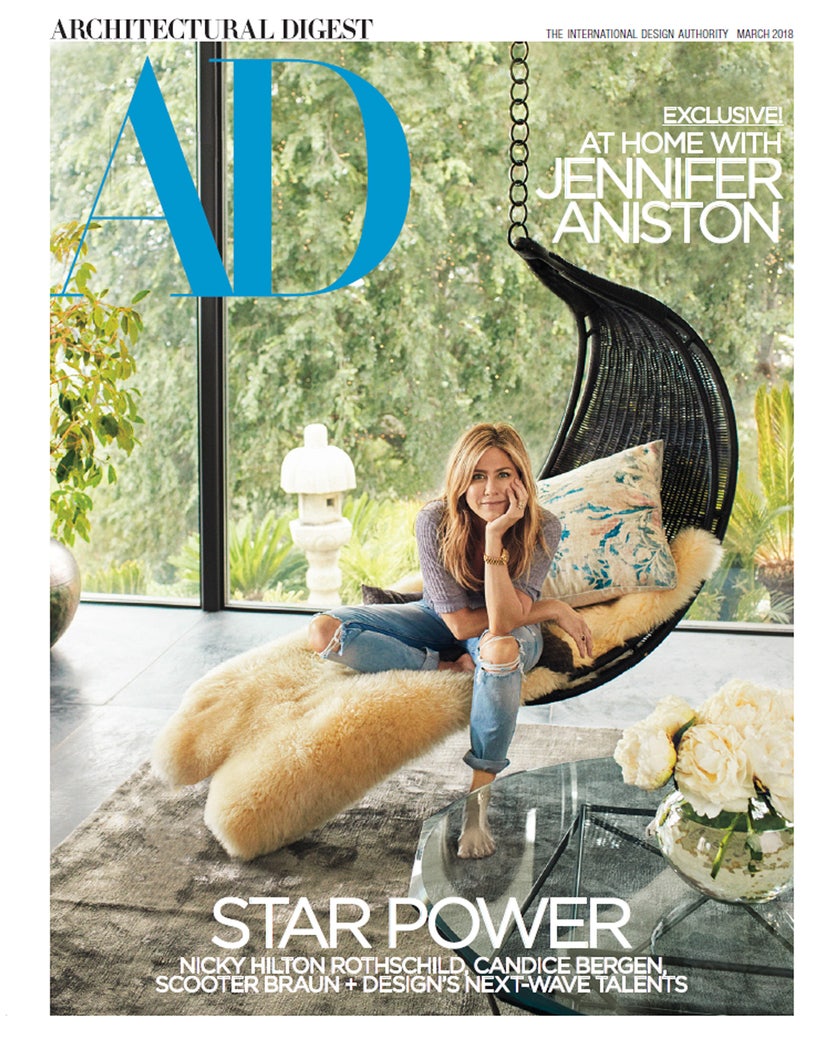 Architectural Digest