The mother of three stuns wearing nothing but the new KOURT x KYLIE cosmetics collaboration, a few rings and a hot pink Strateas Carlucci jacked draped over her shoulder.
While it really is all about the photos, the reality TV star also opened up about working with younger sister Kylie Jenner on the new makeup line.
"Kylie approached me saying she wanted to do a collab with me. One night when we were at our mom's house, she had mentioned she had some ideas about a possible collab. We were actually going to do to it last year, but then we decided to change direction," Kourtney explained. "At the time, it was going to be just lips and we were going back and forth about the packaging, and for both of us in the moment, it didn't feel fully right. So Kylie then was cool about pushing it to this year and we took the time to both think about what we wanted, and then came together with our ideas. We ended up creating something totally different from what we were talking about before. We decided to do three eyeshadow palettes and a lip to go with each palette. And then came the packaging, which is also completely different from what we originally imagined last year."
Kourt says her recent trip to Japan with her sisters Kim and Khloe helped spark some new ideas.
"With the red color, I was very inspired by geishas because we had just been in Japan and all of the geishas we had met had red eyeshadow. And with everything else, there is a big range of different options," she said. "It was definitely a true collaboration between the two of us from the start of creating this collection. Kylie would say her vision for this collection and then I would chime in with my ideas, and then after we came up with the products, it was easy to tweak here and there without any tension. In the end, we would both agree on everything."
Though Kourtney acknowledges she tends to rock the most natural makeup compared to her sisters, "I love when I have the opportunity to play with makeup and have fun with it. I think this shoot, using my collab with Kylie, was the perfect situation to try some new stuff."
"I've lately been in a mood to try more things with makeup and hair, and I personally have even more fun with it when I have a reason," she added.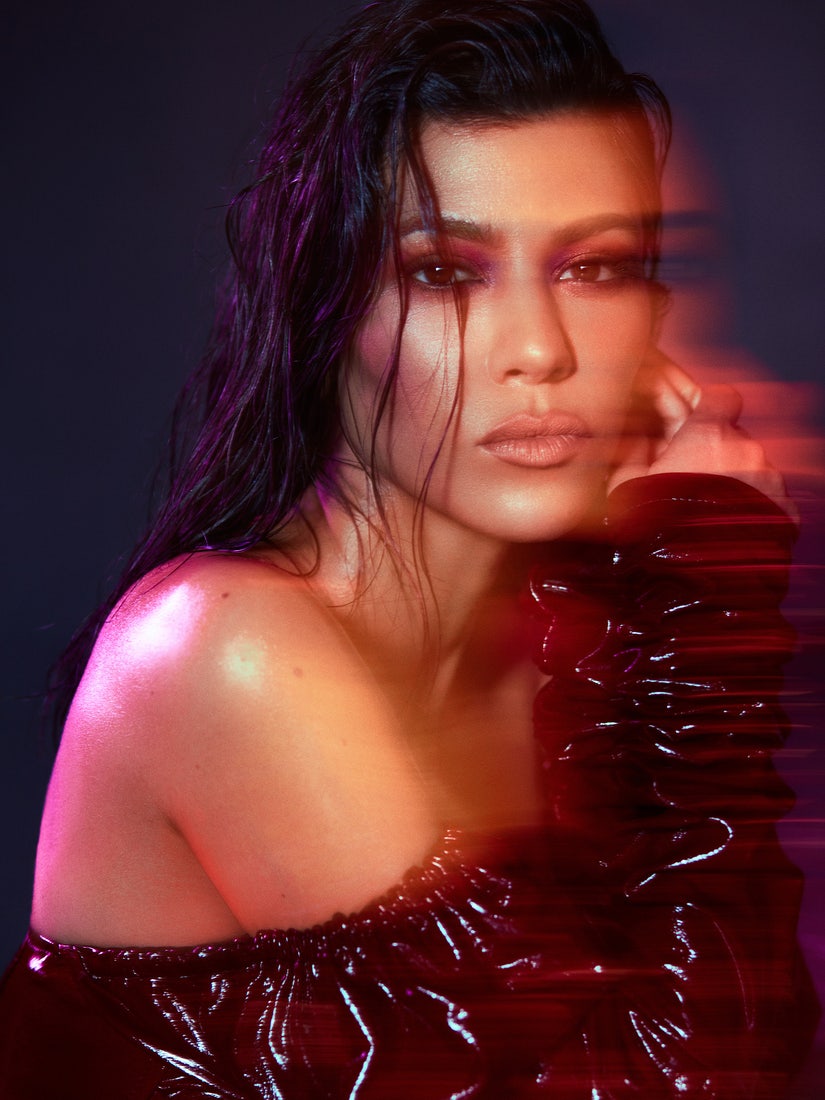 Greg Swales