The undisputed Queen of Pop has turned 60.
With a career spanning four decades -- she was first signed to a record label in 1982 -- Madonna has reigned supreme longer than many of her loyal fans have been alive. And Madge made sure to remind everyone of just who she is as she posted a snap of herself holding a card declaring herself "The Queen" to Instagram on Thursday with the caption, "In case someone forgot!"
The "Papa Don't Preach" singer was certain to celebrate in style with her children in the Moroccan city of Marrakesh, posting Instagram stories from her night of dancing and entertainment.
In one video her daughter Lourdes can be seen guiding her mother through the underground part of the city. Another clip showcases her adopted twins Estere and Stella putting on a small dance routine.
And while the mother-of-six made sure to ring in the seventh decade of her life with her brood, she did not forget her fans.
Madonna gifted her loyal followers a rare glimpse inside the exclusive Met Gala with a video of her performance from this year's gathering at the Metropolitan Museum of Art's Costume Institute.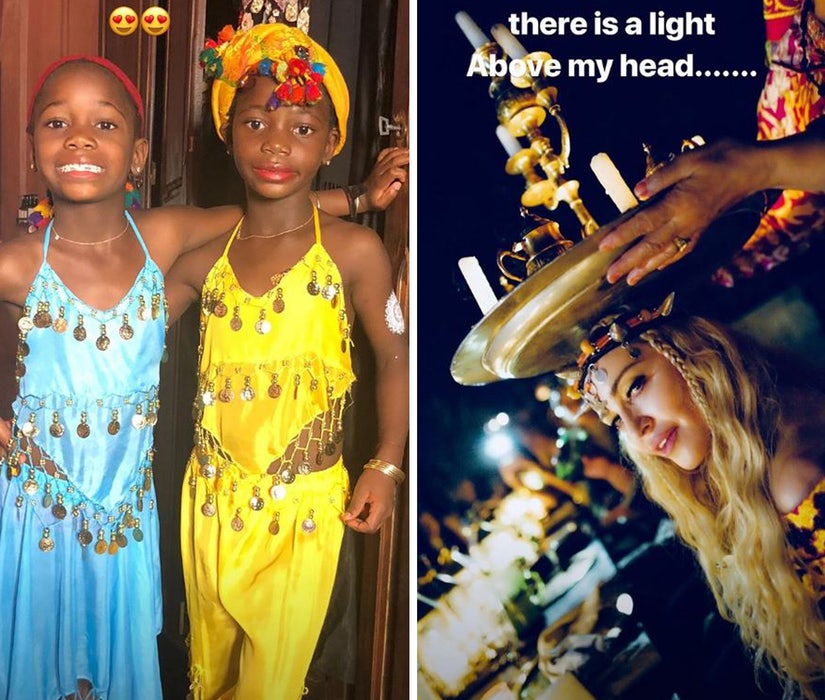 Madonna Instagram
The pop icon has always represented the complexity and tension between her namesake (Madonna -- the Virgin Mary of course) and being the definition of the "Material Girl."
The tug-of-war between these two polarities was on full display as Madonna mined the religious archetypes of the Met Gala's theme this year, "Heavenly Bodies: Fashion and the Catholic Imagination," with two diametrically opposed outfits and three song renditions -- performing "Like a Prayer," "Beautiful Game" and "Hallelujah."
Watch the video below for her performance.