The singer joins collaborator James Maslow in our studio to perform their song "All Day," as well as "Convince You," her impressive debut as a solo artist.
You may be just hearing the name Dominique now after the release of her debut single "Convince You," but there's a good chance you may have already heard her work.
The pair swung by Studio TooFab earlier this month to perform Maslow's song, on which she is also a featured vocalist, and talk about her making the leap from writer to artist. It's only been two weeks since her new song dropped and she already seems to be making waves. "Convince You" has over 10,000 streams on Spotify and over 5,700 views on Youtube. The lyric video that introduces listeners to Dominique's warm, bubbly personality dropped today in time for #NewMusicFriday.
"I've always been drawn to music. Since I was little, I also knew I was going to do it," she told TooFab. "I've always written, but I think what's hard is building your confidence in yourself in writing, and just finding your own voice. It takes a while. Everybody has a different path to discovering that, and now I feel great. I feel like I have an opinion and it comes across in my songs, but I had to go through the ebb and flow of figuring that out before I got to this place."
Her writing immediately caught Maslow's attention when his management team introduced him to the demo version of "All Day," which he described as a "catalyst" for her own turn in the spotlight.
"It stopped me in my tracks. It's my first song that I've put out that I didn't start, but that's how much I believed in it and how much I loved the song," Maslow said. "I listened to it and went, 'This is great, how can I be a part of it? How can I jump on it?' Then as it came together Dominique sounded so incredible on it, I just basically talked to her and said, 'Can you stay on this? Are you doing an artist thing?'Turns out that she is indeed."
Dominique is certainly grateful, too. "Working with James on this was really a blessing," she said. "For me to learn from him has been incredible, because I think a lot of new artists don't have that opportunity."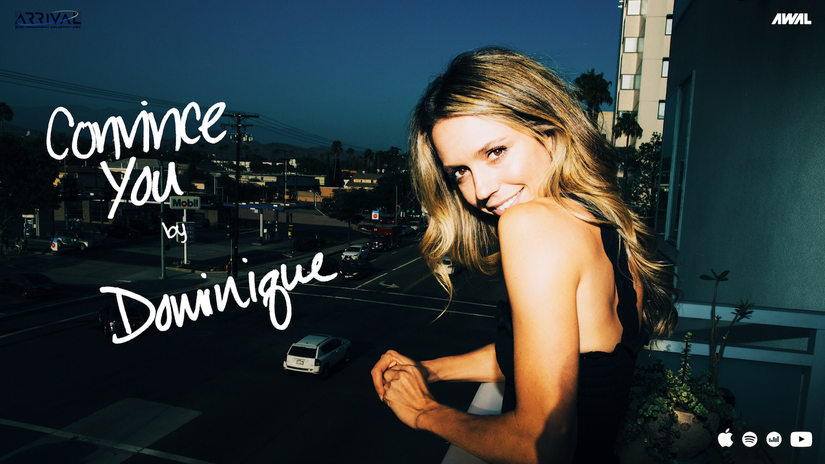 Photo Credit: Joshua Schultz
Other artists she's written material for include Justin Jesso, Mali-Koa, Madi Wolf, Savannah Lynne and Nina Nesbitt. Her voice was also recently featured on "Talk to My Body" with LDN Noise.
But now it's her time to shine, and her debut single is the result of "frustration" with a crush who was too afraid to make the first move.
"I think I'm sort of a kid at heart, but I also have a confident woman side. The song is kind of a combination of those things," she said. "I was talking to somebody and we obviously liked each other and wanted to be together, but any time we were together in person, he didn't make the move. So it was kind of about that moment of frustration and I went, 'Okay, I'm going to do whatever I need to do to convince to make the first move.'"
"I ended up making the first move and it was great," she added.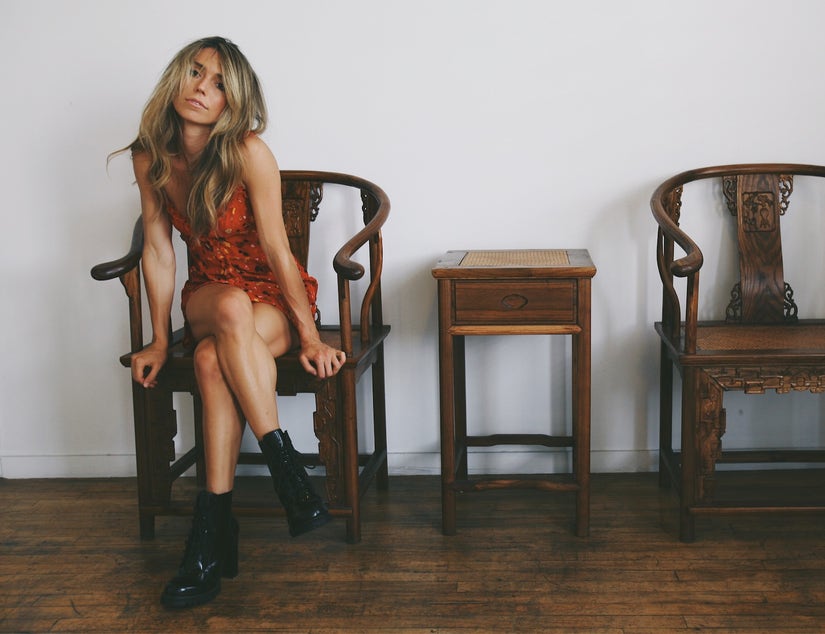 Photo Credit: Gena Milanesi
All is well that ends well, right? And we're betting on a happy ending for Dominique's budding journey as an artist. She's already got Maslow's vote of confidence, too.
"Songwriters often, in my opinion, make the best artists," Maslow said, pointing to Bruno Mars and Sia as examples.
"There's so many people who say they want to be songwriters, they want to be artists, but so few people really put in the work. And as I've gotten to know Dominique, she puts in the work," Maslow added. "Every time I hit her up to try to get in a session, she's too busy for me because she's constantly book because she's such a darn good songwriter and artist that she's in constant demand."
Watch her interview above, plus the full exclusive acoustic performance of "Convince You" in the video below. Follow this talent on Instagram to keep an eye out for more new music from Dominique, too, when her debut EP drops next year.