"You can't just believe you're the right one all the time. That's what makes us horrible," Teigen says in the new interview.
In a new interview with Vogue the model talked about being blocked by POTUS on Twitter and how her husband John Legend's political debate with Kanye only made them more thoughtful people.
Despite her husband going to bat for team reason this past spring after Ye went full MAGA on TMZ -- professing his admiration for POTUS and sharing some very controversial thoughts on the history of slavery in America -- no love was lost between the two men; even after the Yeezy designer shared their private text messages on social media. And that should be a relief for the model, who is close friends with Kim Kardashian.
"The thing with Kanye is that his opinions have always been super strong," Teigen said in the interview published Tuesday. "He's never been the guy to push them on you, but he will say what he wants to say. Same with John. That's why I loved that they were able to have this civil discourse. Kanye learned a lot in the months after that. John did, too."
"You can't just believe you're the right one all the time. That's what makes us horrible," she continues. "Trust me: My views are super liberal, and I'm like, How could anyone not think this way? But people are also entitled to their opinion."
The "Cravings" author also spoke to the publication about being blocked by Trump on social media. It was after she tweeted "lolllllll no one likes you" in reference to POTUS that she was completely blocked by Trump's Twitter account.
It might seem like a blessing to be free of reading Trump's often misspelled and offensive messages, but Teigen doesn't like not knowing what's going on when her followers (over 10.7 million) are freaking out over the latest online missive.
"Do I get in the bunker or not?" she joked.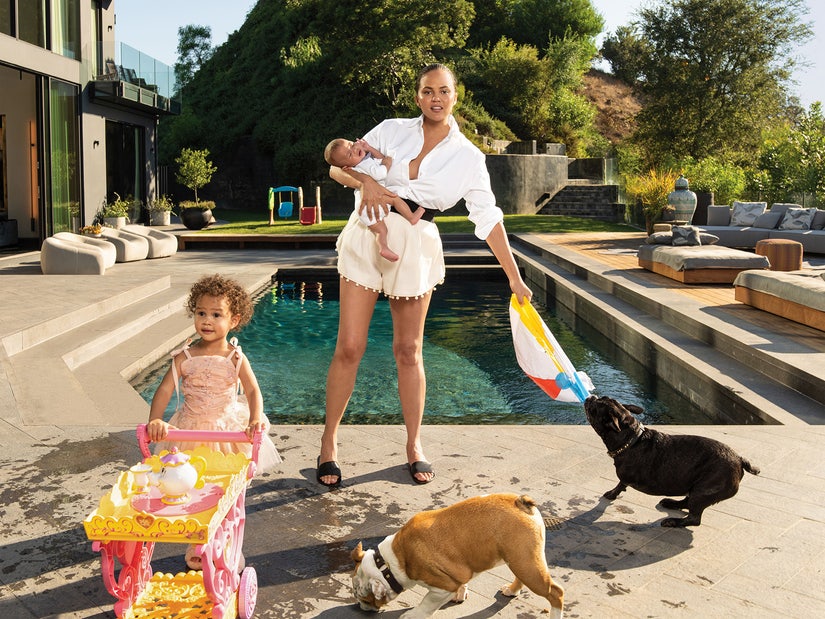 Vogue
To his surprise, Legend isn't blocked by POTUS.
"I still don't know why I'm not blocked," Legend said. "I have said as many bad things about him as she has. Maybe it's because I'm a man; I have no idea."
There's no doubt that Teigen is known for her witty and relatable AF tweets and it often seems that she doesn't really care what people think, but the "Lip Sync Battle" host explained that this is definitely not the case.
"I genuinely do care," she said. "I think it's funny when people are like, 'I love how you just don't give a f--k.' I'm like, 'Oh my God. I give so many f--ks.' I want to be liked."
Legend and Teigen have been married since 2013 and share daughter Luna, 2, and son Miles, 5 months. The EGOT winner told the publication that Teigen's honesty is one of his favorite things about her.
"She's candid," he said. "I think her candor is what's so appealing -- and makes her distinct from other celebrities people pay attention to. She tells it like it is."
"People think she's, like, somehow out of control," Legend added. "She knows what she's doing. She could give us all lessons in social-media strategy and execution."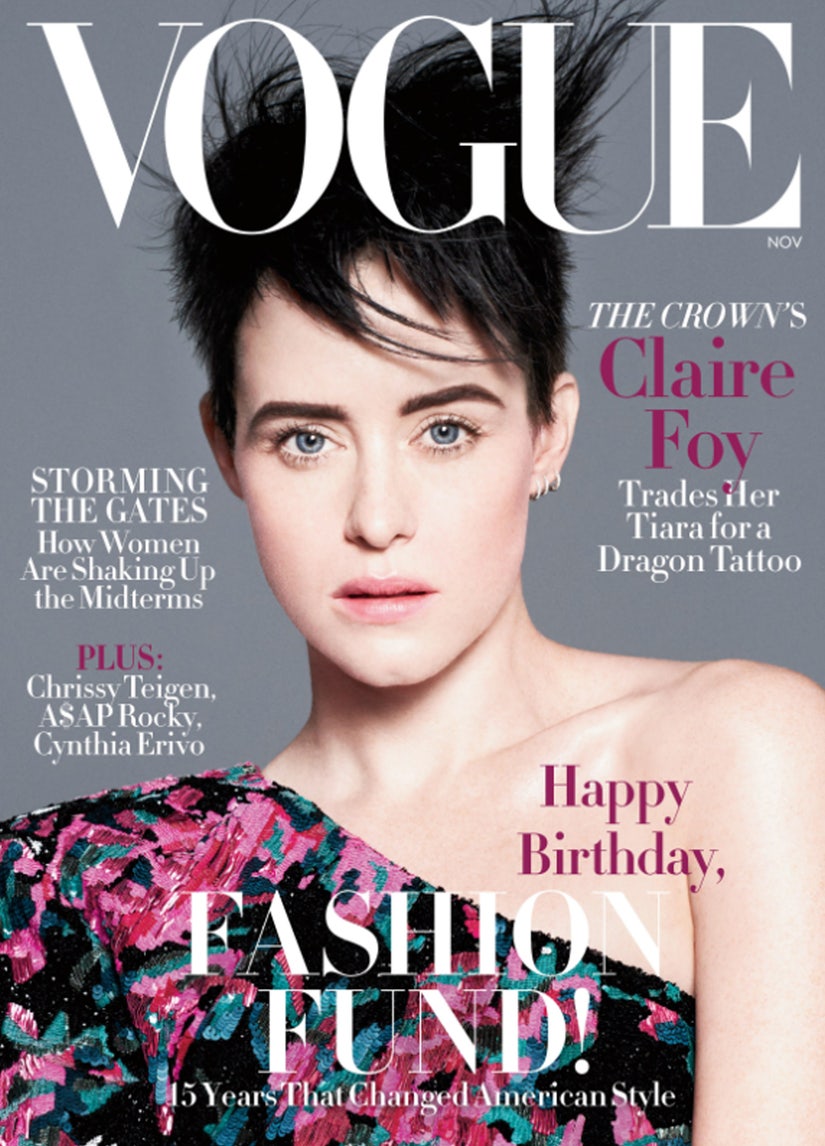 Gillian Laab/Vogue