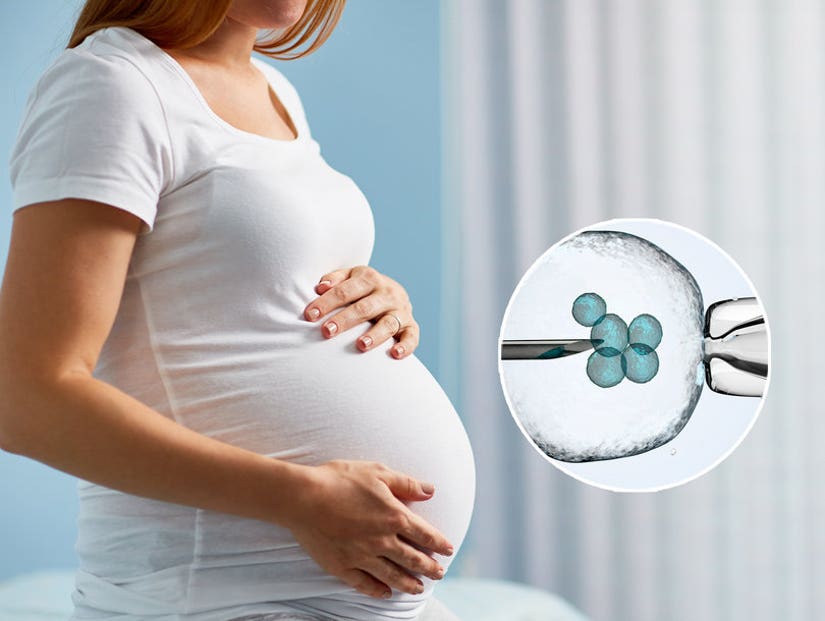 Getty (Stock Photos)
The Asian couple were shocked when the daughters they expected weren't Asian -- and weren't girls.
A New York woman unwittingly gave birth to two children that were not hers.
The Asian couple, who were expecting to have twin daughters via IVF, are suing their fertility clinic after she gave birth to two non-Asian boys who were not genetically related to them -- or each other.
They were forced to hand each baby over to their respective biological parents.
The pair had been trying for a baby unsuccessfully for years, and were overjoyed when CHA Fertility Center helped them finally conceive, the New York Post reported.
According to the lawsuit, they spent $100,000 on facility, specialist and doctors fees, medication, lab expenses and travel costs.
In August of 2018 the woman, known only as A.P., made a second attempt at having a set of her embryos implanted, after a failed attempt in July. By September they were "ecstatic" to learn she was pregnant with twin girls.
But subsequent sonograms showed that the babies were boys; clinic co-owner Dr. Joshua Berger shrugged the results off, the suit claims, insisting these tests sometimes got the genders wrong — as was the case with one of his own children.
In March 2019, A.P. gave birth to two boys, via Cesarean. Tests subsequently showed neither boy was related to them, or each other. They then handed over custody to the real parents, whom were all clients of CHA.
The lawsuit, which also names clinic co-owner Simon Hong, claims the couple are too heartbroken and embarrassed to tell most of their relatives and friends about the "unimaginable mishap."
They allege the clinic knew about the mix-up, and tried to cover it up.
The couple still do not know what happened to their real embryos.