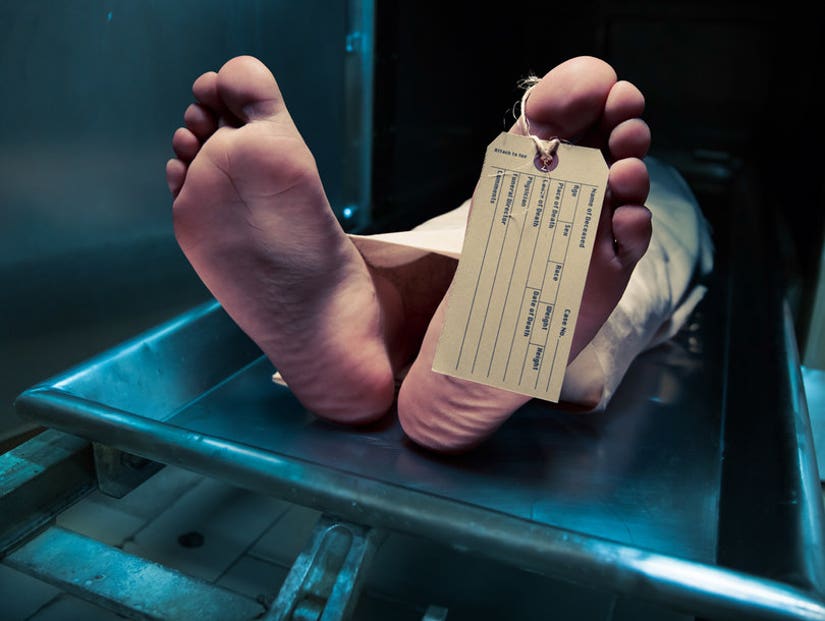 Getty (Stock Image)
It took the FBI 142 body bags to haul away ten tons of human remains.
A woman's head sewn onto a man's body -- mounted and hung on a wall -- was just one of the gruesome discoveries in a raid on an Arizona science facility.
FBI agents found buckets of limbs, coolers filled with male genitalia and dismembered torsos piled on top of each other with no identification littered throughout Biological Resource Center, according to a lawsuit.
Some 33 plaintiffs are suing the now-closed facility, claiming they were duped into donating loved-ones' remains for scientific research, when in fact the body parts were being sold for profit.
Phoenix FBI special agent Mark Cwynar described the "various unsettling scenes" he witnessed during the 2014 raid, AZ Central reported.
He described finding a bucket of heads, arms and legs, and "pools of human blood and bodily fluids were found on the floor of the freezer."
They also found "infected heads", and most disturbingly of all, mismatched body parts sewn together "like Frankenstein".
In an earlier report by Reuters examining America's body trade, it claimed agents discovered ten tons of frozen human remains – 1,755 total body parts that included 281 heads, 241 shoulders, 337 legs and 97 spines.
It took 142 body bags to haul away the remains, with one sack containing parts from at least 36 different people.
The civil lawsuit names former and owner founder Stephen Gore, who pleaded guilty in 2015 for providing vendors with contaminated specimens. He was sentenced to one year deferred jail time, four years probation and forced to pay $121,000 in restitution.
The civil case is set for trial October 21.
According to Reuters, BRC sold some of the bodies to the military, for use in experiments and destructive tests.
One widow who was persuaded to part with her husband's remains said the company took advantage of those who couldn't afford the expense of death, by offering free transportation services to pick up the body, plus free cremation.
"They prey on people that have no money, that are poor, that have no insurance – like us," Dona Patrick said.
The body part industry is unregulated in Arizona; it passed a law in 2017 requiring body donation companies to have a state license, but it has yet to be implemented or enforced.
As part of its investigation, Reuters also spoke to an college intern who worked at BRC, who described decapitating an elderly lady with "what looked and sounded like a chainsaw from Home Depot" — without any formal training or instruction.
"It wasn't a full-on chainsaw like you would see in a horror movie, but it was a smaller version," ASU junior Emily Glynn said. "And then I just went for it. I was expecting lots of blood but there wasn't much to it. It came right off."
The nutrition major said on her very first day there, she was asked to pull fingernails off donors using pliers.
"I don't want to say it was barbaric, but it was weird," she said. "One day, I found myself holding the hand of a 70-year-old woman and felt like I needed to apologize to her, to say, 'I'm sorry'."