"We come back stronger than before," says Gia Giudice of the footage.
Some time behind bars did a body good for Joe Giudice, who showed off his new physique while shirtless for the first time in a video daughter Gia shared to her Instagram page.
In the clip, the 47-year-old "Real Housewives of New Jersey" star is seen doing martial arts with his brother, Pete, who lives in Italy. "We come back stronger than before ... the fights just starting," Gia captioned the footage. "zio pete your a great coach :)"
Waiting for your permission to load the Instagram Media.
She shared another video to her Stories showing Joe doing a split as he stretches. "Gotta fight your way back, never give up, ultimate fighter," he says in the clip.
Gia captioned the footage, from which you can see a screen grab below, "Never Give Up."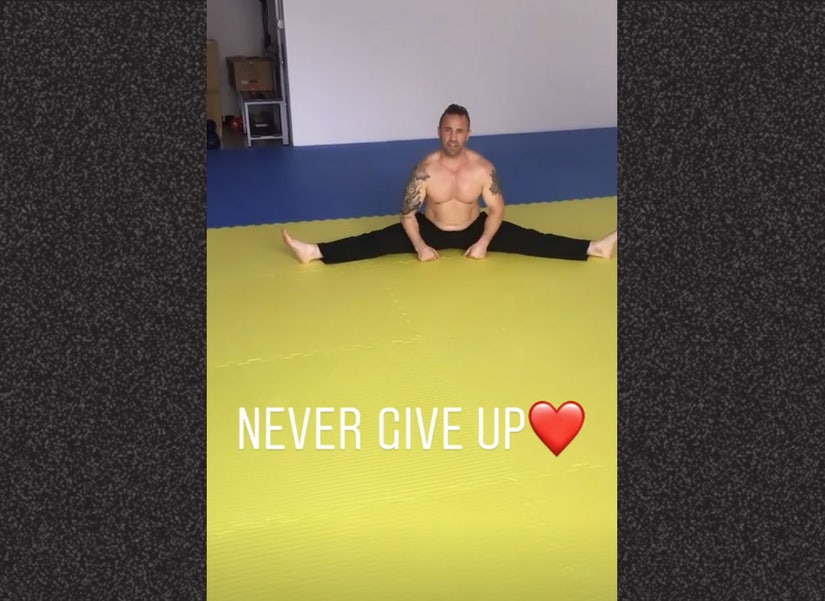 Instagram
According to TMZ, he lost 55 pounds in prison, entering the joint weighing 215 pounds.
"According to him, he's been doing a lot of the exercises and a lot of the routines that he learned when he got his black belt," an insider told Page Six. "He's been eating right, exercising, staying in shape, getting his body right and he feels like, as far as his condition, he feels stronger than he did when he was in his 20s."
Joe has been in Italy since his release from ICE custody last week and will remain there while immigration officials decide his fate following his deportation appeal. His family, including Teresa and their daughters, are planning to visit in November.