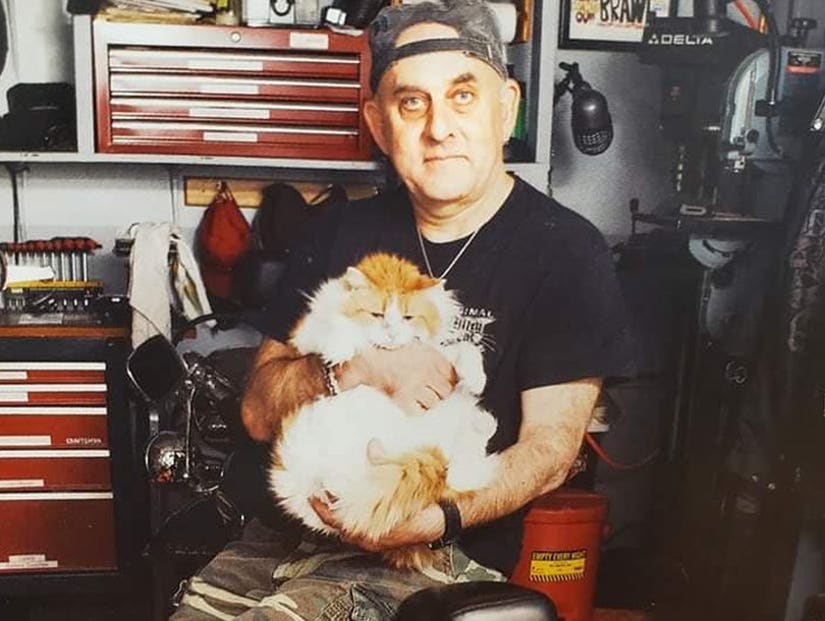 Facebook
"There's a reason police aren't saying much," her attorney said. "There's a lot more to it."
A 14-year old girl has been arrested and charged with the murder of a 59-year-old animal rescuer in Philadelphia.
Albert Chernoff was discovered last week naked and tied to a bed with a massive head wound and several slash injuries to his chest.
Police responded to a report of a man in distress at the Rhawnhurst address; a female was seen leaving before officers arrived. The victim was pronounced dead at the scene.
Investigators released surveillance video from inside the home, showing the suspect casually walking through the living room and washing her hands in the kitchen, looking inside the refrigerator and freezer and then leaving the house, the Philadelphia Inquirer reported.
The teen, accompanied by her mother along with two attorneys, later turned herself in.
One of the attorneys, Howard Taylor, told CNN his client was a "troubled girl" in "a very sad situation."
Waiting for your permission to load the Facebook Video.
"There's a reason police aren't saying much," he said. "There's a lot more to it."
When asked if the teen was a victim, he said he "wouldn't put it to that extent," but added: "he wasn't totally innocent, either."
Chernoff was known as "Alley cat"; he was a well known cat rescuer, lived with several cats of his own and had a number of cat tattoos.
He appeared on the NATGeoTV reality show Rescue Ink, about tattooed bikers campaigning against animal abuse, the Inquirer reported, and also appeared in the documentary "The Cat Rescuers".
"In every single screening, without fail, audiences have positively delighted when he graced the screen," the documantary makers wrote in a Facebook post. "We could feel the energy change in the room to one of lightness and wonder, and for that, as well as his unwavering commitment to saving cats, we thank him."
"The world is just a little bit colder today without this wonderful human being."
Pennsylvania SPCA said it was dedicating itself to finding new homes for nine of his cats, three turtles, and two frogs.
A GoFundMe to raise money for his funeral and for the care of his cats has already surpassed $17k.