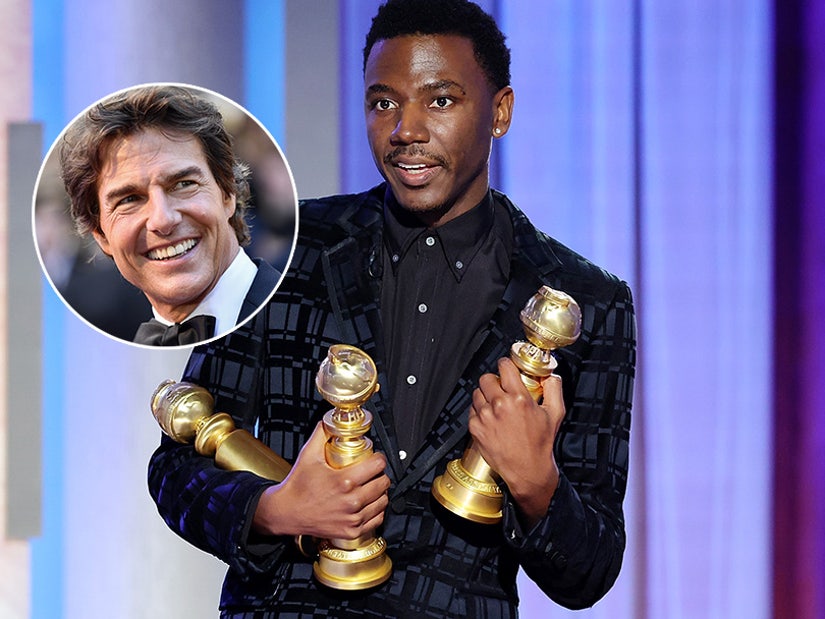 Getty
Miscavige is the wife of Church of Scientology leader David Miscavige and hasn't been seen publicly since 2007.
Creating one of the night's most awkward moments, Carmichael was holding three statuettes after a commercial break and said they were the same three Cruise had returned, which he "found" backstage.
"I'm just the host briefly, or whatever, but I have a pitch," he told the audience. "I think maybe we take these three things and exchange them for the safe return of Shelly Miscavige?"
He then introduced "Top Gun: Maverick" stars Glen Powell and Jay Ellis to present the broadcast's next award. They looked briefly over at him but otherwise did not acknowledge the bit in any way.
The audience seemed to take a beat to process what he was saying, and then they weren't really sure how to react. Cruise is one of the most public and prominent members of the Church of Scientology.
Shelly Miscavige is the wife of David Miscavige, the leader of the organization. She has not been seen publicly since 2007. Leah Remini, who famously left Scientology in 2013, filed a missing persons report for Shelly.
Remini has been very vocal in publicly denouncing Scientology, going so far as to host a series where she investigated the Church of Scientology across 37 episodes. "Leah Remini: Scientology and the Aftermath" aired from 2016 to 2019. She was appreciative of Carmichael for the joke, tweeting out the clip and adding, "Thank you Jerrod Carmichael! Where is Shelly??"
Within a few days of Remini's filing, the Los Angeles Police Department said that they had located her and subsequently closed the case. Representatives for the Church of Scientology have said as recently as 2018 that she remains active in the church and is living a private life.