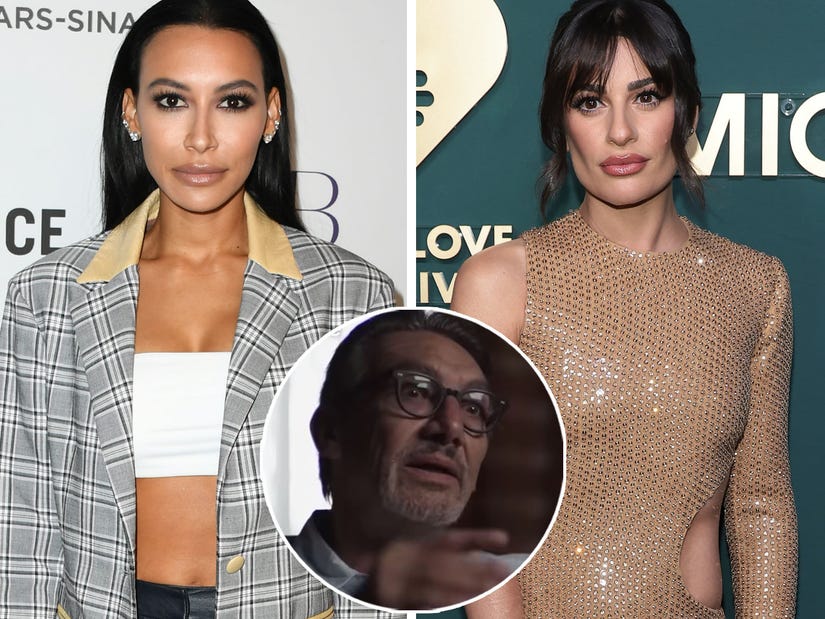 Getty / ID
Naya's father, George Rivera, also revealed he warned his daughter about boat safety the last time he spoke with her.
In Investigation Discovery's three-part documentary, "The Price of Glee," which dropped on Monday, George made an appearance, claiming at one point that Naya and Lea "hated each other" and said the latter was the only "Glee" cast member his daughter had "trouble with."
"There was always a fight between them. Always. Everybody knew. Everybody saw it," George alleged. "They hated each other but, at the same time, respected each other's talent."
Naya -- who died in 2020 at age 33 after she accidentally drowned while on a boating trip with her son at Lake Piru -- previously opened up about her relationship with Lea in her 2016 memoir, "Sorry Not Sorry." In it, she said "I don't hate Lea, and I never have."
"We are both strong-willed and competitive — and that's not a good mixture," she said at the time. "When two people with strong personalities are friends, they're eventually going to clash. And maybe they'll get over it; maybe they won't. Lea and I didn't."
The actress -- who starred as Santana Lopez in "Glee" -- claimed that Lea, not unlike her character, Rachel Berry, "didn't like sharing the spotlight."
"She had a hard time separating work from our outside friendship. Lea was a lot more sensitive, though, and it seemed like she blamed me for anything and everything that went wrong," she went on. "If I'd complained about anyone or anything, she assumed I was bitching about her. Soon she started to ignore me, and eventually it got to the point where she didn't say a word to me for all of season six."
Rivera added that she does wish the two had a better relationship, but all "rumors of a 'feud' were blown out of proportion."
At another point in "The Price of Glee" documentary, George spoke about Naya's tragic passing, revealing he warned his daughter about boat safety just before she passed away following an accidental drowning after she went boating with her son Josey at Lake Piru back in July 2020.
George -- who went back to the lake for the first time since Naya's death in the special -- said his final conversation with Naya was over FaceTime.
"I get a sinking feeling 'cause we've been boating forever," he said. "I was FaceTiming with her trying to talk her through, sort of the pitfalls of trying to anchor your boat. First of all, I said, 'Naya, you're on a pontoon boat, that's not a boat ... why are you on a pontoon boat?'"
"I said, 'Do not jump off that effin' boat. If you've got an anchor, you can anchor it, but ... do you know how to anchor it?" he recalled. "We went through a couple iterations like that and then the FaceTime call hung up and that was the last time I talked to her."
George said he was in Knoxville, Tennessee at the time, and admitted that he realized something wasn't right as soon as authorities called him.
"I knew immediately when I got the phone call in Knoxville that it was over with," he explained. "You don't find a drifting, 5-year-old child asleep on a boat at the end of a lake without his mother and have any hope. I had no hope."
Naya went missing on July 8, 2020 on Lake Piru in Ventura County, California. Five days later, her body was recovered near where she and her son Josey had been on a boat ride. An autopsy officially ruled her cause of death as an accidental drowning and officials concluded that she had pushed Josey back aboard the boat, saving his life before she died.
George opened up about his grief, saying, "You don't process it ... I don't know what everybody else does but for me, it's as fresh today as it was two years ago."
"[Naya] knew she was on a really good show with a lot of tragedies," he went on to add. "Don't know if you can equate that to fame, but I think it has something to do with it."
Per ID, "The Price of Glee" explored "the demands of being on a hit TV series and dark behind-the-scenes drama" -- including the premature deaths of Naya and her co-stars Cory Monteith and Mark Salling.
Monteith, who played Finn Hudson on the musical show, died at age 31 after an accidental heroin overdose back in 2013.
Just weeks before Salling -- who portrayed Noah "Puck" Puckerman -- was scheduled to be sentenced to prison for possession of child pornography he committed suicide at age 35 in 2018.
The documentary featured figures "outside of the cast bubble," however, several cast members, including Kevin McHale and Chord Overstreet, slammed the project following the release of the trailer last month, with the latter describing it as "bulls---."