Though she "won't deny the privilege" she has, Gerber believes "with acting, it's so different."
Kaia Gerber is the latest celebrity spawn to enter the ongoing nepotism debate.
In an interview with Elle for its February 2023 cover story, the 21-year-old model -- who is the daughter of supermodel Cindy Crawford and businessman Rande Gerber -- chimed in on the discussion of "nepotism babies" in Hollywood, and shared why she believes nepotism doesn't carry the same weight in the acting industry as it does in the modeling industry.
When asked if others "sometimes make assumptions" about how she found success in her career, Gerber said, "I won't deny the privilege that I have. Even if it's just the fact that I have a really great source of information and someone to give me great advice, that alone I feel very fortunate for."
"My mom always joked, 'If I could call and book a Chanel campaign, it would be for me and not you,'" she continued. "But I also have met amazing people through my mom whom I now get to work with."
"With acting, it's so different," she added. "No artist is going to sacrifice their vision for someone's kid. That just isn't how art is made, and what I'm interested in is art. Also, no one wants to work with someone who's annoying, and not easy to work with, and not kind."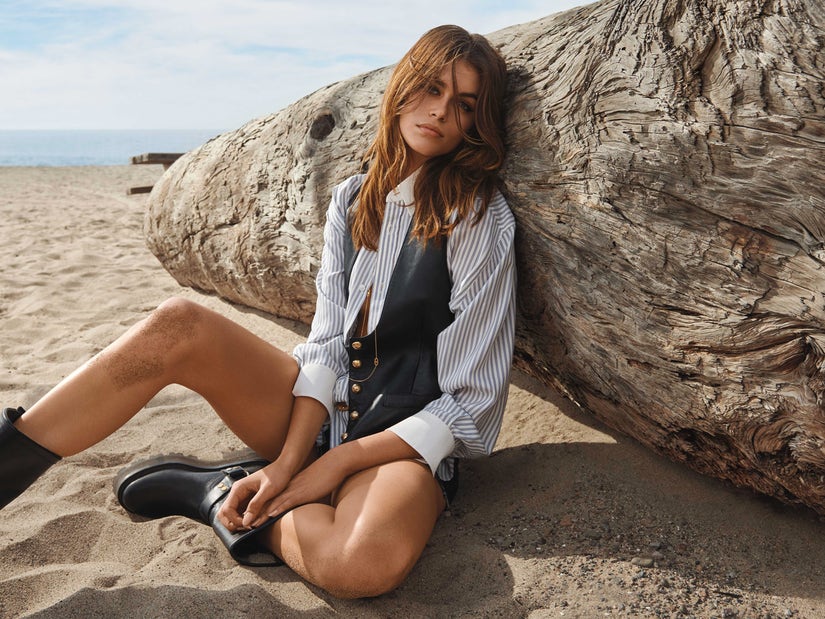 Cass Bird/Elle
Ultimately, the "American Horror Stories" star alluded that the power of nepotism is being exaggerated. "Yes, nepotism is prevalent," she said, "but I think if it actually was what people make it out to be, we'd see even more of it."
Meanwhile, also during the interview, Gerber shared several pieces of advice her mom gave her when she first began modeling.
"Be on time. Take the time to learn people's names, and be nice to everyone. If you're not grateful and happy to be there, there's someone who would be," she said. "Even when I was really tired, or wanted to go home, or felt lonely, I would remind myself how lucky I was."
She added, "Another thing she told me is, 'I wish I had written more down,' because you think you're going to remember these amazing moments forever, and one day, it's hard to even know what shoot that was, where it happened, and when. And so I wrote it down; I journaled."
At another point in the wide-ranging conversation, the actress -- who will soon be seen in the film, "Bottoms," and TV series, "Mrs. American Pie" -- opened up about how her experiences as a model compare to acting.
"For so long, I felt like as a model, I was playing these different characters, which was really cool, and I still like doing that," she said. "But I think now, because I get to do that in acting and that's my primary focus, I appreciate when I feel seen by someone as me, the person. I wasn't ready for that when I was first modeling, because I didn't feel fully formed."
"Now I feel more myself… It can be scary to show yourself, because it opens you up for criticism and for people to not agree with you and not like you, but I think I just came into myself more," Gerber added. "I was like, 'No, I do have a point of view, and I have things to say.' You accept that not everyone is going to agree with that, but I don't need that anymore."