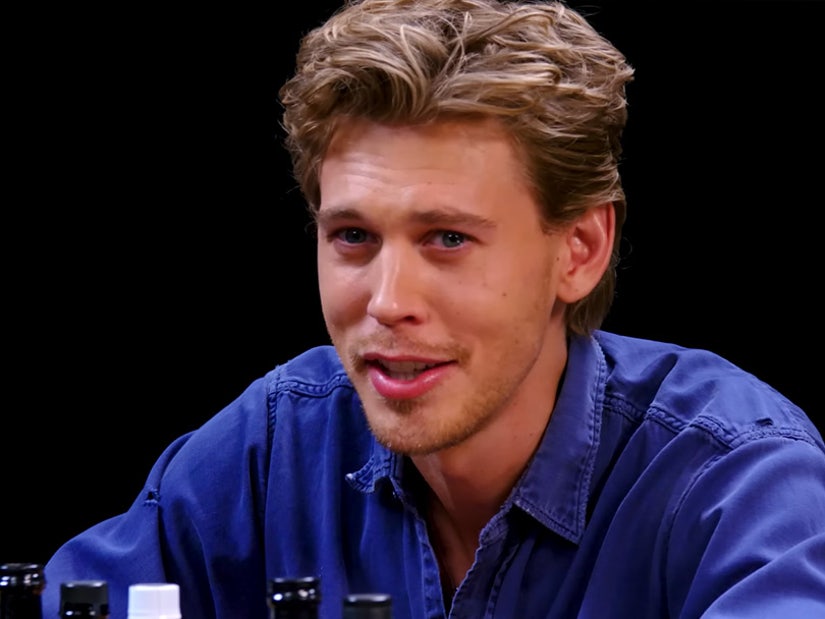 YouTube
The Oscar nominee talks sweetly of his late mother, the joys of working with Quentin Tarantino, Tom Hanks and Denzel Washington.
Apparently, there are not enough hot wings on Spice Mountain to shake off Austin Butler's Elvis voice. The Oscar-nominated actor and heartthrob was so charming and sweet and delightful even as the temperature was rising.
Host Sean Evans went deep into the world of acting with the "Elvis" star, which both impressed Butler and helped him to relax. What followed was a genial conversation between two friends about the craft of acting.
He echoed sentiments that Washington is among the greatest living actors by sharing his experiences working alongside him on the Broadway revival of Eugene O'Neill's "The Iceman Cometh" in 2018.
Evans had asked him about his comments at the time about an actor being like an editor on the stage. Butler explained that it was all about getting a feel for each audience and the energy they were bringing.
He talked about those moments when you can feel you have them and then you pause. "Sometimes I would hold the pause even a little longer, and then when you finally speak it has a little bit more power," he shared.
"I saw Denzel do it," he continued. "I mean, that was one of the greatest things I've ever seen, some of the most brilliant acting I had ever laid eyes on. He knew it. The audience knew it. The other actors knew it."
But most remarkably, according to Butler, is that Washington did not go out of his way to repeat the feat the next night, knowing how brilliant it had been.
Instead, Butler said, "It was new life every night. It was that complete presence. So it's that thing of, like, there's no one perfect way to do a scene, you know?"
He talked about Tarantino's famous penchant for doing another take on a scene even when he had everything he needed, and then asking everyone there why he was doing it. Those who'd worked with him before knew the refrain: "Because we love making movies!"
From Hanks, it was the actor's tendency to gift his co-stars a typewriter. With Butler, the "Cast Away" star taught him a whole new way to rehearse by corresponding in character.
"Suddenly now it was expanding the memories that I was now having as Elvis and then allowed me to put it down on paper in that way," Butler said. His performance was so immersive that the actor has been teased (and sometimes more) for supposedly hanging on to his "Elvis voice" from the film.
While the voice didn't change overall, it did get more raspy as Butler made his way through the various stages of hot wings, but he never faltered and remained pretty unflappable about it.
He also shared a couple of achingly sweet stories about his late mother, who passed away from cancer when he was younger. When asked about his favorite ride, he recalled a roller coaster they rode over and over again when it first opened.
But it was his reminiscence of lunches in elementary school that was truly heartwarming and touching. He said that he had special permission from the school to go home every day for lunch with his mother, which was peanut butter and jelly and a design show they'd try to emulate.
Earlier in the show, he'd talked about how PB&J is is comfort food, and with this story it became clear why it holds so much emotional meaning for him.
Finally, in a very sweet gesture, Evans allowed Butler to go to that place once more by bringing out the ingredients of a simple peanut butter and jelly sandwich.
The whole sequence of Butler making sandwiches -- and explaining his technique in detail -- for himself and Evans was filled with such beautiful, thoughtful generosity.
In delivering the sandwich, Butler gave a surprised Evans a hug and said that he makes him feel safe. He also said he hopes they can remain friends for a long time. Now, he's a great actor, but these moments felt very genuine and sincere.
While it was hot and spicy and Butler certainly had watery eyes and a runny nose by the end of it, we still think it may just be the sweetest episode of "Hot Ones" to date. We didn't eat a thing and found ourselves tearing up a bit, too.