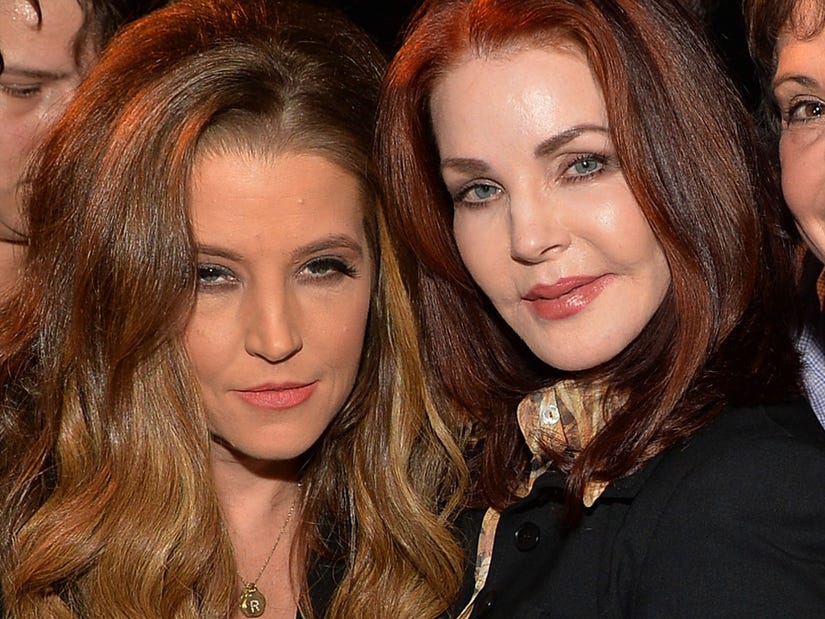 Getty
In a new message to fans, she thanks them for their support.
On Monday, the day after the late singer's public memorial, Priscilla took to Twitter to thank fans, initially writing, "Thank you all for your condolences, you have touched me with your words. It has been a very difficult time but just knowing your love is out there makes a difference."
She followed that post up with an additional message on Thursday, sending another message to her followers for their support.
"To YOU, I'm truly overwhelmed with your words, your prayers, your love and your support," she wrote. "Thank you from the bottom of my heart in trying to help me get through this loss. Every parent who has lost a daughter or son knows what a dark painstaking journey it is."
Lisa Marie died on January 12 at the age of 54, after being rushed to the hospital following a cardiac episode. Priscilla confirmed her death in a statement.
"It is with a heavy heart that I must share the devastating news that my beautiful daughter Lisa Marie has left us," Priscilla announced.
"She was the most passionate, strong and loving woman I have ever known," she said in a statement. "We ask for privacy as we try to deal with this profound loss. Thank you for the love and prayers. At this time there will be no further comment."
Lisa Marie is survived by her three children -- including twin daughters Harper and Finley, 14, and actress Riley Keough -- and her mother Priscilla; she had a son Benjamin, who died in 2020.
She was laid to rest on Sunday at Graceland in Memphis, Tennessee. According to TMZ, Lisa Marie's family members, friends and fans alike attended the public service to pay their respects to the late singer. Among the celebrities who were in attendance included Austin Butler, who starred as Elvis in Baz Luhrmann's "Elvis," Sarah Ferguson, Duchess of York, and Alanis Morissette.
During the memorial service, Priscilla gave a touching eulogy, before reading a moving poem dedicated to her daughter, which was titled "The Old Soul."
"In 1968, she entered our world, born tired, fragile, yet strong. She was delicate, but was filled with life. She always knew she wouldn't be here too long,'" Priscilla said. "'Childhood passes by, with a glimpse of her green eye, she then grew a family of her own. Then came her second child, leaving her with suspicion -- could this be the angel that takes me home?'"
"'Time, of course, flew by. It was time for a tragedy," she added as she continued to read the poem. "She knew it was close to the end. Survivor's guilt, some would say, but a broken heart was the doing of her death. Now, she is home where she always belonged, but my heart is missing her love.'"
Priscilla became emotional as she recited the final words of the poem. "'She knew that I loved her. I fear I would never touch her. But the old soul is always with me. She doesn't drift above.'"