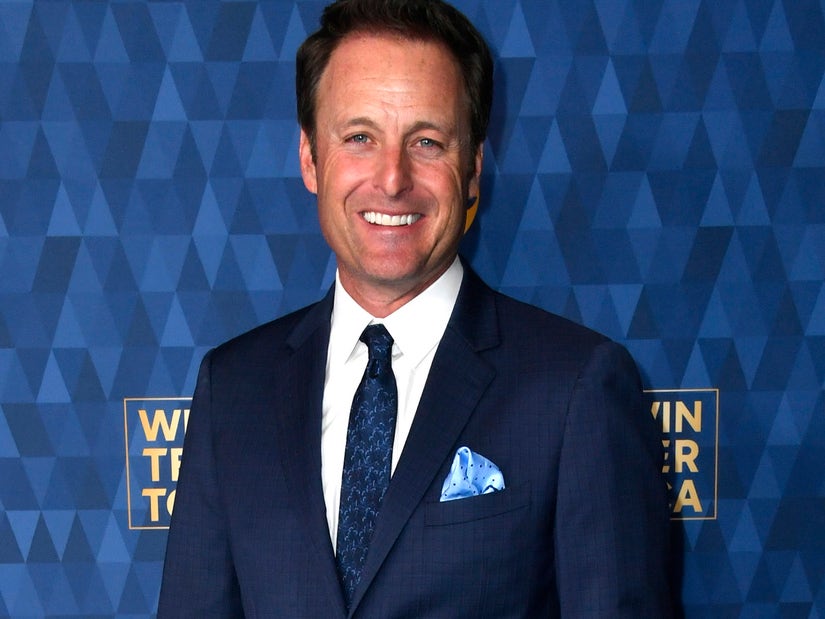 Getty
Former "Bachelor" host Chris Harrison says he'd be open to "that conversation," believes the success of his new podcast may be a key factor in a potential return.
It's been nearly two years since Chris Harrison's unceremonious exit from the Bachelor franchise following controversial comments, but could he be eying a return?
The former host talked about whether he'd be open to the possibility on the latest installment of his newest venture, "The Most Dramatic Podcast Ever," as detailed by E! News. He said that even if it were "uncomfortable," he would "have that conversation."
"I also believe in relationships and in business, take the phone call and you listen and you have that conversation, whether it's uncomfortable or not," he explained.
He further said that he is pretty confident it's at least being tossed around as a possibility at ABC and among the franchise's producers.
Things seemed to take a turn for the worse around the time the franchise was attempting to make a turn for the better by casting Matt James as the first Black male lead. Unfortunately, his season was immediately hit with controversy.
The worst of it came when photos from his eventual winner, Rachael Kirkconnell, resurfaced featuring her at an antebellum plantation-themed party from her college days. It was Harrison's response to this controversy that would spark the beginning of his end with the franchise.
In February 2021, Harrison made comments with Rachel Lindsay, the first female Black lead, after the photos emerged asking if it was as problematic today as it was when it first happened a few years prior. Lindsay shot back that it is problematic at any time.
This started the slow departure of Harrison, who first stepped away from the franchise temporarily before formally stepping down as host in June 2021 after several public mea culpas.
When the next season of "The Bachelor" appeared, though, the women were gone and replaced by new permanent host Jesse Palmer, himself a former lead. His first season as host was Clayton Echard's season, which became the least-watched premiere for that series.
The numbers dropped even more with the latest season, and casting of Zach Shallcross as the new Bachelor. Like Clayton, his casting came as a surprise for Bachelor Nation as neither were the favorites of their respective seasons. Zach's premiere set a new low for the franchise with less than 3 million viewers.
Meanwhile, Harrison said that the numbers of his newest project have been great -- he shared that it rose to number one on iHeartPodcasts -- as has social media engagement. "With the advent of this podcast, they've seen the numbers," Harrison said. "They've seen the response in my social media. They're not deaf to all of that."
"They've seen what's happening, so am I shocked these conversations are happening? No. It would not be a surprise," he continued. "In fact, I would be shocked if they aren't happening."
Despite a report by Radar Online last week that ABC is considering bringing Harrison back, with an insider referring to the show as being "on life support," The Daily Mail and several other outlets say ABC has denied any considerations to bring Harrison back.
Jesse Palmer continues as host for Zach Shallcross' season of "The Bachelor," down to its Top 9 and airing Mondays at 8 p.m. on ABC.