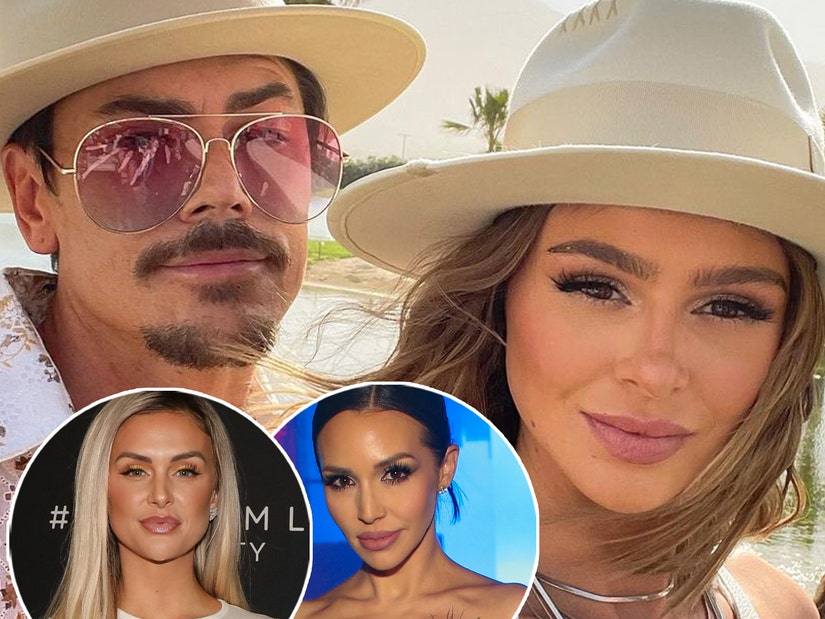 Instagram / Getty
Shay became a household name when Eddie Cibrian cheated on Brandi Glanville with her, while Kent recently admitted to hooking up with James Kennedy while they were both with other people -- one of them being Raquel Leviss.
Both women have been fiercely #TeamAriana since TMZ's shocking report on Friday, which said Sandoval and Leviss have been in a secret relationship with each other as far back as Summer 2022 ... a relationship Ariana apparently only found out about last week, causing her to split from her longtime partner.
After she went in, some of the show's followers started bringing up how she and James Kennedy recently admitted to having sex up with each other while they were both in the beginning stages of dating other people. At the time of their hookup, Lala just started to date Randall Emmett, while James was with Raquel. On Instagram Saturday, she addressed her critics.
"Since so many wanna point out James and I hooking up,. Let's not forget that reunion where R*quel said, 'We really started our relationship after I moved in with him,'" she began. "And we now know R*ndall was indeed married at the time (& lied about it), and you can't cheat on a married person."
"So as far as I'm concerned, James and I were two single people having a gooooood time. Enough with your noise," she added. "It's starting to sound like S*ndovals band and it's hurting my freshly pinned back ears."
One her Shay's followers asked, "Wonder who had [Brandi Glanville's]? So quick to team up but let's not forget you walked in [Raquel's] shoes."
In case anyone forgot: Way back when "Vanderpump Rules" started, Shay was linked to Eddie Cibrian, who was married at the time. She's always insisted she didn't know he was married when they were hooking up -- and said she called it off with him when she found out.
Scheana's response to the critics: "I don't recall having an affair with my best friends bf KNOWINGLY but go off!"
See how more Pump Rules stars have reacted to the cheating drama so far: