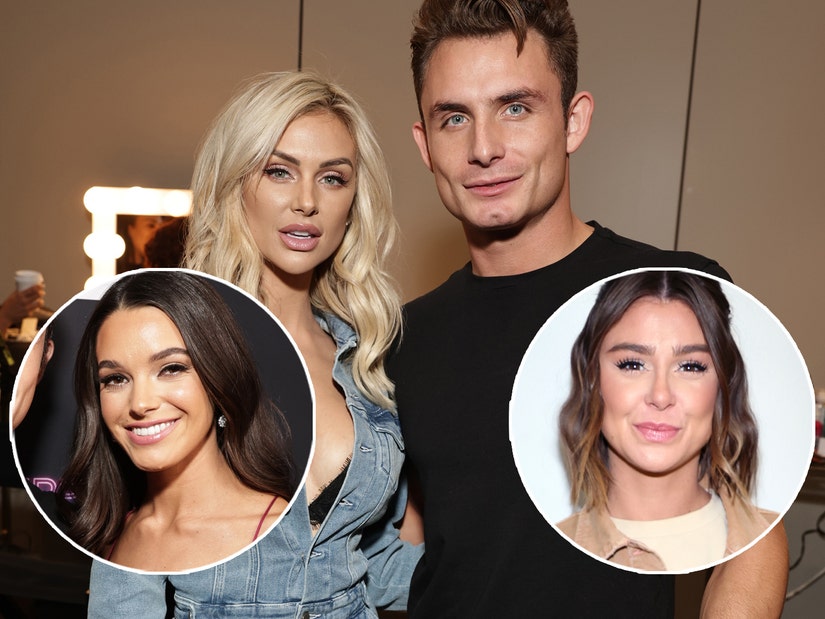 Getty
" That was definitely a hard pill to swallow."
On Wednesday's season 10 premiere episode, Kent admitted that she and Kennedy "hooked up" in 2016. Kent met ex Randall Emmett in 2015, but kept things between them under wraps until they went public in 2018. At the time, James was also dating Raquel Leviss.
Kennedy's current girlfriend Ally Lewber admitted that the news came as quite a "shock," and told Page Six the reveal brought up a few angry feelings.
"I was mad at him for a minute, for sure, yeah," the 27-year-old explained. "I think I felt for Raquel a lot in that moment — just knowing [they] were about to get married, and she was never gonna know this."
Though she and the 31-year-old reality star "talked it through," Ally noted "That's never fun to find out about a partner."
Kennedy also claimed he wasn't angry at Kent for revealing their secret hookup. Not only has their relationship evolved, but he also noted how they've grown as people.
"I haven't got time to be mad at Lala about something that happened six years ago. We've already worked on our friendship so much since then," he said. While James is "not proud" of his behavior, he explained his past is not reflective of the man he is today.
In the premiere, 32-year-old Kent admitted her infidelity to Katie Maloney, saying, "James and I, when we were both very new in our relationships, definitely hooked up." Kennedy was also present for the conversation and pleaded, "You're making me nervous. My heart is beating. Like, please don't. Please don't."
Like "Vanderpump Rules" fans have long assumed, the "Give Them Lala" author then confirmed the tryst happened when she and James were both performing out of town in Chicago.
Raquel also reacted to the shocking reveal in an interview with E!, saying she "had to do a little investigation just to make sure that was true." She added, "For some reason, I was very naive back in the day and I thought James never cheated on me but this clarified that he definitely has cheated on me multiple times. That was definitely a hard pill to swallow."
Kennedy and Leviss were together for five years before getting engaged in May 2021. Seven months later, they pair revealed they were calling off their engagement during the season nine reunion.
While speaking to E! as well, James spoke of the reflection he's done since his split from Raquel and gushed about his new relationship with Lewber. "When I see my relationship with Ally, I can honestly say I've truly never felt this way in my life before," he explained. "Maybe I had to get to this place."