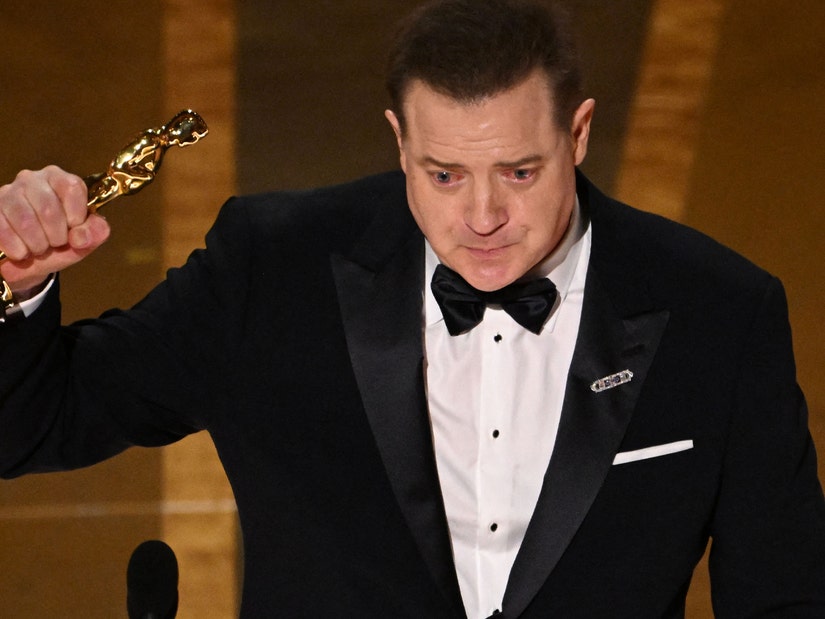 Getty
This was the first nomination and win for the actor, who got his start in the '90s.
The actor won the Academy Award for Best Actor in a Leading Role for his role in "The Whale" on Sunday night. It was his first win and nomination of his career.
"So this is what the multiverse looks like!" he exclaimed, before thanking director Darren Aronofsky, screenwriter Samuel D. Hunter -- who also wrote the play on which the film is adapted -- and his fellow nominees.
"Only whales can swim at the depth of the talent of Hong Chau and I stared in this business 30 years ago and things, they didn't come easily to me," he said, before acknowledging his cast and family for all their support.
Fraser's critically-acclaimed performance in film kicked off his renaissance in Hollywood, with the role marking the star's comeback. The actor, who was a staple on the big screen in the 1990s, walked away from acting after an alleged incident involving the then-president of the Golden Globes (who denies it).