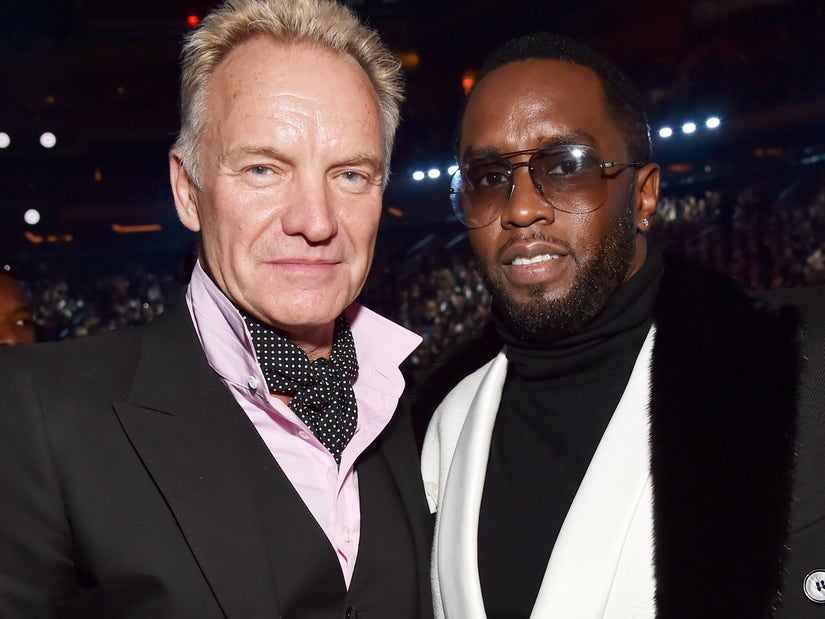 Getty
Sting previously said he "put a couple of my kids through college" with the money Diddy pays him
Every breath Sean "Diddy" Combs takes stings just a little bit after he sampled a song over 25 years ago.
The rapper and businessman recently confirmed he pays fellow musician Sting thousands of dollars on a daily basis.
When a 2018 Sting interview from The Breakfast Club resurfaced online earlier this week -- in which the singer appeared to confirm the rapper pays him around $2k a day after sampling his 1983 hit "Every Breath You Take" -- Diddy tweeted out a response to correct the amount he actually sends The Police frontman.
"Nope. 5K a day. Love to my brother @OfficialSting," Diddy wrote alongside a clip from the interview.
If true, Diddy pays Sting nearly $2 million a year in perpetuity.
Diddy sampled The Police song for his 1997 hit "I'll Be Missing You" -- which was a tribute to his friend Christopher "Notorious B.I.G." Wallace, who died in a drive-by shooting just months prior. The song remained at the top of the Billboard 100 for 11 weeks.
Previously, the English rocker told Rolling Stone in 2003 that it was a fellow countryman that tipped him off to the sampling of his song.
"Elton John told me, 'You gotta hear ['I'll Be Missing You'], you're gonna be a millionaire!' I said, 'I am a millionaire!' He said, 'You're gonna be a millionaire twice over!' I put a couple of my kids through college with the proceeds, and me and P. Diddy are good pals still."
Well, Sting has since become a millionaire hundreds of times over as it was reported last year he sold his entire music catalog to Universal Records for a reputed $300 million.