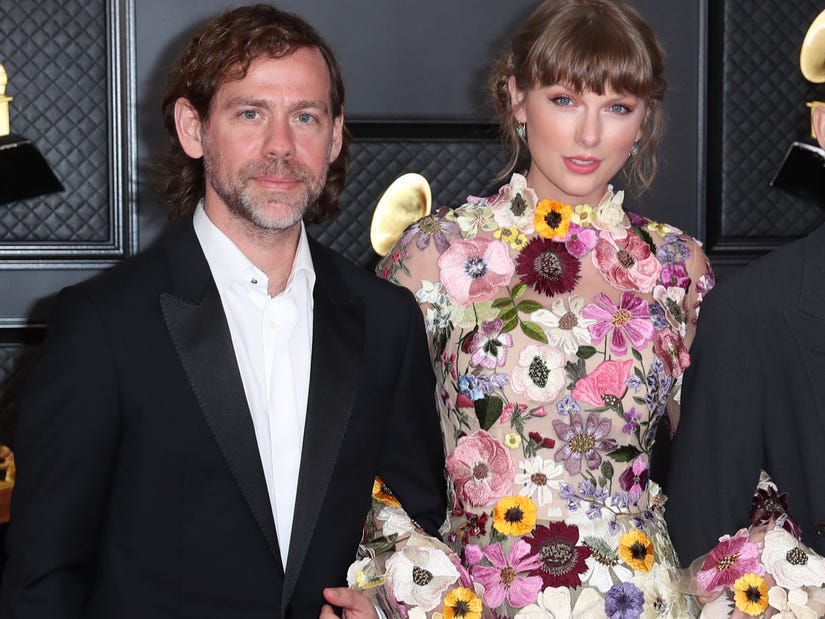 Getty
"With this song, it made more sense to let it be part of the whole record rather than pulling it out and being like, 'Here's the Taylor song.'"
The National just released a new collaboration with Taylor Swift titled "The Alcott," and Aaron Dessner has some advice for fans.
The song comes from band's latest album, "First Two Pages of Frankenstein," which releases Friday.
Founding member Dessner spoke with Vulture about the collaboration, which is not the first between Swift and The National -- and of course Dessner is one of the pop star's favorite collaborators, with him helping write most of "folklore."
The National was in the later stages of working on their album when they sent their song over to Swift. Dessner notes that they had been producing more upbeat rock songs for the album, so this was a change of pace for the group.
"This was more my version of a Leonard Cohen or a Nick Cave song," said Dessner. "Then Matt wrote this beautiful song to it, and it suddenly felt like this might be the one I could share with Taylor."
"We hadn't even talked about inviting her to be on the record," Dessner said of his "Evermore" collaborator. "Partially because no one was on the record at that point and, also, I never want to put pressure on anybody unless it really makes sense. But there was something about that song I thought she'd really respond to."
The musician also spoke on how Swift added her personal touch to the song, changing it from the original idea that they had sent her.
"She quickly rewrote it as this conversation or dialogue between two lovers," Dessner added, noting that her contributions to the song shaped the way that they produced the finished product.
"We've been collaborating so consistently since 'folklore' that I think it's natural. She loves The National and had heard a lot of what we were working on. I'd send it to her," shared Dessner. "I wasn't openly saying, 'I'd love if you could do something,' and she wasn't saying that either. It'd just depend on the song. Before I sent it to her, I talked to Matt, and he agreed it might be the one to see if she had ideas."
The 47-year-old also commented on how this duet is different than most of The National's collaborations, which are often more subdued with their musical guests.
"There's a clarity in her ideation and her lyricism and her sense of melody. It cuts like a knife," he said of Swift. "Compositionally, it's very intentional. Her countermelodies in the chorus and the bridge — it's like two lovers almost talking over each other. It's something that's much bolder than someone singing along or just harmonizing. That is her gift: She has a storyteller's mind and a musical sense of boldness."
The musician also commented on what it's like trying to keep this song in focus of the album and not be overshadowed by Swift's name and fanbase.
"She is by far the biggest artist that's part of the record. It's important to allow the record to be itself and hear the song in context. Of course we had to be careful to not let it leak," said Dessner. "It's just the reality of her life; people constantly try to get her one way or another. Any shred of information about her is catnip for the media. The glare can be quite intense, so as a friend, we do try to be really sensitive to how much, and in what ways, we shine that light."
"With this song, it made more sense to let it be part of the whole record rather than pulling it out and being like, 'Here's the Taylor song.'"