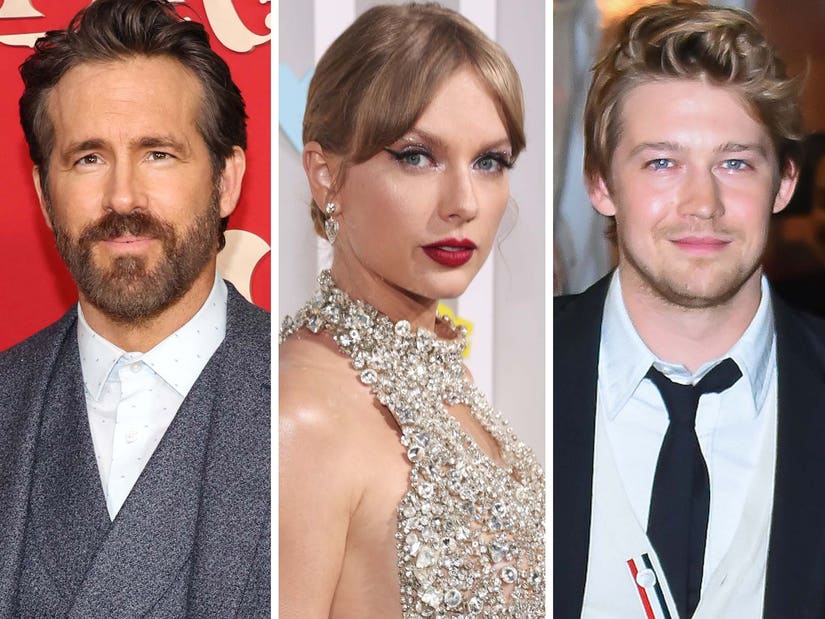 Getty
Haim sisters Este, Danielle, Alana and Taylor's brother Austin Swift have also shown solidarity with the singer amidst her breakup.
Eagle-eyed fans claim the "Deadpool" star unfollowed Joe Alwyn on Instagram almost immediately after his dinner with his wife Blake Lively and the "Lavender Haze" singer in New York City.
It seems that Reynolds is standing by Swift's side following her split from Alwyn earlier this month. The Grammy winner and the "Conversations With Friends" star called it quits after six years of dating.
The Aviation Gin founder isn't the only person to show solidarity with Swift amidst her breakup, Haim sisters Este, Danielle, Alana and Taylor's brother Austin Swift have also hit unfollow on the social media platform, per Swifties. It's unclear if the above mentioned celebs all followed Alwyn and if they did when the unfollow button was tapped -- but this is what Taylor's rabid fan base is claiming, and they are sticking to it.
Last week, People reported that the former couple went their separate ways largely because of "differences in their personalities."
"​​They've had rough patches before and always worked things out, so friends thought they would take some time apart but eventually come back together," a source told the publication.
"Ultimately," they noted that Swift, 33, and Alwyn, 32, "weren't the right fit for one another."
Taylor and Joe began secretly dating back in 2016, when the "Anti-Hero" singer went into hiding after facing backlash and criticism in her "pre-Reputation" era. The former couple then isolated together during the COVID-19 pandemic, where they created music together with Alwyn adopting a pseudonym and even winning a Grammy for their collaboration.
"They had plenty in common and fell in love in a safe bubble while she was retreating from the world during Reputation," the source said, referencing her 2017 studio album. "Then the pandemic hit, and they were locked down together and able to continue growing their relationship in this insulated way. But he didn't really 'know' her yet outside of that bubble."
When the state of the world returned to normal, the source noted that the "Favourite" star "struggled with Taylor's level of fame and the attention from the public" since her return to the limelight.
"The differences in their personalities have also become harder to ignore after years together. They've grown apart," the publication reported. "Taylor didn't see them working out in the long run."