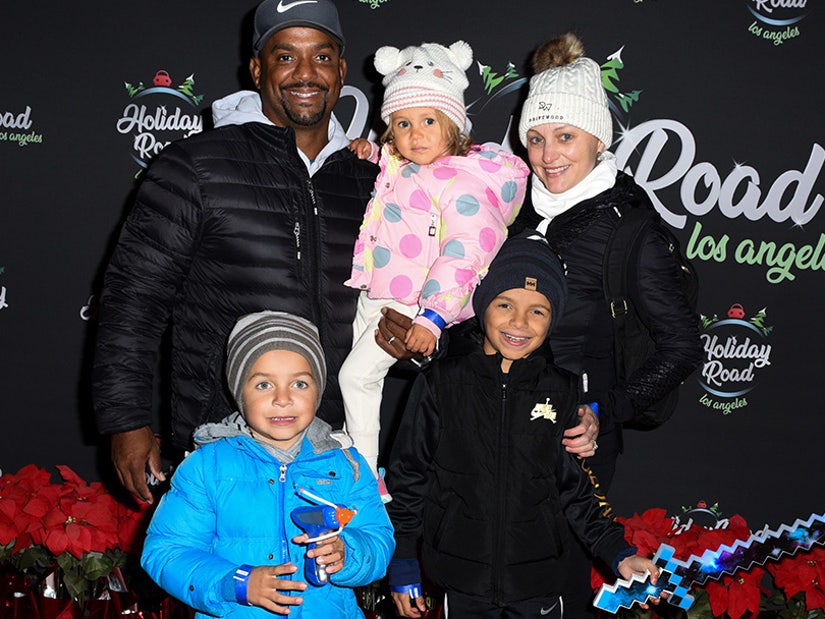 Getty
"Dancing with the Stars" co-host Alfonso Ribeiro and wife Angela share heartbreaking picture of their now-four-year-old daughter in the aftermath of a brutal scooter accident that left her requiring surgery.
A scary way to go into any weekend, and certainly not how you want to go into your birthday weekend, as Alfonso Ribeiro's daughter said goodbye to three with a trip to the hospital after a scooter accident.
The "Dancing with the Stars" co-host shared a heartbreaking and painful-looking picture to his Instagram of daughter Ava from Friday as the family was in the hospital. She turned four on Saturday.
"Not the kind of day you want the day before turning 4," Alfonso, 51, wrote on his Instagram. "Just want to give a heartfelt thank you to @kareskinmd for the emergency service and procedure to help lessen the likelihood of scarring."
Waiting for your permission to load the Instagram Media.
He concluded his message with a shout-out for his daughter, "So proud of how brave my baby girl was during the surgery."
Alfonso's wife, Angela, 42, shared the same picture to her Instagram, offering some more details, per ET, sharing that it happened when she "crashed off a sit-down scooter." Angela also thanked the doctor calling her daughter "a trooper."
She also shared that she'd had a "vision/motherly intuition" the day of the accident that Ava would end up in the ER today, per The Daily Mail. She took her own intuition so seriously she actually forbade anyone fro "doing anything crazy or dangerous today" with Ava.
"I literally made everyone lock eyes to me when I said these words. Sadly, my words were soon forgotten," she added.
"Giving this sweet girl some extra cuddles tonight," Angela concluded her message. The next day, Angela shared a snap of Ava enjoying some Swedish pancakes in an adorable pink floral dress and she looks as if she'd doing well.
Aside from Ava, Alfonso and Angela also share sons Alfonso Lincoln, 9, and Anders Reyn, 8. Alfonso also has a daughter, Sienna, 20, with ex-wife Robin Stapler.