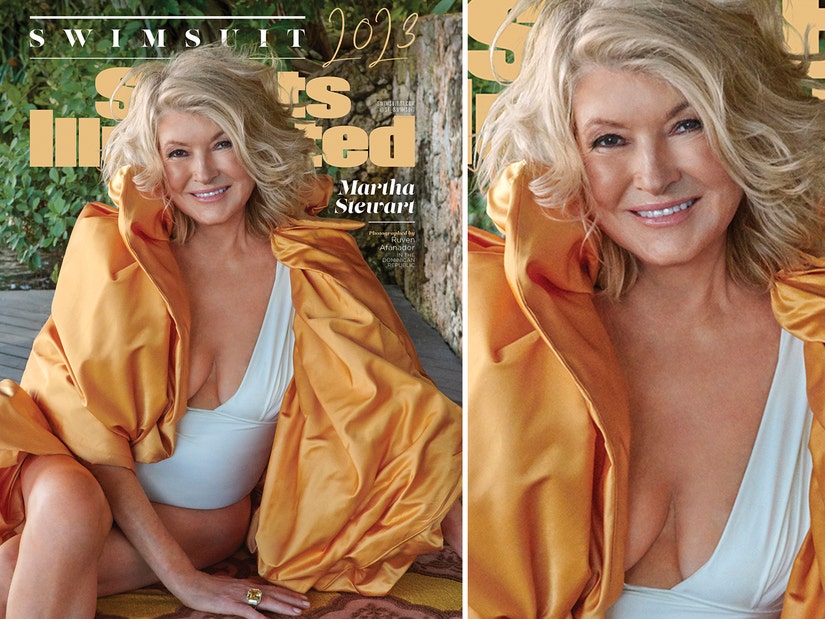 Ruven Afanador/SPORTS ILLUSTRATED
"Snoop is gonna just think it is fantastic," exclaims the 81-year-old mogul.
At 81, the business mogul looks incredible in a white one-piece during a shoot in the Dominican Republic, one of 9-10 different outfits she rocked for the spread.
"When I heard that I was going to be on the cover of Sports Illustrated Swimsuit, I thought, 'Oh, that's pretty good, I'm gonna be the oldest person I think ever on a cover of Sports Illustrated,'" she said in a video for the publication. "I don't think about age very much, but I thought that this is kind of historic and that I better look really good."
Though she admitted she's usually "motivated by pay" for new gigs, that wasn't the case this time around.
"I was motivated by showing people a woman my age can still look good, feel good, be good, blah blah blah," she added. "I want other women to feel that they could also be on the cover of Sports Illustrated Swimsuit Issue."
"Age is not the determining factor in terms of friendship or in terms of success, but what people do, how people think, how people act, that's what's important and not your age," she added.
While she said it was "odd to go to an island and get changed into nine different bathing suits In one day in front of all these people," she seemed happy with how the cover turned out when she debuted it earlier this morning on TODAY.
"Getting dressed in 10 different bathing suit outfits can be a little exhausting ... 10 wardrobe changes? It is absolutely inhuman of the Sports Illustrated team," she added, before clarifying she was "just joking."
As for what her longtime buddy Snoop Dogg will think of the photos? "Snoop is gonna just think it is fantastic!"
The issue hits newsstands May 18.