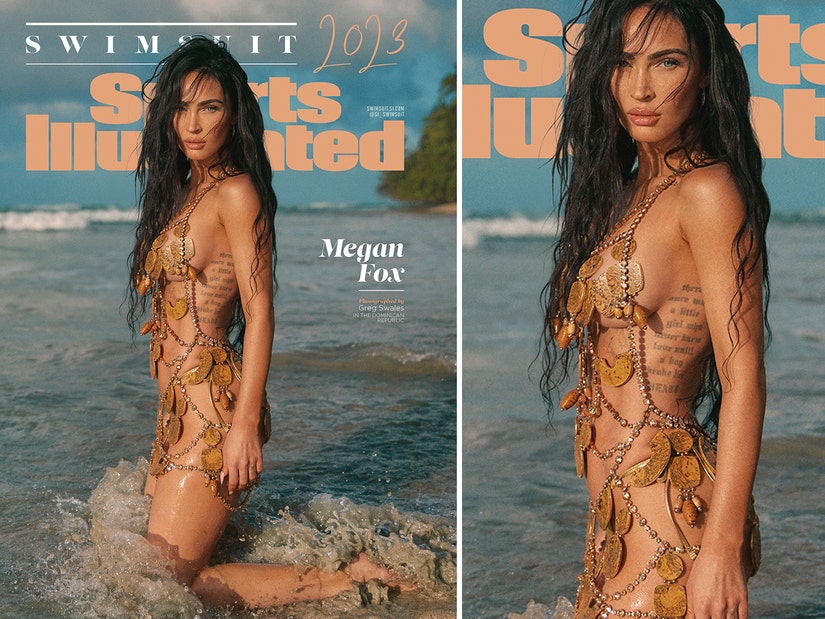 Greg Swales/SPORTS ILLUSTRATED
"I wish everyone noticed my aura, I have a rainbow aura and it's special," says Fox, as she opens up about being a "misunderstood outcast" during the shoot.
The 36-year-old actress is one of four cover stars for this year's issue, photographed by Greg Swales in the Dominican Republic for the stunning shoot.
In video shared by SI, Fox said that while she knows it's "inevitable" that "the first thing anyone notices about someone is going to have something to do with their physical appearance," she wishes "everyone noticed my aura" instead.
"I have a rainbow aura and it's special," she added.
Speaking to the magazine, Fox said she felt "a lot of pressure" doing the shoot -- going into it with "a vision in my head that I'm trying to achieve." She explained that, as the day went on, it became "easier" for her to open up and hit a "groove" with the photographer.
"What I most want people to know is I'm a genuine soul who is hoping to actually belong to something and not always have to live as a misunderstood outcast," she added. "If they don't respect you, that drains you. And if you're doing that constantly in a cycle, that's going to wear down your self worth and self respect. I want all people not just women to have respect for their bodies and themselves."
Doing the shoot on the beach also helped Fox feel even sexier, thanks to the connection with nature.
"I have a lot of young Venus energy, which is that childlike joy about things. I kind of describe it like there's a Girl Scout summer camp counselor inside of me always," she explained. "When I lean into that, when I'm in nature and I'm in my youthful awe of life, that's when I feel by far the most myself and therefore feel the most sexy."
Looking at the monitor during the shoot, she said the photos were some of the "best pictures I've ever taken," telling the photographer they were "insane."
The issue hits newsstands May 18.