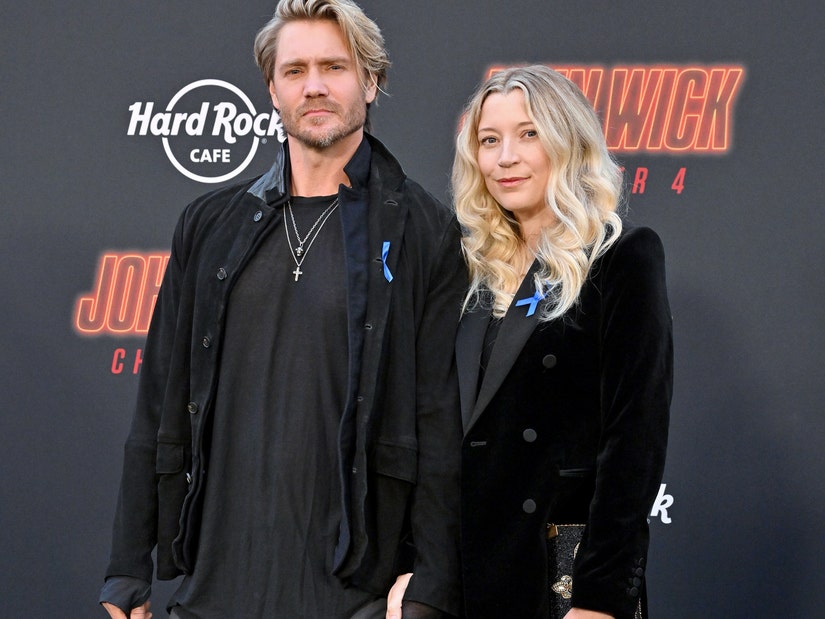 Getty
The One Tree Hill star describes their day of "glorious chaos" that included an "exploded" house, alleged poop disaster, and Google misfire
To mark their nine years of marriage, the One Tree Hill alum took to Instagram to detail the magical day, which he said ended in "disaster."
"So, yesterday was my wife and I's anniversary," Murray began his video. "Magic, magic, magic."
He continued with a laugh, "However, the day was a total disaster. You ever have one of those days, right, where no matter what you do, you're just incapable... The trials and tribulations, they build up in the day, and the next thing you know, you have miserably failed at all of the tasks you've set out to accomplish. That was our day yesterday."
Some of those trials and tribulations included heavy traffic, extra dog walks, a spilled bottle and "getting pooped on" by their one-month-old daughter.
Waiting for your permission to load the Instagram Media.
"All of these things may have taken place," Murray added. "But I wouldn't rather have spent that time with anyone other than my wife. Love you, Mama."
Murray shared more about the chaotic day in the caption, writing, "Happy Anniversary Mama:) ❤️. I love you and love our journey together with our rad little pack. 🐺."
The 42-year-old actor who also shares two sons, ages 8 and 6, with Roemer, continued, "Even when the dishwasher malfunctions, traffic gets my goat, I run out of my granola for breakfast, we can't find the right [clothes] for the kiddos, Google maps tells us a business exists but when arrive we realize Google maps needs an update, kids are tired little beans, it's raining cats and dogs, homework needs doing, lines need memorizing, dog needs walking, house has exploded, but among all this amazing glorious chaos- I get to see you❤️."
"Genuinely Blessed. 🙏🙌," he added, before admitting that the poop story may have been an anecdote from another day.
"P.S.- the baby poop part may have happened on a different day but it was waaaaaay to good to leave out. 😂 You wouldn't believe me if I told you how that went down😂😂😂," he quipped.
For Roemer's part, she shared a more serene moment to mark the milestone, sharing a sweet shot of the duo asleep in bed, which she says their son took.
"Happy 9th Anniversary favorite human.
I love growing, learning, juggling, & loving in this beautiful life with you. I'm so happy we get to do it together. 💕," Roemer wrote. "Our son took this photo (on his own!) while we were on one of our cross-country trips."
She added, "Happy Anniversary @chadmichaelmurray
#anniversary #iloveyou."
Waiting for your permission to load the Instagram Media.
The couple's rad little pack is a full one. In addition to their three children, Murray and Roemer, 39, also share a golden retriever named Jett, whom they adopted in October 2021.
The actors first crossed paths on the set of their 2013 series, Chosen, and in January 2015, revealed that they had tied the knot and were expecting their first child together.
Two more kids and a dog later, the pair seem to be more in love than ever, with Murray often taking to social media to show his love for his wife of nine-years.
"You light up my life Wifo:) Happy Happy Happy Birthday 🎂 to this woman - @rooeemer -who continues to surprise me with her strength and just how much she can love," Murray wrote late last month in celebration of Roemer's 39th birthday.
Waiting for your permission to load the Instagram Media.
Praising the mother of three for welcoming their third child days prior, and helming their "5-person pack," Murray called his wife a "superhero."
"You carry our, now, 5 person pack with that heart. I love you so much! You're a 🦸‍♀️ superhero💪 Super Mama & Super Wife❤️ Thank you for this Super life together," he added. "You can pick on me later for being Super Corny🥹."