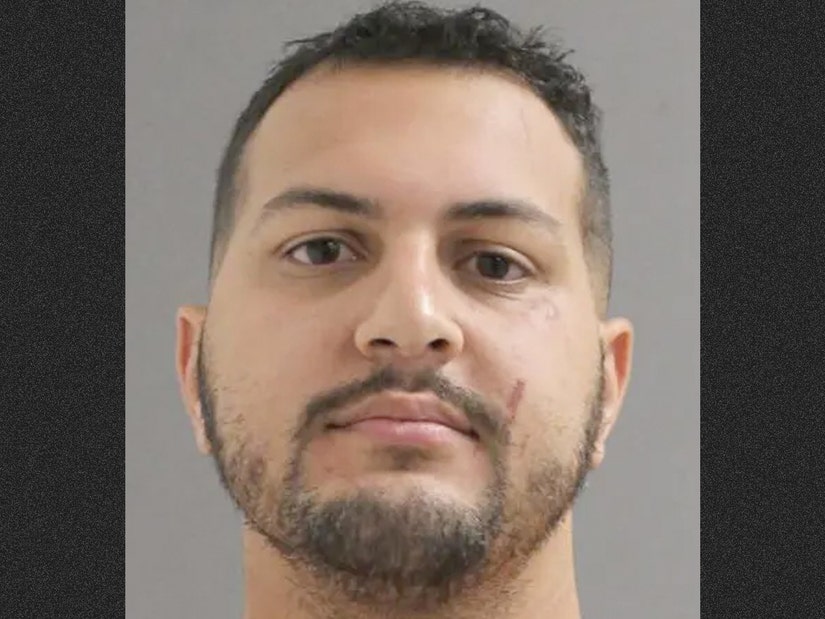 Cherry County Attorney's Office
"It's way easier and much more satisfying than you can imagine," he allegedly sent in chilling texts and Facebook messages; the victim was found with suspect's name written in blood on her leg.
A Missouri man arrested for the murder of his wife allegedly marked her body with his last name, before sending a series of text and Facebook messages to his friends and family in which he appeared to directly reference her brutal killing.
According to his arrest warrant, 31-year-old John Wonder has been charged with first-degree murder and armed criminal action, in connection to the death of his wife, Ashli Ehrhardt. The victim was identified by court documents, as well as by her mother, who confirmed she was "senselessly murdered in her home Friday" on Facebook. The two were reportedly going through a divorce, but still living together, at the time of the murder.
When neither Ashli or John -- who also worked for the same company -- showed up at their jobs on Friday, their employer contacted police, per court docs via KSHB. Authorities then called Ehrhardt's parents, who met police at the home.
Warning: Graphic details below.
It was Ehrhardt's father who located her body in the laundry room, where she had the name "Wonder" written in blood on her leg and was positioned next to a butcher knife and cleaver. According to the Kansas City Star, in addition to puncture wounds on her body, she had a belt tied around her neck.
After his sister attempted to reach out to Wonder, asking where he was, he allegedly responded, "Hey kiddo. Sorry about the mess. For the record: it's way easier and much more satisfying than you can imagine. See you around."
He also allegedly messaged a friend on Facebook, saying, "Hey bud. Sorry to make you the receiver of this, but I have to share with someone. I'm about to throw my phone out the windows and will continue North to Fargo. I'm not trying to get away. Just feel like driving, far, far away."
He added that he hadn't "cried," saying, "Still feel nothing. No more anxiety, though. That's a plus" -- before claiming to have left stones by Ehrhardt's body. "A lot of good they did you, hun," he reportedly said.
Wonder also allegedly told one friend he wanted to "get drunk and watch Shawshank Redemption one last time," before saying he had "no doubt I will be caught today."
"I keep thinking about how she never screamed. Just took it like a champ," Wonder also allegedly wrote on Facebook. "What a gal. To honor her. I will not go out by a gunshot (suicide by cop) but by, hopefully a similar fate as Ashli."
He was apprehended in Valentine, Nebraska that same day; his bond was set at $1 million cash.
"My heart is completely shattered," Ehrhardt's mother wrote in a Facebook tribute. "She is the beautiful young woman that gave us our beloved grandbabies, who are safe and in our care ... This journey of losing a child in this way is going to be very long."
If you or someone you know is a victim of domestic abuse or violence, get help. The National Domestic Violence Hotline (1-800-799-7233) provides 24/7, free, confidential support for people in need.