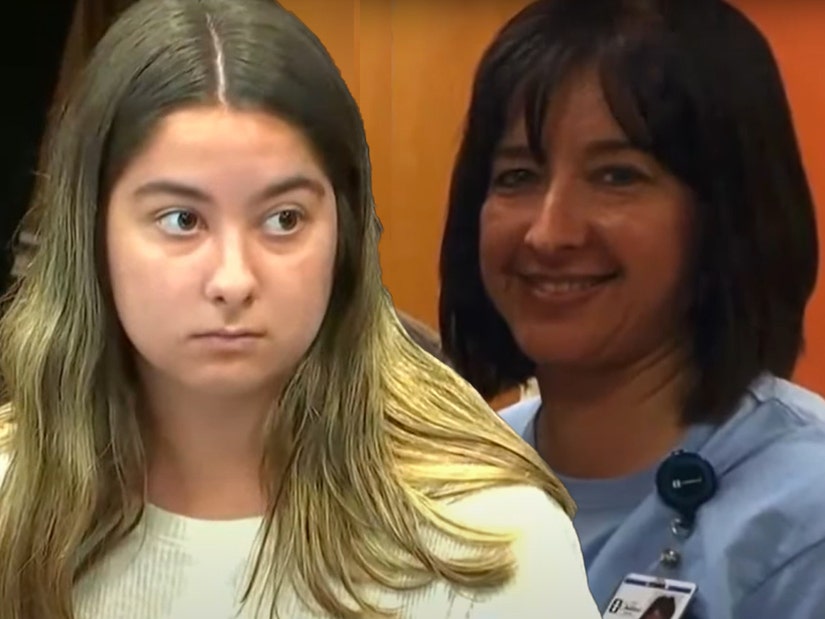 YouTube / ABC
"Just the knife just in the neck multiple times? That is purposeful. That is trying to end someone."
Sydney Powell was found guilty this week of murdering her mother.
A jury in Summit County, Ohio convicted the now 23-year-old former college student on Wednesday for the 2020 slaying.
Powell, an Akron native, faced charges of murder, felonious assault and tampering with evidence; she was found guilty on all those counts in connection with the murder of her 50-year-old mother Brenda Powell.
"In March of 2020, Powell struck Brenda Powell in the head with an iron skillet, then stabbed her nearly 30 times in the neck," the prosecutor's office said in a press release.
Powell was 19 at the time of her mother's death.
The former Mount Union University student wept while the verdicts were read, per the Akron Beacon Journal.
The prosecution argued Powell did not want her mother to learn she had been kicked out of college.
Authorities say, Brenda died at a local hospital after her daughter attacked her. She was a child life specialist at Akron Children's Hospital for nearly three decades, according to CourtTV.
Powell's defense had employed three experts who had diagnosed her with schizophrenia. However, the prosecution's clinical expert, Dr. Silvia O'Bradovich, testified in court, "The best source of information for an insanity evaluation is what was said and felt at the time of the incident."
"It just didn't add up to Schizophrenia," O'Bradovich said, according to Court TV.
Assistant Prosecutor Brian Stano said in court, "Sydney stopped attacking with the pan, presumably went to the kitchen with a knife," he said, describing the attack, the Akron Beacon Journal reported. "She had to switch weapons and keep attacking her."
"Just the knife just in the neck multiple times? That is purposeful," he continued. "That is trying to end someone."
Powell will face sentencing on October 28, it is unclear if she will spend time in prison or a mental health facility.