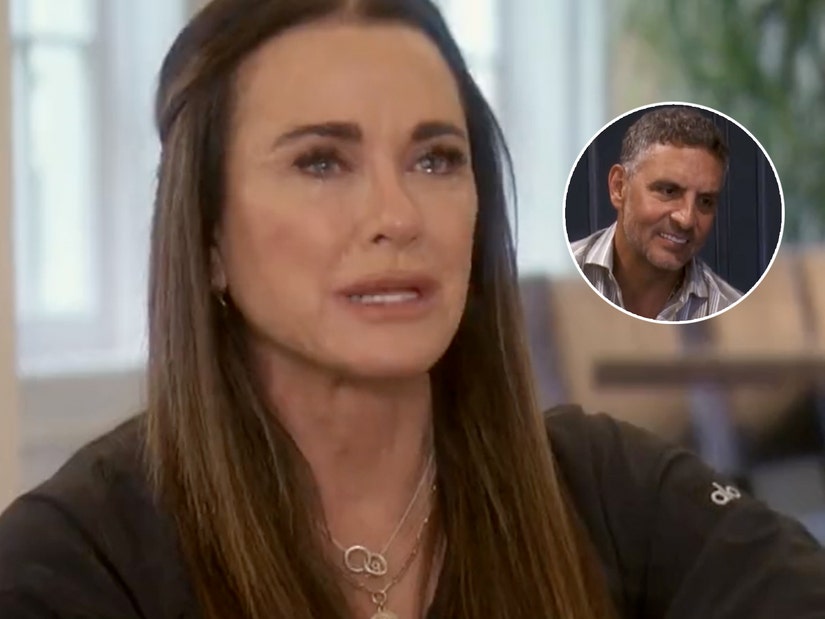 Bravo
Kyle breaks down and is grilled over rumors about her marriage in the footage, before Denise Richards returns and immediately gets into it with Erika Jayne.
The first trailer for Season 13 dropped Tuesday and her marriage woes with husband Mauricio Umansky are front and center, following news of a separation earlier this year.
The footage wastes no time getting into the drama, with the whole cast reacting to the news in real time. "Holy s--t," said Garcelle Beauvais, while Dorit Kemsley and husband PK both said they had "no idea" anything was going on between the pair.
Kyle is also seen crying to Erika Jayne, in tears over "complete strangers" telling her how her marriage made them "believe in true love." Erika, however, reminds her "there are only two people in this marriage," adding, "Everybody else's opinion can f--k off."
Toward the end of the trailer, Kyle is grilled by her costars -- saying she doesn't know whether she would even admit it if there was infidelity going on in her marriage. Mauricio is also seen snapping at his wife about something, before Morgan Wade makes her first appearance on the show as well.
"I'm just glad it's you out there having an affair," Mauricio cracks at one point, clearly not taking the gossip about Kyle hooking up with Morgan seriously -- before she hits back, "For once it's me." Mauricio's smile drops upon that remark.
The footage ends with Kyle and Mauricio sitting down with their daughter for what looks like a very emotional family meeting. "We are a very strong family and we always will be. Always will be, there's nothing that can change that," says Richards, while all their daughters break down in tears.
The new season premieres October 25 on Bravo.